[For fans of In Flames, Lacuna Coil, Slipknot]
SIX DEGREES: record deal with Rockshots Records and debut album details
Debut Album "No One Is Innocent" Out November 27
 
Italy's SIX DEGREES will be unleashing their debut album "No One Is Innocent" via Rockshots Records on November 27, 2020.
"​No One Is Innocent"​ is an album that brings together all the creative aspects of the band. It's an aggressive, simple, direct groove-death metal, but filled with melody. All of this gives the compositions a dual-purpose appeal, with a mix of violence and impact but also catchy melodies, thanks to Luca's scratchy growls and Valentina's sweet and effective vocals.
The introspective lyrics also play a fundamental part. Certainly this is not a concept album, but an intense collection of emotions: anger, love, frustration, death, faith, disappointment, indifference, social criticism, inner discomfort, lack of communication, trust, courage, imperfection: all elements and/or sensations inspired by the emotional events that we live and that belong to the experience that each of us carries on our shoulders.
The album includes a cover version of "The Power of Love" by Huey Lewis and the News, taken from the legendary trilogy "Back to the Future" OST.
Luca Correnti comments about the signing: ´I am so proud that Six Degrees are joining the RockShots roster. This is a new project, artistically different from all the things we normally do in our everyday musical experiences. Frankly we wouldn't have expected to get the attention and interest from this record label right away. So I'm particularly  motivated and exited!ª
Valentina Aleo adds: "This record was the result of an intense and detailed work. We managed to give 100% of ourselves and I am very satisfied with it. I'm looking forward to the new challenge this RockShots Records deal represents. This is certainly an excellent starting point..and we hope to return RockShots trust and interest!"
"No One Is Innocent" is available for preorder at the record label's official store: 
CD DIGIPAK: http://bit.ly/sixdegrees_CD
DIGITAL: https://backl.ink/143078639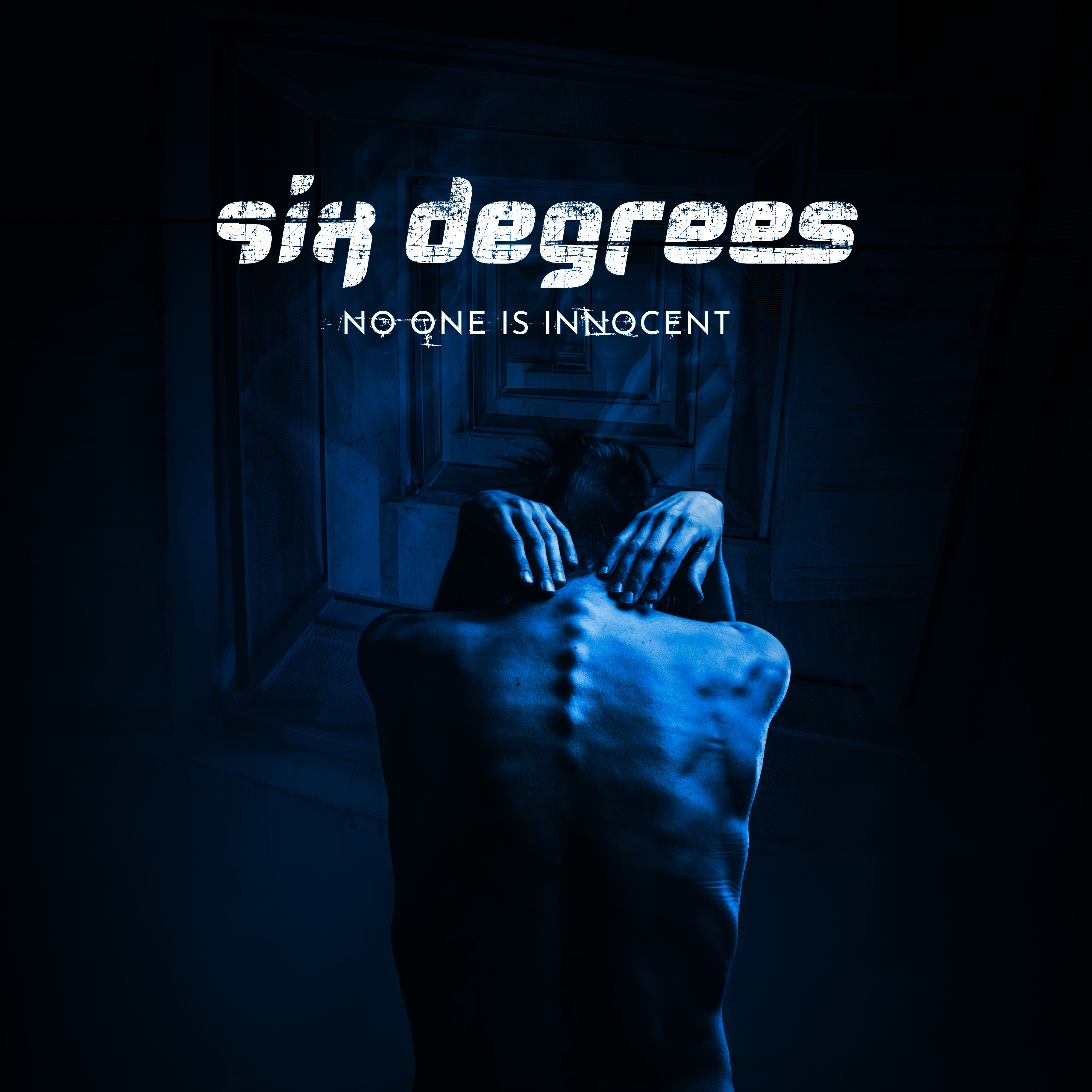 TRACKLIST
Restart/Erase
Malaka's Multiple Choice Answer
Imperfect
May, 10
The Unexpectable
Stuck In The Middle
Night Is Over
Silent Glance
Stillness
None Of Us
The Power Of Love (Konka Version)
ABOUT:
"Six Degrees" project was born from an idea of Luca Correnti (guitar and vocals) and Valentina Aleo (vocals). The name of the band is clearly inspired by the sociological theory (developed for the first time in 1929 by the Hungarian writer Karinthy) about the so-called "six degrees of separation".
Luca was born in Sicily but now he lives in Umbria. He was part of the line-up of the cult band "Sinoath" in the album "Research" (guitar), then he has been the lead vocalist in death-thrashers "Mystura" and in the prog-death-metallers" EpisThemE "("Descending Patterns" their debut album, 2014).
After moving to Umbria (2016), Luca joins the historic death metal band from Terni "S.R.L.". The group is currently working on the songs that will be part of their new album.
Valentina was born in Spoleto (Perugia). She took her first steps as a lead singer in the alternative metal band "Burn it down". They recorded the EP "In flames" and performed in live concerts including the Tour Music Fest, Emergenza Festival and the Music Village, in which Valentina had the honor of sharing the stage with Cristina Scabbia (Lacuna Coil).
Luca meets Vale thanks to a musical announcement and a few weeks later they decide to start this artistic partnership. They work hard, helped in studio by the sound engineer Elvys Damiano, until all the songs of the album "No one is Innocent" are ready. Then they choose to call this project "Six Degrees".
For more info:
Rockshots.eu
www.facebook.com/sixdegrees.metal