"If you took the atmospheric sludge of Cult of Luna, dipped it in the sweet stoner resin of Sleep and filtered if through a vast, cinematic lens, the mountainous soundscapes of Neánder would burst through."   METAL INJECTION


"An album full of strong dynamics and brutal melodies ultimately convinces the listener what an achievement this record is, no matter what your musical tastes. A stunning release!
THE SLEEPING SHAMAN

"eremit hits straight in the gut.This one will connect with those who want to feel, rather than be told about, the bleak majesty of the sea on a rainy, windswept day."
ANGRY METAL GUY




Berlin- based heavy doom metal collective,  neànder , have released their sophomore, massive album titled " eremit " on Through Love Records today. To celebrate their new album in glorious style, the band just unleashed a full album stream! Listen to this monolith of a record, in its entirety, right here:
neànder 's follow-up to their critically acclaimed 2019-debut, that was already a true monument to heavy music, ultimately lifts the band   to a new level and a class of their own. The instrumental heavy weights, who formed in 2017 and feature members of  Blackgazers Ånd , Hardcore Punks  Patsy O' Hara , Berlin Sludgers  Earth Ship  and live band musicians from Indie outfit  Casper , cut a dark and desolate, bleak crystal playing with variations of light and shade.  With their new magnum opus,  neànder  continue to evolve their very own blend of heavy music that draws on musical elements of the doom, ambient and black metal, and they are only beginning to make waves in the underground metal circuit: " eremit " is an epic voyage, a blackened doom majesty and bleak trip of an album, that will without any doubt appear on many Best-Of 2020 polls!


" eremit " is out now and and available as Vinyl, CD and in Digital formats viaThrough Love Records. Purchase your album copy at  THIS LOCATION!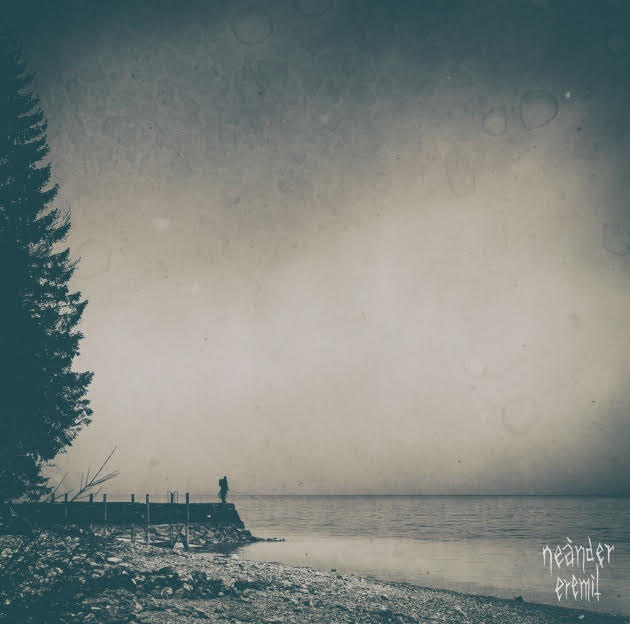 Just recently,  neànder  recorded a very special set for German TV. The "Off Stage" show at an impressive location and setting, will be premiered online on November 21st, 2020 on WDR Rockpalast  here!


neànder Live Dates 2021:
18.02.21 DE – Jena, KuBa
19.02.21 DE – Mannheim, Forum
20.02.21 DE – Köln, MTC
21.02.21 DE – Frankfurt, Nachtleben
22.02.21 DE – Siegen, Vortex
23.02.21 DE – Paderborn, Wohlsein
24.02.21 DE – Leipzig, Naumanns
25.02.21 DE – München, Kranhalle
26.02.21 DE – Erlangen, E-Werk
27.02.21 DE – Ulm, Kradhalle
03.03.21 DE – Dresden, Chemiefabrik
04.03.21 DE – Hamburg, Hafenklang
05.03.21 DE – Hannover, Bei Chéz Heinz
06.03.21 DE – Anaberg, Alte Brauerei
07.03.21 DE – Berlin, Cassiopaia
19.03.21 DE – Flensburg, Volksbad

For More Info Visit:
www.facebook.com/neanderhorde
www.instagram.com/neanderdoom
www.throughloverec.bandcamp.com/album/ne-nder
www.throughloverec.com