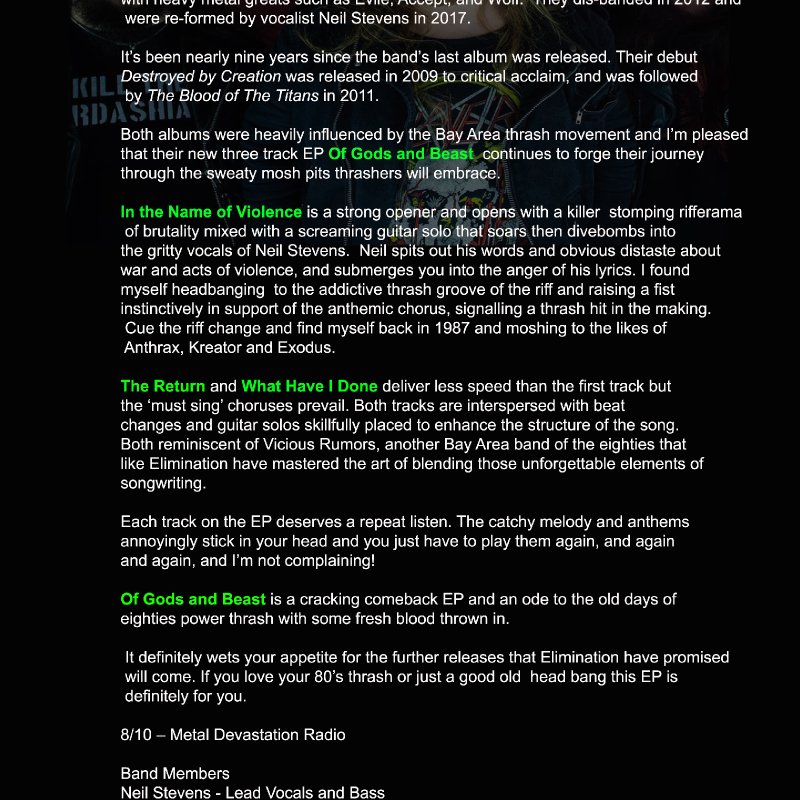 Saturday July 4 2020, 10:33 AM
Elimination are back will a killer new EP - We like it ! 
Saturday February 3 2018, 10:51 AM
Vicious Nature are homegrown metallers from Wolverhampton featuring ex members of Marshall Law, Cloven Hoof and Cerebal Fix and their sound is classic heavy metal with a big slab of modern edge. Vicious Nature will appeal to those of you who...