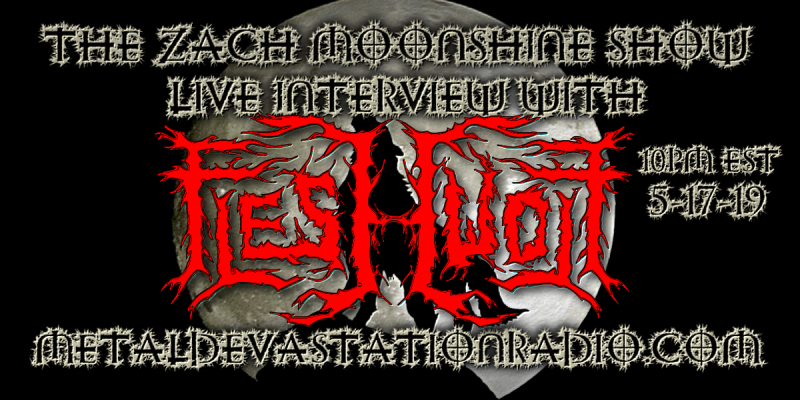 The Zach Moonshine Show - Taking Requests!!!!!!
metaldevastationradio.com
Friday May 17 2019, 10:00 PM
Fleshwolf will not be be joining The Zach Moonshine Show live for a Q&A with fans and listeners on the show! They cancelled at the last minute this morning due to the time difference. We will continue with the show and just play a bunch of requests!  Show starts at 9pm est and the interview will not be at 10pm est! To join us, simply sign in to the site and click the chat links!
Attendees : 0