VOICES OF RUIN Crowned Wacken Metal Battle USA 2018 Champion! To Play Wacken Open Air! Will be calling in on The Zach Moonshine Show to do a Q&A with fans and listeners! To join in on the interview and show simply join us in the chat room at www.metaldevastationradio.com - Show starts at 9pm est and the interview will be at 10pm est!
We will be playing a hand full of tracks from the bands latest release as well as requests and band submissions made in chat!
See you then fuckers!
Check out the band here in the meantime!
FREE DOWNLOAD - Wacken Metal Battle USA - 2018 MoshPit Sampler featuring 3 hrs of headbanging metal!
Wacken Metal Battle USA is proud to announce the 2018 American champion California's VOICES OF RUIN. From over 50 competing bands in this year's qualifying battles, VOICES OF RUIN along with Philadelphia's EYES OF THE LIVING and Florida's WITHERING EARTH shared the stage in the top 3 national final hosted in Los Angeles this past weekend on May 26th at The Viper Room. Judged on various criteria by metal industry representatives Marco Barbieri (M-Theory Audio), Lloyd Grant (Metallica) and Bill Metoyer (Producer - Slayer/Bitch), VOICES OF RUIN unleashed an assault worthy to be selected and to perform at Wacken Open Air. VOICES OF RUIN will now headbang on Wacken Open Air's Wet Stage for the festival's global competition of independent metal bands for a chance to be crowned the international champion along with winning multiple prizes from the organization and their partners (prizes info). Wacken Open Air, the world's largest outdoor metal festival will be taking place from August 2nd – 4th in Wacken, Germany.
Wacken Metal Battle USA organizer Jon Asher comments:
"This year's American battles witnessed Wacken Metal Battle USA's expansion to more cities, more bands and more metal! I'm always excited to see who will be the king of the ring from all the bands participating. I want to thank all the bands for entering and performing in the competition, all the judges and city promoters plus all our partners that helped spread the word and making our 2nd year an amazing event. We're looking forward to next year and sending more independent American metal to Wacken!"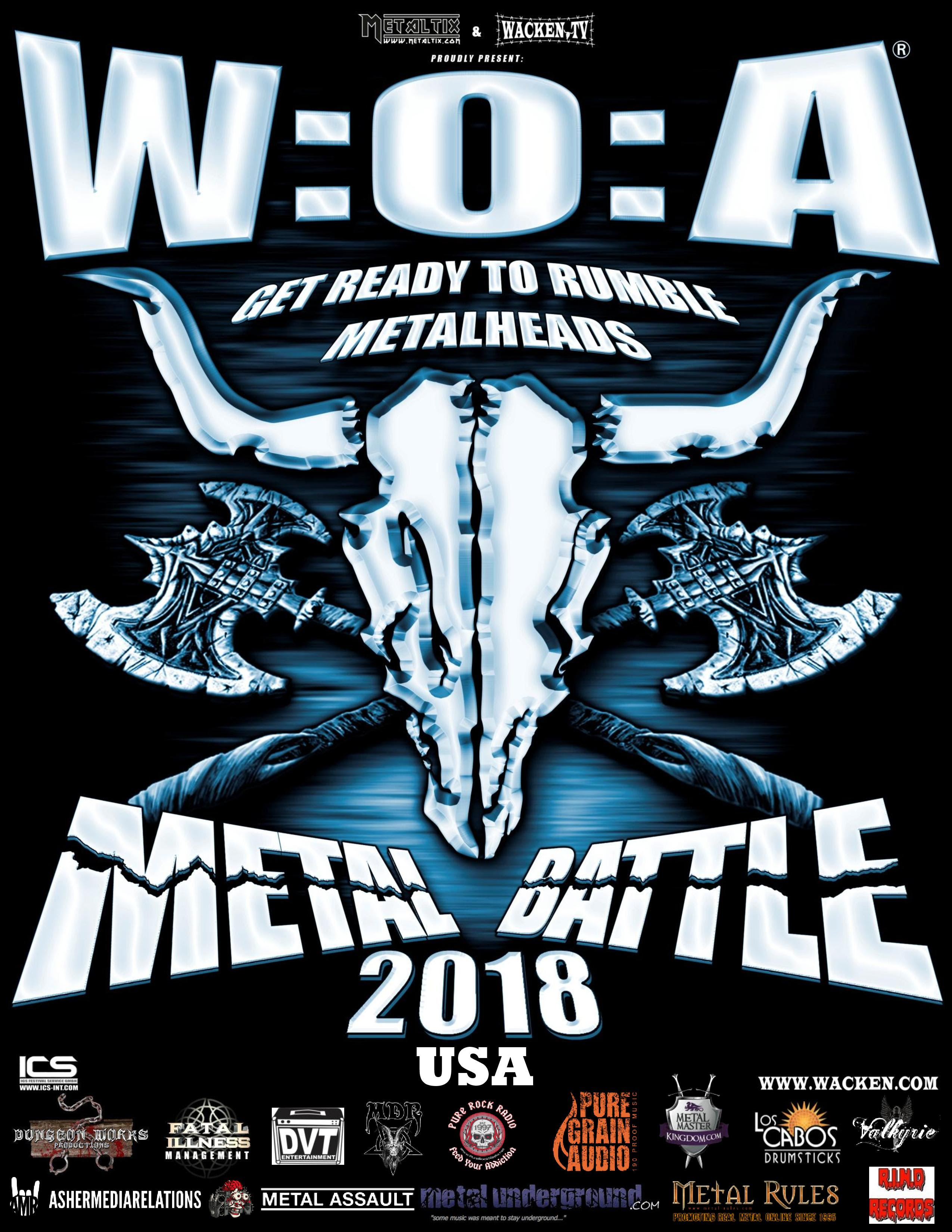 Attendees : 1