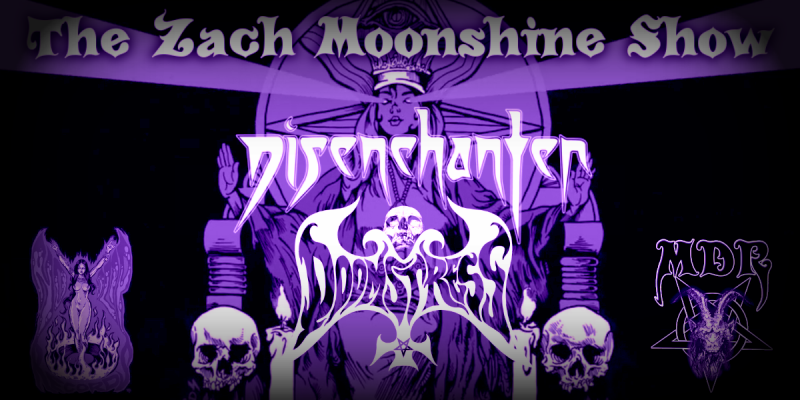 Disenchanter & Doomstress Live Interviews With Zach Moonshine
metaldevastationradio.com
Friday December 29 2017, 9:00 PM
Joey from Disenchanter and Alexis from Doomstress will be joining us live on The Zach Moonshine Show to talk about the bands and answer fan submitted questions! To join in on the chat simply go to www.metaldevastationradio.com sign in and click the chat button you can listen while we chat and answer your questions live!
Show starts at 9pm est and Disenchanter will be live on air 10pm est, Doomstress will be live on air at 11pm est!
We will play a hand full of tracks from both bands as well as others from Noslip Records as well as any requests made in chat!
Check out the bands here too
Attendees : 1