The Rock Train Extra Carriage Friday 25th September 8-10pm, repeating Saturday 26th 9-11pm.
The Damned - Manipulator
Blue Oyster Cult - Box in My Head
Knifes - The Comedown
Magick Mountain - Infinity x 2
As Sirens Fall - The Wide Awake Club
Burning Witches - The Circle of Five
Ward XVI - Mr Babadook
10 Years - Deja Vu
Frank Palangi - Dead Man
Ward XVI -  Imago
Rick Springfield - Jesse's Girl
Coheed and Cambria (ft Rick Springfield) Jesse's Girl 2
Ward XVI - Shadows
Incinery - Falling Into the Sky
Raging Speedhorn - Hard to Kill
Hatebreed - Weight of the False Self

Empyrean Fire - Corruption
Epica - Memento
Icon For Hire - Curse or Cure
Smith and Myers - Not Mad Enough
Amaranthe - Archangel
Mastodon - Fallen Torches
Alter Bridge - Native Son
New Show Outro - Matt Berry- Take My Hand
https://www.mixcloud.com/therocktrain/the-rock-train-extra-carriage-friday-25th-sept-2020/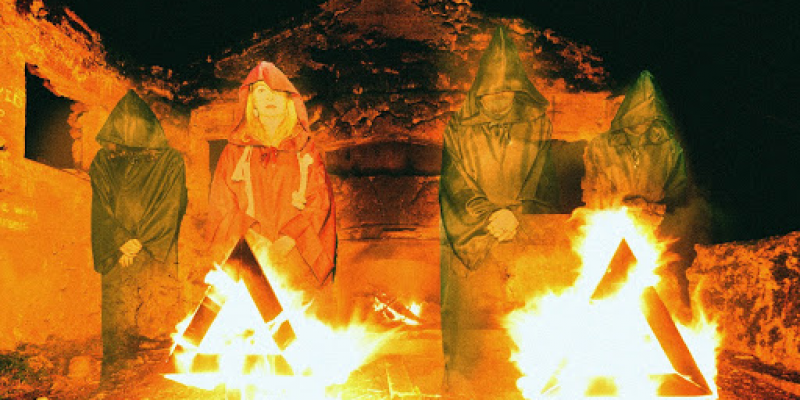 Photo: Jesse Lanier
From the alluring forests of the Pacific Northwest comes Portland's only active symphonic black metal band , Empyrean Fire .  Drawing influence from both modern black metal as well as classic Scandinavian bands, Empyrean Fire has manifested a lush symphonic opus with the shadow of the cascadian sound not far behind.  Bombastic melodies soar over cinematic soundscapes as dominating vocals tear through each track and burst through the veil.  Dazzling structural details burrow into the subconscious as the dizzying depth of all the layers present on this release demand another listen.  The concept behind Empyrean Fire was ruminated upon for years by front woman, Tricia Myers , after reading Milton's  " Paradise Lost " and " Paradise Regained ."   " Corruption " is the third chapter from the anticipated album, entitled " Deliverance ," which is planned for release this Winter.  The album is a sinister take on Milton's work, reshaping it with harrowing twists and malevolent revelations, each chapter a battle in the dragon's ascent to gain command over Hell on Earth.  Will you bow down in battle, sunken before the spear?
Check out this video for " Corruption " produced by Jason Aaron Wood !
Empyrean Fire 's debut album, " Deliverance ," a tale of independence, is due out Winter, 2020.
For fans of Mystic Circle, Graveworm, Ceremonial Castings, Anorexia Nervosa, Emperor (Anthems)
Band Lineup:
Tricia Myers - Vocals
Jason Yorke (Eternal Valley) - Vocals, Guitar, Bass, Programming
Brian Rush (Ænigmatum) - Vocals, Synths
Michael Thompson (Silver Talon) – Drums (Recent Addition) 
Links:
Facebook: https://www.facebook.com/empyreanfire666 
Bandcamp: empyreanfire666.bandcamp.com 
Instagram: https://www.instagram.com/empyreanfire666/  
YouTube: https://www.youtube.com/channel/UCya0242W32bKGm4WrC2K4ew