Sintax - "Nano 3000" - Reviewed By WOM! Check it out at this link: https://worldofmetalmag.com/wom-reviews-vampire-deathcraeft-devastation-inc-exiled-on-earth-sintax-callamity-callamity-lucid-conformity/
Second album by the Isrealites Sintax (a name that seems to be peculiar, and it is, but that pertains to the graphic representation, is still not well achieved) that leave those who like modern thrash and a bit rough based on satisfied groove. Good set of themes, where the melody is not forgotten and we have a fantastic melody dose that makes some themes memorable. The only biggest problem I find on this album is even the production whose volume seems to be well above the capacities of the speakers - it seems that it was compressed but in a way that if we increase it a bit more than normal, it looks like the bass will go down with the columns. And with the walls closer to them. A detail, of course, that prevents these songs from having their maximum impact.
8/10
Fernando Ferreira
After years of performing all across Israel alongside International acts, releasing albums, and keeping Jerusalem's metal scene alive with their original bands, band members from Jerusalem's Godfather of thrash " Shwortsechaye " and " Birth " decided to form Sintax in late 2010.
Sintax toured Israel and had a special feature on the Israeli Headbangers Ball , and released two video clips from their already recorded album " Sway For A Better Day ".  The album itself got some raving reviews both domestic and abroad. Sintax is considered a super group by Israeli standards and has an established fan base all over the country. Sintax live act is considered one of the best metal live act in Israel to date.
Here's the new single " Lunchtime Funeral " from upcoming album " Nano 3000 "
Check out the previous release available on Spotify !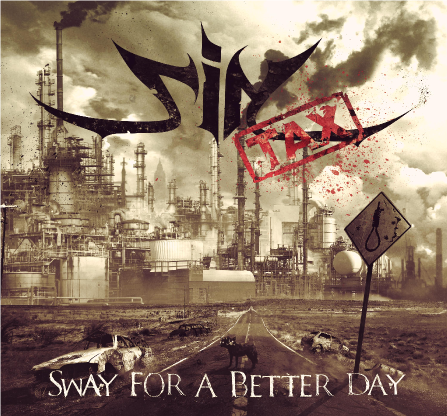 https://open.spotify.com/album/4z4hfNl0bePWFYTbFtxaHl
Follow them on Social Media!
https://www.facebook.com/sintax.official
https://twitter.com/Sintaxofficial
https://www.youtube.com/user/WECREATEMETAL
https://open.spotify.com/artist/01kfMS65Asd18EcUTBcJKQ?si=P1yv1TzoTP2m-KQUp51L0A
Official Website
Official Store