MEXICAN THRASH MASTERS STRIKE MASTER ANNOUNCE LIVE STREAM CONCERT!
On September 15th,  Mexican thrash masters - Strike Master took the stage to live-stream a full set of brutal Thrash Metal, beamed to the living rooms of Metalheads world wide. A full HD, multi-angle performance intended to raise spirits and help fill the void left behind from the lack of live shows. Now the stream can be found on YouTube here:
In addition, Strike Master also launched a new autumn merch line which can be found here: https://www.strikemaster.net/shop/ 
New clothes for a "new normal"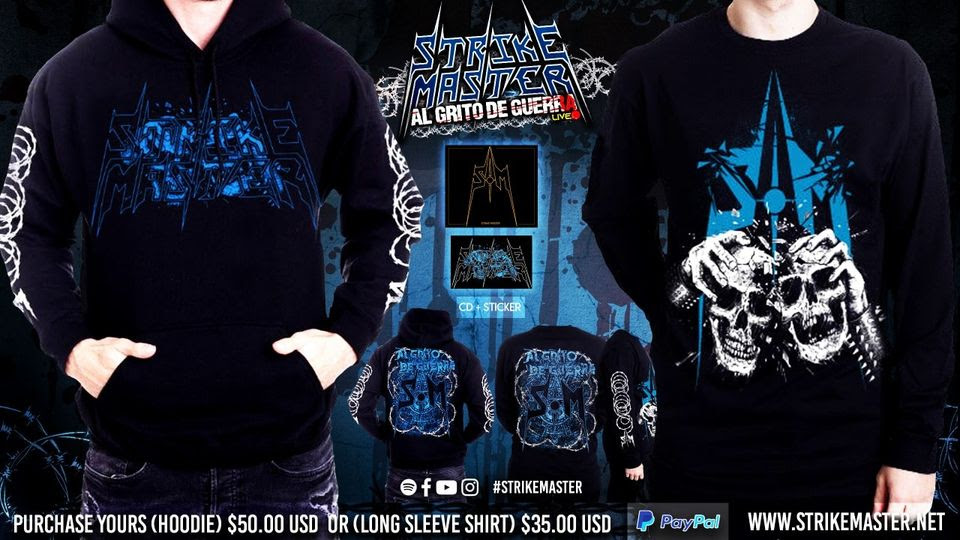 The band plans on doing more live streams, but its expensive and have set up a link for donations to help make it happen here: https://www.paypal.com/cgi-bin/webscr?cmd=_s-xclick&hosted_button_id=P2AJ3EUT5Y9XL&source=url
All proceeds go to fund more live concerts from your favorite Mexican Thrash Metal band, Strike Master!