Nuclear's sixth studio album and most extreme proposal to date. Obliterating all boundaries, Nuclear's new music ingrains the vicious cutting-edge guitars of thrash and the sonic brutality inherent to the death metal's golden years. With unyielding tones feeding a display of unhinged savagery, "Murder Of Crows" is set to become one of thrash's uttermost deliveries of 2020.
Skull fracturing dementias such as "No light After All" and violent onslaughts like "Useless To Mankind", are just a hint of this furious album which will supply enough aggression to fulfil the expectations of all extreme metalheads worldwide. Without a doubt, this South American thrash outfit will embark you all in a journey back to the 90s yet with the refreshing and powerful sound of 2020.
Be prepared for a metal decimation!
DISCOGRAPHY:
- Heaven Denied (2006)
- Ten Broken Codes (2008)
- Jehovirus (2010)
- Apátrida (2012)
- Inner Hate Single 7" (2013)
- Formula For Anarchy (2015)
- Murder Of Crows (2020)
WEB:
www.nuclear.cl
SOCIAL PROFILES:
Twitter: http://twitter.com/nuclearthrash
Facebook: http://www.facebook.com/nuclearcl
YouTube Channel: http://www.youtube.com/nuclearthrash
Instagram: http://www.instagram.com/nuclearthrash
Bandcamp: http://nuclear.bandcamp.com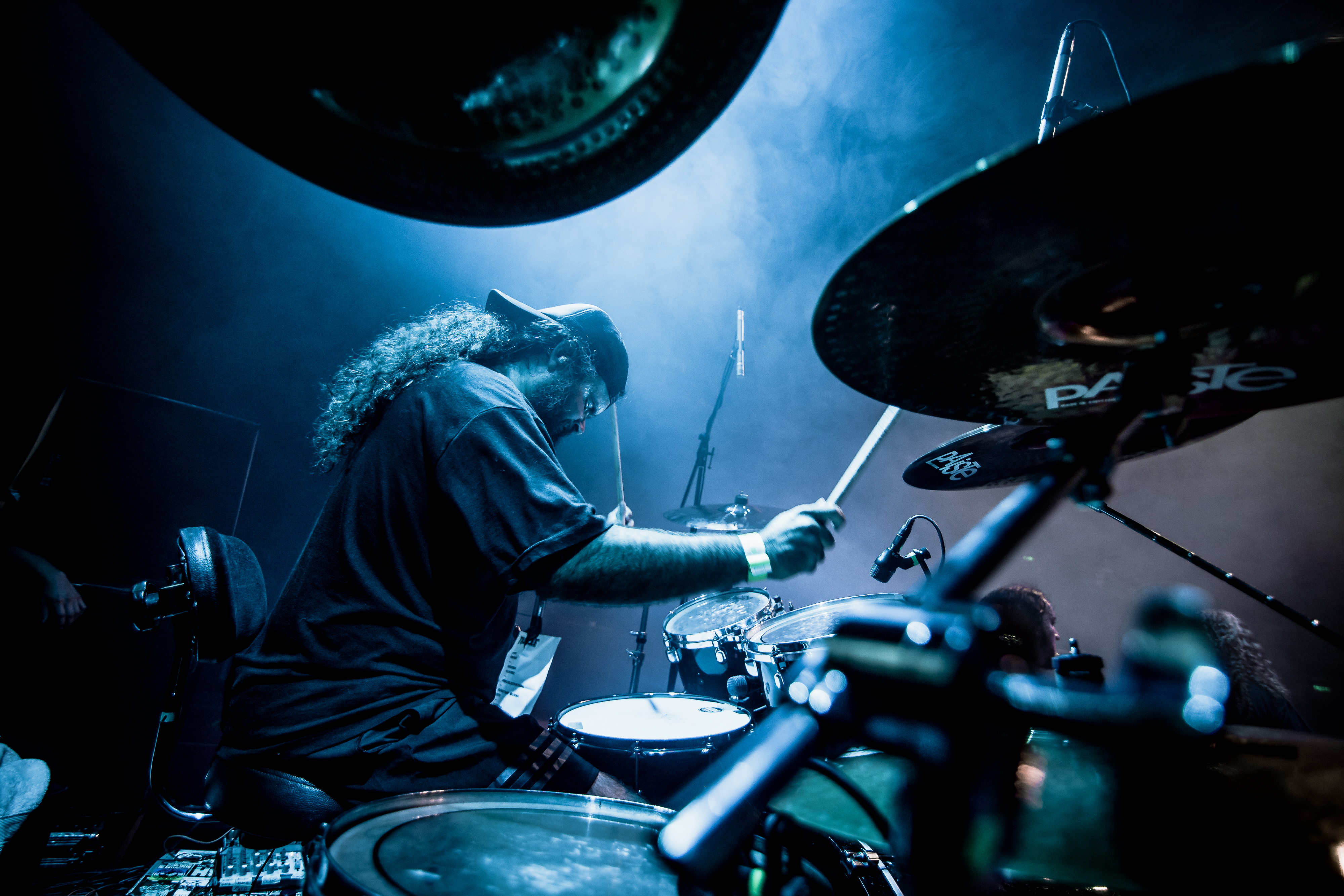 TOUR:
Past:
2006 - 2007 - Denying Heaven Tour - Chile
2008 - South America
2009 - México - Ten Broken Codes Tour
2011 - Europe Jehovirus Tour
2012 - México (Apátrida Tour)
2014 - Europe First Leg (w/ Hirax & Bonded By Blood)
2014 - Europe Second Leg Summer Festivals
2015 - Russian Anarchistour (Formula For Anarchy)
2015 - Eastern Europe Tour (Formula For Anarchy)
2016 - South America
2017 - Europe Summer Festivals & Club Shows
2018 - South America
2019 - Puerto Rico Mini Tour (US)
2020 - Europe Winter Campaign (w/ Abbath, 1349 & Vltimas)
* "Murder Of Crows" is the band's sixth studio album
* New album "Murder Of Crows" in the pipeline, due to nov 13th - 2020
* Scheduled single titles and release dates:
18/9 - "Facing Towards You" Digital Single
16/10 - "Abusados" single + video
13/11 - Album + Focus track/single "No Light After All"
* Most active south American band in the extreme metal scene
* Permanent touring activity: 600+ gigs all over Europe, South America and Central America
* Last tour in Europe: January and February 2020, alongside Abbath (Norway), 1349 (Norway) and Vltimas (US/Norway).
22 gigs across 12 countries from UK to Sweden.
* Their latest release "Formula For Anarchy" positively featured and reviewed from specialized media such as Rock Hard Magazine, Zero Tolerance, Metal Hammer among others
* Ex-Candlelight Records artist. Distributed in all European territory and North America, also Japan and South America
* The band is currently working with The Flaming Arts Agency as booking agent for Europe and Russia and local agencies in South, Central and North America
* Extensive European touring since 2011, including festivals such as Brutal Assault (CZ), Obscene Extreme (CZ), SWR Barroselas (PT), Czech Death Fest (CZ), Mise Open Air (GER), among others.
* Key markets are Germany, UK, Poland, The Netherlands, Czech Republic, Austria, Belgium, South America and United States
* Strong fanbase and active online social media communities. More than 47K fans on Facebook, 8K on Instagram, 3.8K on YouTube and 5K on Spotify
* The band performed as support act and/or shared bill with several artists such as Testament, At The Gates, Abbath, Gojira, 1349, System Of A Down, D.R.I., Destruction, Phil Anselmo, Nuclear Assault, among others
LINE-UP:
Matías Leonicio, Vocals
Sebastián Puente, Guitars
Francisco Haussmann, Guitars
Eugenio Sudy, Drums
Roberto Barría, Bass
TRACKLIST:
01. Pitchblack (Intro)
02. Murder Of Crows
03. No Light After All
04. When Water Thickens Blood
05. Friendly Sociopath
06. Abusados
07. Misery Inc.
08. Facing Towards You
09. Hatetrend
10. Blood To Spare
11.. Useless To Mankind
VIDEOS:
http://www.youtube.com/nuclearthrash
PRE-ORDER LINKs:
https://smarturl.it/BLOD146
https://orcd.co/murder-of-crows