ENRAGE - I Wanna Be Somebody - (W.A.S.P. Cover) Featured At Metal2012
Enrage - I Wanna Be Somebody - (W.A.S.P. Cover) Featured At Metal2012! Check it out here at this link! https://www.youtube.com/playlist?list=PLbvIdaa94Jha4BstmR9DoSVen-luASdmj
April 2020 (Staten Island, New York): Long time New York Metal and hardcore band, ENRAGE will be releasing a new EP entitled, "I WANNA E.P. SOMEBODY" . The EP will feature the classic W.A.S.P. anthem, " I Wanna Be Somebody " along with a new song and more. Enrage planned on releasing a full length album in the Summer of 2020 but the Covid-19 pandemic has delayed those plans. While in quarantine, the band decided to finish mixing two of the songs, that were set for that album, and release them as an EP for everyone to hear during this tough time.
"We hope this EP will entertain all those on the front lines aiding people during the Coronavirus outbreak, as well as anyone just going stir crazy at home.... W.A.S.P .'s " I Wanna Be Somebody " inspired me when I was growing up and I think it's time to get that song back out there for people to hear now. While the new track, " All Right " is about spreading positivity during this negative time." states Jeff Enrage , lead vocalist and founding member. The drums on " I Wanna Be Somebody " were recorded by Jerry Farley ( Sick of It All, Candiria, Every Time I Die ) at Nova Studios, Staten Island, NY. The songs were mixed and mastered by Mike Pelle (Alan Goldsher, Black Helicopters) at Big Goiter Studios, Staten Island, NY. ENRAGE hopes to be out playing live shows as soon as possible. Leading up to this release the band played as a supporting act for numerous bands, including, Soulfly , Sick Of it All, Agnostic Front and Possessed in 2019 /2020.
For more information visit
www.worldenrage.com. Videos to be released. Full length album tentatively scheduled for a 2020 Fall release. I Wanna E.P. Somebody will be available on all digital music outlets worldwide on May 22, 2020. ###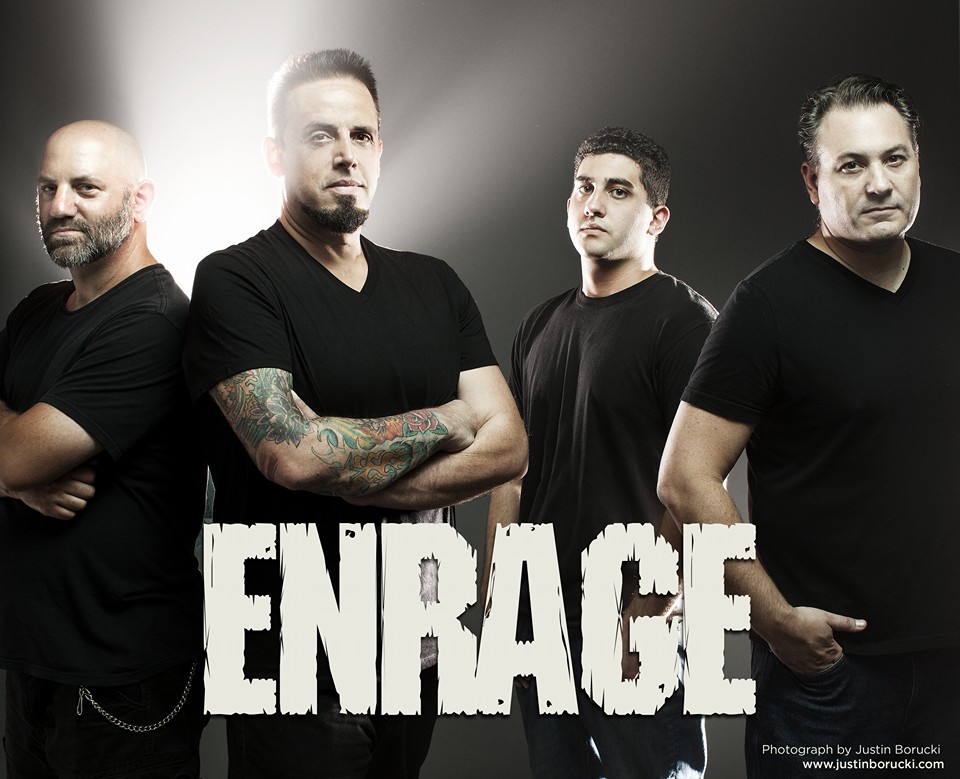 ENRAGE - Gateways Vol. 1 (www.worldenrage.com)
Enrage is a scathing example of New York hardcore with a tangible infusion of punishing metal, and Gateways is the first of a three EP series which promises to explode this band onto a world that needs more bands like this. " Godhead Murderer " pays homage to classic thrash metal with a monstrous riff that kicks in around ninety seconds into the track and is a ruthless assault that fans of Agnostic Front and Sick of It All will love. "Monday Morning Steamroller" is a fist-throwing, spin-kicking juggernaut of a hardcore anthem with chugging guitar, gang vocals, and the instantly recognizable pipes of Sheer Terror 's Paul Bearer . This is the most fun one can have while getting pummeled. The closing " Folsom Prison Blues " is a tough-guy interpretation of the legendary Johnny cash's anthem, and covering such an iconic song is a challenge. However, Enrage beef up the song's intensity and its tale of desperation rings with even greater despondency and fury. I only hope the next two releases follow quickly. http://www.jerseybeat.com/
From In Effect Hardcore website http://www.ineffecthardcore.com/reviews
ENRAGE "GATEWAYS VOLUME II"
Staten Island NY's Enrage are a band who I have been ignoring for the better part of 2 decades now. I say this in a tongue and cheek kind of way but truth be told there have only been a few times when our paths have crossed but the hardcore stars have now aligned for this review which I am sure all of you have been sitting on pins and needles awaiting. "Gateways Volume II" is the new 3 song single and is Part 2 in a series of 3 new EP's from Enrage. "Crucifiring Squad" starts us off and a different (by today's standards) blend of hardcore meets metal awaits. You mean metalcore then, right? Well, not exactly as Enrage brings elements of both to the
table but doesn't fully commit to either at the same time. Metalcore often is mid-paced, growled vocals, with lots of chugga-chugga guitar parts and can sometimes make you want to put a gun in your mouth after a few songs. Not the case here. Enrage though is more in a Carnivore "Retaliation" mode and Jeff's vocals (especially on this track) got a little Petrus T. Steele to them. A good thrash track to open this up with a pretty psychotic breakdown around the 2 minute mark. "I Survive" which is up next is more punk inspired and starts off with a choppy drum beat and the band chanting "HEY" 16 times before the first line of vocals kick in. This track is insanely catchy and my favorite track here. Whether you like to head bang, fist bang, or just do some classic NY style dancing this track can accommodate your needs. Imagine cranking this tune out your window while cruising down Father Capodanno Boulevard on Staten Island. Ayyyyyyyy, ohhhhhhhhhhhhhh! "This Is Sacred" wraps things up with a mid-paced track that gets the head nodding and sends this short EP off well leaving a solid impression. I am now familiar with Enrage, sorry it took so damn long guys... but before I go if you were wondering what ever happened to Triumph The Insult Comic Dog he is alive and well, has stopped smoking cigars, toughened up his image a little and has started doing modeling work for underground acts like Enrage.... I kid, I kiddddddd.
Inspired by the Sunday hardcore matinees of New York's legendary club CBGB 's and the thrash metal nights at Brooklyn's L'Amours, the band Enrage was formed by childhood friends. The band's first proper demo "Burning Within" was produced by Josh Silver of Type O Negative selling over 3,000 copies. Demo sales as well as subsequent recordings earned the still very young band gigs at L'Amour's , NYC's Limelight, The Wetlands, CBGB 's, and Coney Island High. Enrage became fortunate enough to play with a wide variety of bands such as: Agnostic Front, Bad Brains, Biohazard, Carnivore, Cro-Mags, The Dickies, Dog Eat Dog, Earth Crisis, E Town Concrete, Full Blown Chaos, Gwar, Hatebreed, Kreator, Leeway, Life of Agony, Lords of Brooklyn, Michael Graves of The Misfits, Mighty Mighty Bosstones, Murphy's Law, Morbid Angel, Only Living Witness, Overkill, Prong, Sam Black Church, Sick 0f It All, Testament, Thy Will Be Done, Type O Negative and Vision of Disorder .
Enrage has been featured on numerous college and internet radio stations Millions of listeners heard Howard Stern play "Cooper", a cut from the CD , read the lyrics and give Enrage a positive review over the airwaves. The radio push was done without gimmick or promotion. By show sales, mail order and independent distribution, over ten thousand forms of various merchandise have been sold.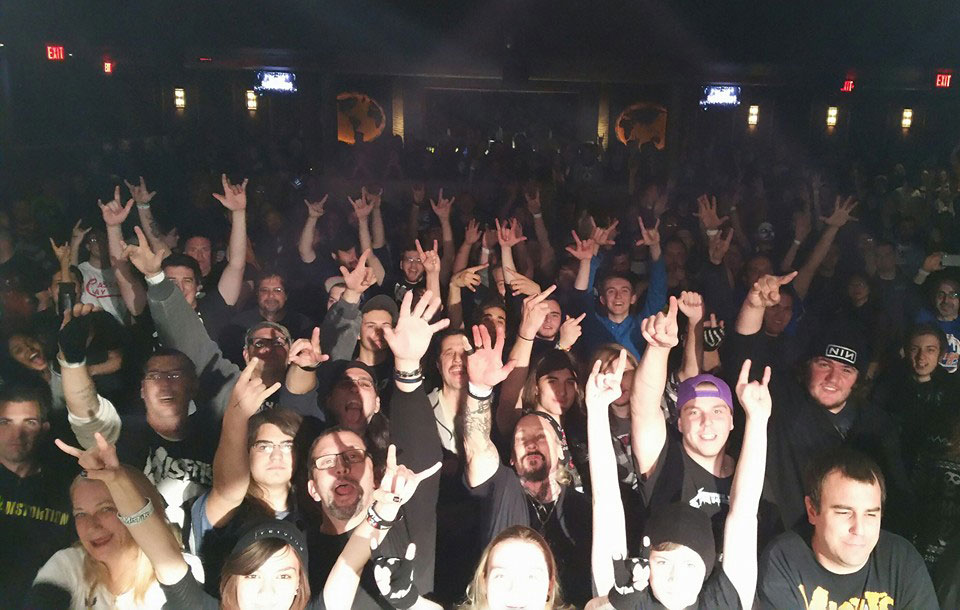 After a brief hiatus, Enrage was surprised to find a renewed interest in the band stateside as well as overseas. The band regrouped with a new lineup and released "Nothing Stays Buried." Nothing Stays Buried climbed to the Top 25 of the CMJ Loud Rock charts upon its release. This new exposure led Enrage to recently tour Belgium and France. Enrage has also been a supporting act and headliner along the east coast from New York City to Florida. Between 2015 to 2018, Enrage released three EPs: Gateways Volumes I, II & III. These EPs have further increased the band's international popularity and has opened the door to more live shows, radio play and positive reviews. ENRAGE "I Wanna E.P. Somebody" EP will be released worldwide on May 22, 2020. This EP features a cover od the W.A.S.P. classic rock anthem, "I Wanna Be Somebody." A full length album is
to follow in the Fall of 2020 (once this quarantine ends and the world is back to normal). 
For bookings, interviews or other questions, please email Mike Pellegrino at MPelle7@gmail.com.
https://www.facebook.com/WorldEnrage/
https://music.apple.com/us/artist/enrage/1434425072