Heavy Psych Rockers, MR. BISON, reveal album details and share first single from upcoming record!
Heavy Psych and Blues Rock trio, MR. BISON, has announced the upcoming release of their brand new, full length album titled "Seaward", which will be seeing the light of day on October 16th via Subsound Records and Ripple Music. Being influenced by acts such as Captain Beyond, Jimi Hendrix and the more recent Motorpsycho, the band from Cecina, Italy, creates a wild trip and unique musical journey, packed with psychedelia and virtuosic fuzz deliriums. Following their critically acclaimed recent record, "Holy Oak" (2018), "Seaward" will see MR. BISON to continue their path of expressive melodies and high- voltage grooves that you cannot escape.
Today, MR. BISON have unleashed a first appetizer before their highly anticipated, new album will be served this Fall! Listen to "Seaward", the first single and title track taken from the upcoming output, streaming now via the band's Bandcamp at THIS LOCATION
Furthermore and with the following words, the band gives a deep insight about what their new record is all about:
 
"Curious to explore the world of progressive, and the vocal harmonic solutions of the Golden Era like Crosby Still Nash, King Krimson, Pink Floyd, we decided to forge the new album 'SEAWARD'. It's a CONCEPT album that draws inspiration from the sea and from the legend of the 7 pearls of the Tyrrhenian Sea and as an imaginary horizon. It's developed in 7 songs as a reference to the 7 pearls of the Tyrrhenian, arrating myths closely related to the sea, from the magic of the Sirens and the sacrifice of Andromeda to the heroic adventures of Ulysses and the ruthless curse of Scylla. 7 like Aphrodite's pearls and the number of days in each moon phase, which affects the tides and the mood of each individual who, during magical moments of solitude and reflection, finds refuge in the horizon and in the wonderful echo of the vibrations of this majestic expanse of water."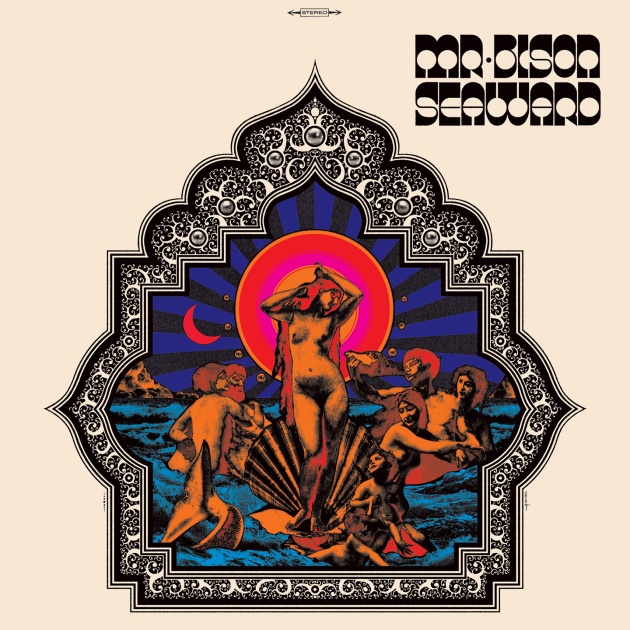 Tracklist reads as follows:
1. Seaward
2. From The Abyss
3. I'm The Storm
4. Oudeis
5. The Sacrifice
6. Underwater
7. The Curse
"Seaward" is the culmination of a full year's hard labor and was recorded by Matteo Barsacchi and mixed/mastered at  "Audio Design Recordings" by producer Jordan Andreen (Earthless, Sacri Monti). This record is arguably the most blazing, powerful and eclectic album by MR. BISON yet.
 
"Seaward" will be coming out on October 16th via Subsound Records and Ripple Music and is now available for pre-order RIGHT HERE
The project is realized with the support of MiBACT and SIAE, as part of the initiative "Per Chi Crea"
MR.BISON are:
Matteo Barsacchi - Guitar / Vocals
Matteo Sciocchetto - Guitar / Vocals
Matteo D'Ignazi - Drums / Sound Effects / Vocals
For more info visit:
https://www.facebook.com/mrbisonband
https://mrbison.bandcamp.com/
https://www.instagram.com/mrbison_band/
http://www.subsoundrecords.it/
https://www.facebook.com/subsoundrecords