IN THE COMPANY OF SERPENTS: Denver Doom Trio To Perform Lux Full-Length In Its Entirety Thursday August 6th Via Cvlt Nation Live
Denver doom trio IN THE COMPANY OF SERPENTS will perform their stunning Lux full-length in its entirety from The Armory this Thursday, August 6th via Cvlt Nation Live.
Comments guitarist/vocalist Grant Netzorg, "Due to the prevailing plague winds, which continue to howl throughout 2020, we had to cancel our record release show back in May, when we'd planned to debut some new facets of our live set. However, we're thrilled to get a chance to still reveal what we'd been working on via livestream when we perform our new album, Lux, in its entirety from The Armory in Denver. This studio has been professionally retrofitted for capturing live performances, and we will be unveiling darkly psychedelic visuals by the artist Jake Mulhern (a.k.a. Mothpowder Light Show) which will be projected against us during the performance. Using symbolic elements from each of the songs' themes and lyrical content, Jake then created original, haunting aesthetics that pair wonderfully with our compositions. In order to commemorate this appearance -- and disabuse myself of hoarder tendencies when it comes to squirrel-stashing the rare shit in our back-catalog -- we will also be posting a number of unique items for sale on our 
Bandcamp
 page, including test pressings, one-off blockprint variants, and long-sold-out deluxe editions of our past releases. All proceeds will be donated to the NAACP Legal Defense and Education Fund."
IN THE COMPANY OF SERPENTS will perform at 8:00pm MST / 10:00pm EST August 6th via Cvlt Nation Live at 
THIS LOCATION
. Set your reminder!  
IN THE COMPANY OF SERPENTS released Lux May 15th. Marking the band's first release as a trio featuring Netzorg with Ben Pitts (Nightwraith, False Cathedrals) on bass and lap steel guitar and JP Damron (Vermin Womb, Bleakheart, Clinging To The Trees Of A Forest Fire) on drums, Lux was produced, mixed, and mastered by Dave Otero (Cattle Decapitation, Khemmis, Primitive Man) at Flatline Audio with additional engineering by Charlie Abend. Lux includes guest appearances by Colorado Chamber Players violist Paul Primus, Primitive Man guitarist/vocalist Ethan Lee McCarthy, and Khemmis guitarist/vocalist Ben Hutcherson.
The eight-track offering focuses on the notion of a Prima Materia, or a fundamental root-essence, behind everything in the manifest universe. Illustrated by Christina Hunt with layout by Jake Harnett, the alluring cover is an artistic re-imagining of The Sun arcana from Tarot. "This ties into the broader solar and light themes at play in the album," notes Netzorg, "but the title, cover, and broader theme is also uniquely personal to me. Lux is the etymology of my daughter's name, Lucia. So, while this album functions as a form of esoteric prayer on one hand, it also serves as a message to my two-year-old, who, as they say in the cliché, is the light of my life."
Lux is out now digitally and on several limited physical formats including deluxe vinyl, standard vinyl, and digipak CD. For orders, visit the IN THE COMPANY OF SERPENTS Bandcamp page at 
THIS LOCATION
.
Founded in 2011, IN THE COMPANY OF SERPENTS traffics in sonic catharsis. Their music inhabits the strange fringes between sludge metal and sprawling spaghetti western scores, constantly striving for visceral power and raw intensity, contrasted with eerie, spare instrumental passages.
"Lux is a riff-driven affair, something IN THE COMPANY OF SERPENTS make very obvious from the first second of mammoth opener 'The Fool's Journey' to the dark spaghetti western sounds so present on 'The Chasm At The Mouth Of All' and album closer 'Prima Materia.' The combination of influences gives IN THE COMPANY OF SERPENTS a unique sound; the droning sludge trio have riffs for days, but it's the thoughtful inclusion of spaghetti western music that elevates Lux  to a new level." -- Decibel
"...tectonic slabs of thunderous doom and spacey drone..." -- Revolver
"IN THE COMPANY OF SERPENTS embodies luminous transcendence with its steadfast heaviness and engrossing atmosphere. Without getting too progressive or too ambient, these songs run the gamut of sludge metal both as a musical style and a spiritual guide. Taking a deeper look into the endurance-testing trial-by-riffs illuminates some deep truths about the nature of being." -- Metal Injection
"This album is like a play in three acts, with interludes to direct where the story is going, and at times it reminds me of a Clint Eastwood style spaghetti western; it's moody, and atmospheric, and I felt like I was being led by the protagonist of the piece through the musical storyline, as it unfolded." -- The Sleeping Shaman
"Lux is shrouded in the past but with optimism for the future, and it's difficult not to be hypnotized by it." -- The Moshville Times
"IN THE COMPANY OF SERPENTS mine light from dark, they themselves showing a profound faith that we are not yet doomed, however much their style of music may suggest otherwise. All you must do is wear your favorite pair of sunglasses as we face and praise the sun, for there is much work for humanity to do, and it starts with us." -- Everything Is Noise
"Lux is a grim and often nihilistic sounding album that harnesses chilling atmosphere to great effect. Throw in guest appearances from Colorado Chamber Players violist Paul Primus, Primitive Man guitarist/vocalist Ethan Lee McCarthy, and Khemmis guitarist/vocalist Ben Hutcherson, and IN THE COMPANY OF SERPENTS are sure to make some waves in these bleak times." - Metal Trenches
"A compelling and very multi-layered record concerning 'root essence', occult layers of self, the Tarot and much more, Lux is a major moment for Denver's IN THE COMPANY OF SERPENTS. Pummeling sludge, dreamy wasteland hallucination and solar ego fat melt are all part of the experience." -- Metal Riot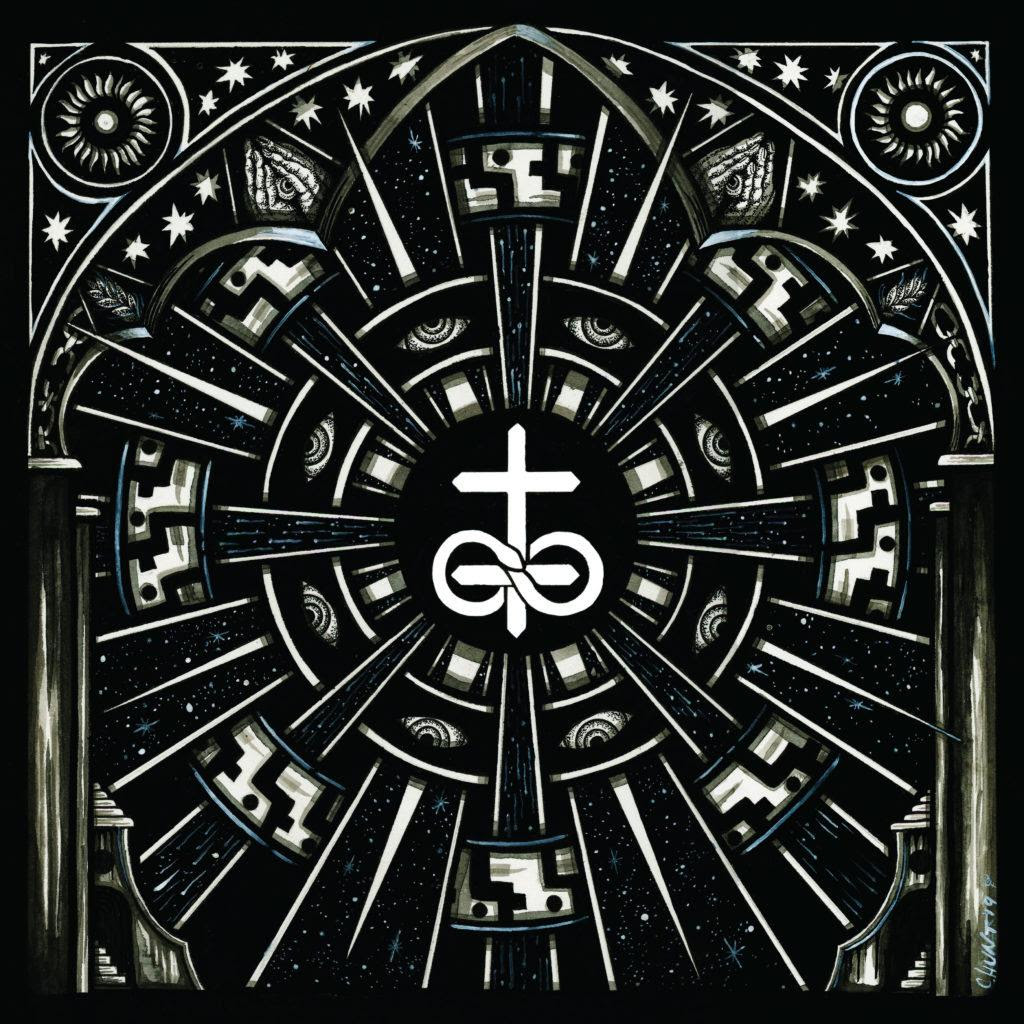 http://www.facebook.com/InTheCompanyOfSerpents
http://twitter.com/ITCOSdoom
http://www.instagram.com/itcosdoom
http://www.inthecompanyofserpentsdoom.bandcamp.com