Inception Of Eternity - Last Exit To The Past - Featured At Bathory'Zine ! Check it out here at this link: https://www.bathoryzine.com/2021/03/inception-of-eternity-last-exit-to-past.html
Inception Of Eternity: kick off 2021 with new single, new video, new album! 
With the song "The Cradle of Darkness" Inception Of Eternity release the first track of their second studio album. Singer SINtana leads the listener through the uptempo gothic rock song with her versatile and distinctive voice, giving "The Cradle of Darkness" a unique and powerful expression with the mix of angelic background and dirty rock lead vocals. The single will be available to stream or download from all major online stores on February 21, 2021. The official video is available on YouTube now!
More singles and album teasers on YouTube:
Inception Of Eternity - Teaser - The Cradle of Darkness
Inception Of Eternity - Introducing Marc Vanderberg (Lead Guitar)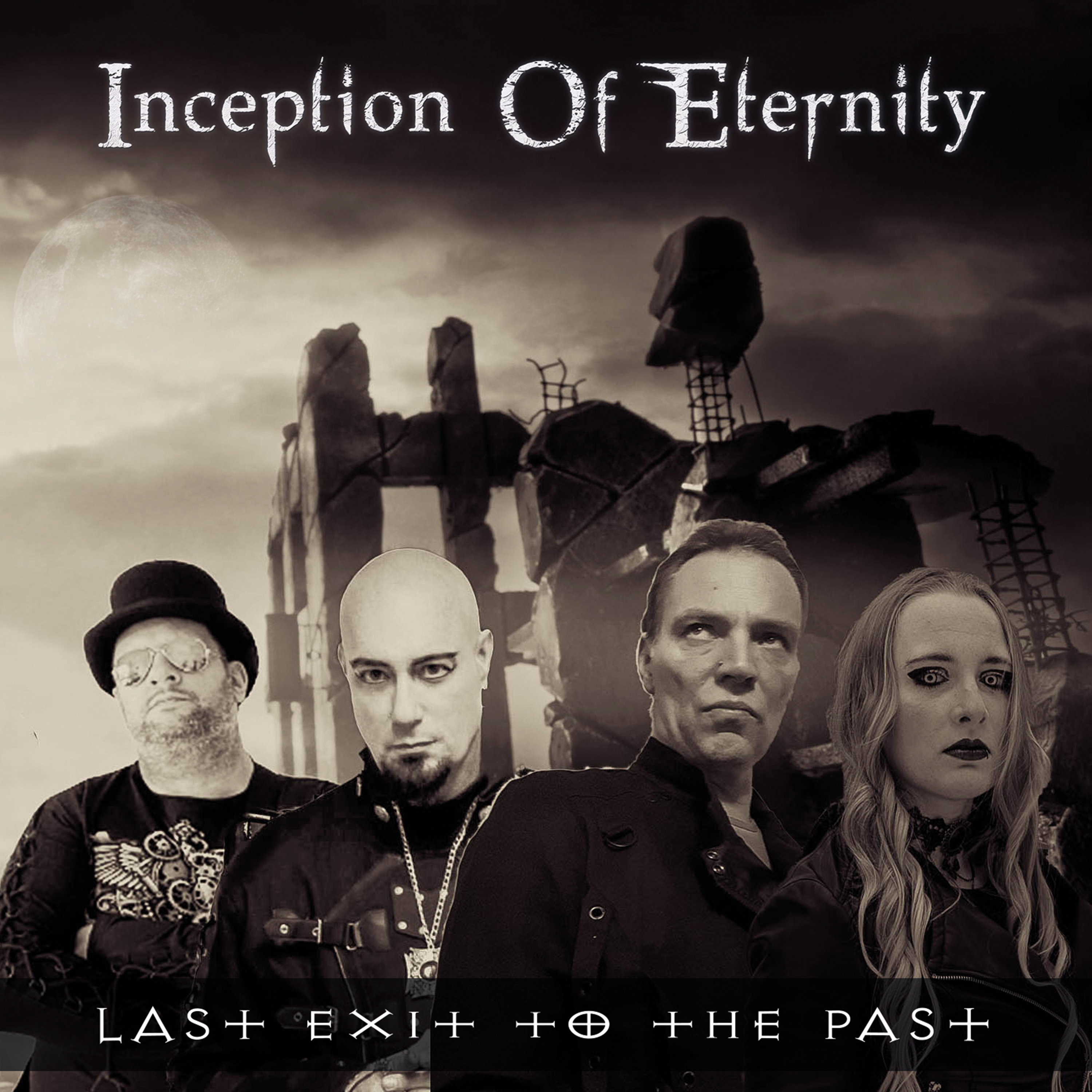 About the new album:
With the second studio album "Last Exit to the Past" mastermind Thorsten Eligehausen created a 15 track strong, musically extremely varied and genre-spanning album, without losing sight of the reference to the characteristic gothic rock elements. Quiet tones are as much an integral part of the album as rough and rocky compositions. Singer Ken Pike and vocalist SINtana take the listener on a musical journey with their extraordinary voices that is second to none.
"The creation process was - due to the two new contributing musicians SINtana and Marc Vanderberg - definitely more diverse. It was always interesting to hear how musicians of other styles listen to the demo of a song and what they then contribute to it, or how you understand their part", says Eligehausen.
"Last Exit to the Past" will be released on March 26, 2021 and is available as a CD in digipack, for download and also on all known streaming services. The presale of the album starts in selected stores parallel to the release of the single release "The Cradle of Darkness" on 21.02.2021.
Various merchandise articles of Inception of Eternity are also available via the store on darkSIGN-music.
Link: http://www.darksignmusic.de/?page_id=2876#!/
Follow the band on social media and these links:
https://darksignmusic.bandcamp.com/album/into-darkness
https://www.facebook.com/I.O.E.GothicRock/
 https://www.youtube.com/channel/UChweI5FGkVcvdtDl0pNcqvQ/
https://open.spotify.com/artist/2zL8V8PVzkwI2rYX5JNhT7