Releasing their debut album "Luggage Falling Down" this past April, Los Angeles' Lufeh (a band of both Brazilian and American musicians) have been sharing their blend of progressive rock injected with jazz styles, heavy metal foundations, and rhythmic Brazilian influences with a series of music videos for each individual track from the full length.

Today, the band shares their next video that showcases their high energy and knack for performing with the track "Doors", which can be seen on YouTube  HERE .

The band explains the song:

"'The Doors'  takes us to new places much as the title would suggest. It tells an emotional story, but one that ultimately ends in triumph. It is a fun track because of the speed at which this band is capable of taking the listener through a series of different musical moods. It's emotionally and instrumentally perhaps the most diverse songs on the album."

Lufeh's debut album was a trying, yet successful first recording for these recently banded musicians who lived together for two weeks throughout the process. Having lost the original singer a month before recording began, the intrepid bunch found hope with Dennis Atlas who fell in step with the rest of the band immediately. This bond between the members can be heard on the new record along with the series of videos that the band has been releasing in support of it.

For fans of Dream Theater, Incubus, and Haken, Lufeh is smooth and rhythmic progressive metal; heavy chords followed by light melodies and the occasional crazy guitar solo.

Their debut full length "Luggage Falling Down" is available for stream and download on  Bandcamp ,  Spotify ,  Apple Music .

Previous Videos:
'Escape'  here .
'My World'  here .
'The Unknown'  here .
'Find My Way'  here .
'The Edge'  here .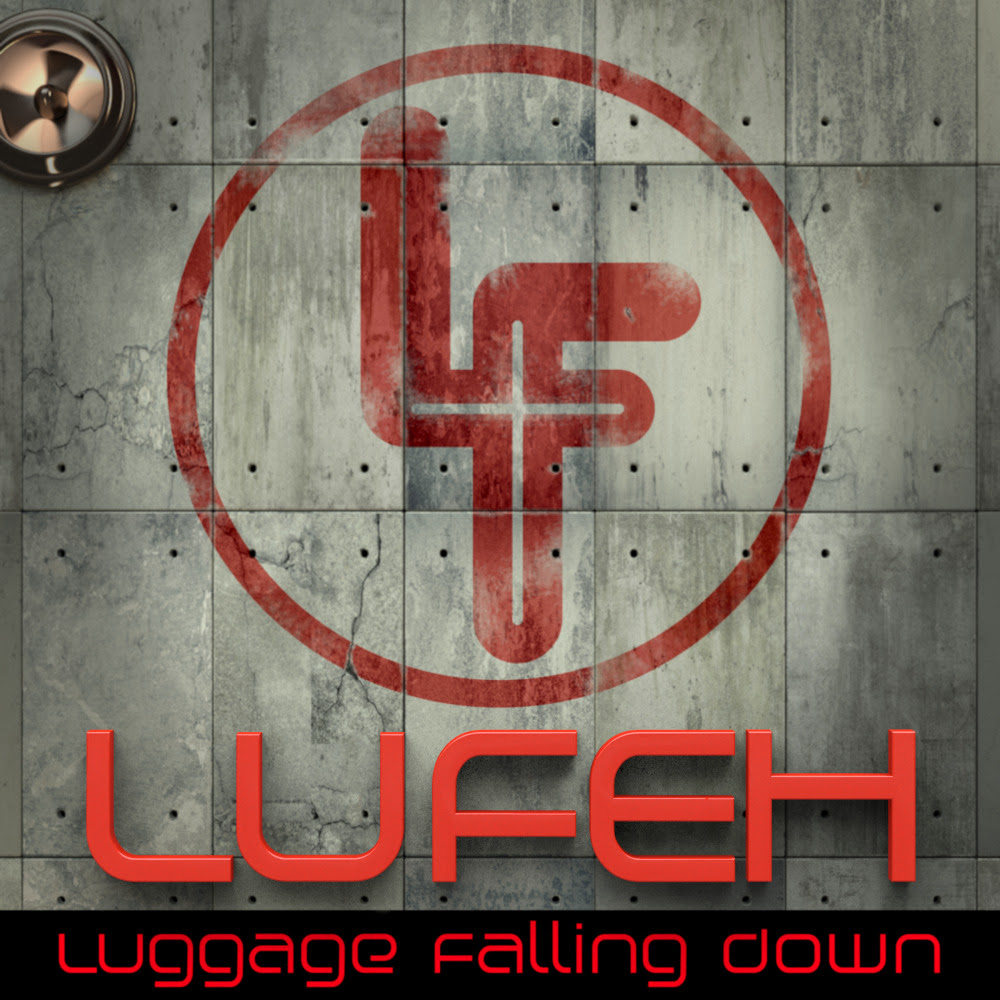 Track Listing:
1. Find My Way (4:25)
2. The Unknown (3:36)
3. Doors (4:06)
4. Trial of Escapade (4:24)
5. My World (4:52)
6. End of The Road (4:05)
7. Escape (4:03)
8. The Edge (4:04)
Album Length: 33:39
Album Credits:
All songs performed by:
Gera Penna – Keys;
Duca Tambasco – Bass
Dennis Atlas – Vocals
Teo Dornellas – Guitar
Lufeh Batera - Drums  
All songs lyrics written by: Josh Kim
Produced by: Gera Penna
Mixed by: Adair Daumfebach
Mastered by: Adair Daumfebach
Album Artwork by: Gera Penna
Album and Live Band Line Up:
Gera Penna – Keys;
Duca Tambasco – Bass
Dennis Atlas – Vocals
Teo Dornellas – Guitar
Lufeh Batera - Drums
For more info:
LufehBand.com
Facebook.com/lufehband
Instagram @lufehband 
EPK
About:
Lufeh is a musical collaboration of excellent Brazilian and American musicians brought together by drummer Batera Lufeh. Lufeh himself has had a successful career performing with many famous Brazilian bands and artists, including one of the most well known Christian rock bands of its style, Oficina G3, among others. In 2008, he recorded his first solo album "Drummed On Classics", which uniquely combined a mix of classical pieces with progressive rock drumming.
Since moving to the U.S. in 2014, Lufeh has continued his career as a musician, starting in Florida, where he performed with Kristo Reggae and Big Pine Band. Lufeh participated in the Blue Man Group Drum-Off in 2016, where he was awarded the privilege to take part in its grand finale in Las Vegas, and chosen as one of the top five drummers in the contest. He then moved to Los Angeles, CA, where he became the official drummer of Kenny Shipman.
Now, in 2020, Lufeh is an entire unit moving forward with the addition of Gera Penna (keyboard); Duca Tambasco (bass); Dennis Atlas (vocals);  and Teo Dornellas (guitar) who have proven to be a great match. The band recently released the highly-anticipated second album "Luggage Falling Down", a solid record of Brazilian influenced groovy progressive metal, which has received great praise from reviewers, calling it a mix between Brazilian music, Rush, and Dream Theater.
The album is both melodic and highly energetic and aggressive. With a strong foundation in jazz and classical musicality, the band brings a metal edge to a unique melodic story. These progressive metal warriors have become tycoons of song structure and, throughout the album, display highly refined expertise in making music that is captivating to listen to, addictively technical, and uplifting.
"Luggage Falling Down" was released on April 17, 2020 and is available on all major digital platforms.