Crushing the polls with 3,427 votes !
Graves of Giants - The Masters of War
Graves of Giants dominates at the polls again obliterating their enemies in the war for the souls living and breathing the dogma of Metal glory! 
The guys have been ramping up getting ready for their first full length album Master of War! The new material propels the band further into the darkness opening portals of pain and suffering that beckon acolytes to follow their war march!
Stay tuned to Metal Devastation Radio as the band will be releasing the title track Master of War in their submission for this week's Battle of the Bands!
The next track "Soundtrack to your Apocalypse" releases in August! The next album Master of War will be the 2nd full album release and it comes out in September or October.
Graves of Giants started as a quarantine project to create something with the shifting dynamics of 2020. Jason Vanderwaal and Brandon Power decided to hit the road and embark on a ten day journey around the US to directly witness the uncertainty firsthand.
You can get away with a lot when the world is closed.
Upon their return, the concept of creating an album that represented various scenarios which one could describe as apocalyptic was conceived. As time has passed, the dynamic of the group began to form, and reflect the various personalities of those involved.
Not as mad as you would think
Jason Vanderwaal + Vocals/Guitars
Jason provides, at times, frightening metal vocals with an affectionate smile that has already captured the hearts and minds of a generation. The Oliver hardy to Brandon's Stanley Laurel, Jason time and time again continues to frustratingly navigate the somewhat destructive nature of the group dynamic.
Lil' Debbie has nothing on this guy.
Malcolm Field + Bass
Bassist and band pastry chef, Malcolm enjoys sweet bass licks, 7 string guitars, and stroking his feathered friends. Malcolm traveled many miles himself to pursue low end nirvana with Graves of Giants. His ability to play bass is only outweighed by his ability to efficiently bake a quiche without it collapsing, a key component to any Metal band. He cannot handle a deep fryer, or the burners, therefore is relegated to baking exclusively.
Handsome Cowboy
Brandon Power + Vocals/Guitars
One of the less serious members of the band, Brandon power is generally seen as a nuisance, and has been known to alienate friends and family alike with his online antics. He is also very passionate about playing a multitude of instruments, as well as singing with the voice of a fallen angel. His other hobbies include costumes, face making, nuggling soft cats or kittens, and harassing Monica Vanderwaal as much as is humanly possible, while attempting to avoid her physical abuse, and violent tendencies. He is the most likely member to perish in a freak piano dropping accident.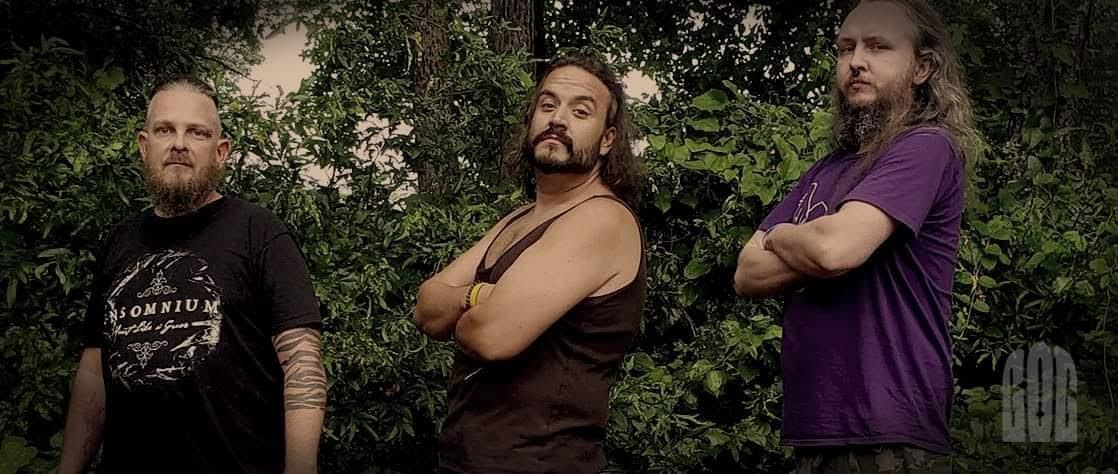 Graves of Giants are building up steam and flying off the tracks on the apocalyptic railroad to Metal superiority as seen recently in Metal Devastation Radio Battle of the Bands poll where the flew into the mix spitting fire at the incumbent band Kalahari and ended up crushing them in the poll by over 3400 votes. Their fans are as loyal as these guys are to banging your head off.