See Trouble Live with Pale Horsemen, Cokegoat and Deepspacepilots! Tickets available here!
Tuesday June 27 2017, 9:24 PM
Chicago-based Doom Metal Legends  TROUBLE  will be playing the Brauerhouse in Lombard on 08/12 with Pale Horseman, Cokegoat, and Deepspacepilots. This is shaping up to be a killer show and they are  even doing a special VIP ticketing event! 
Spread the word!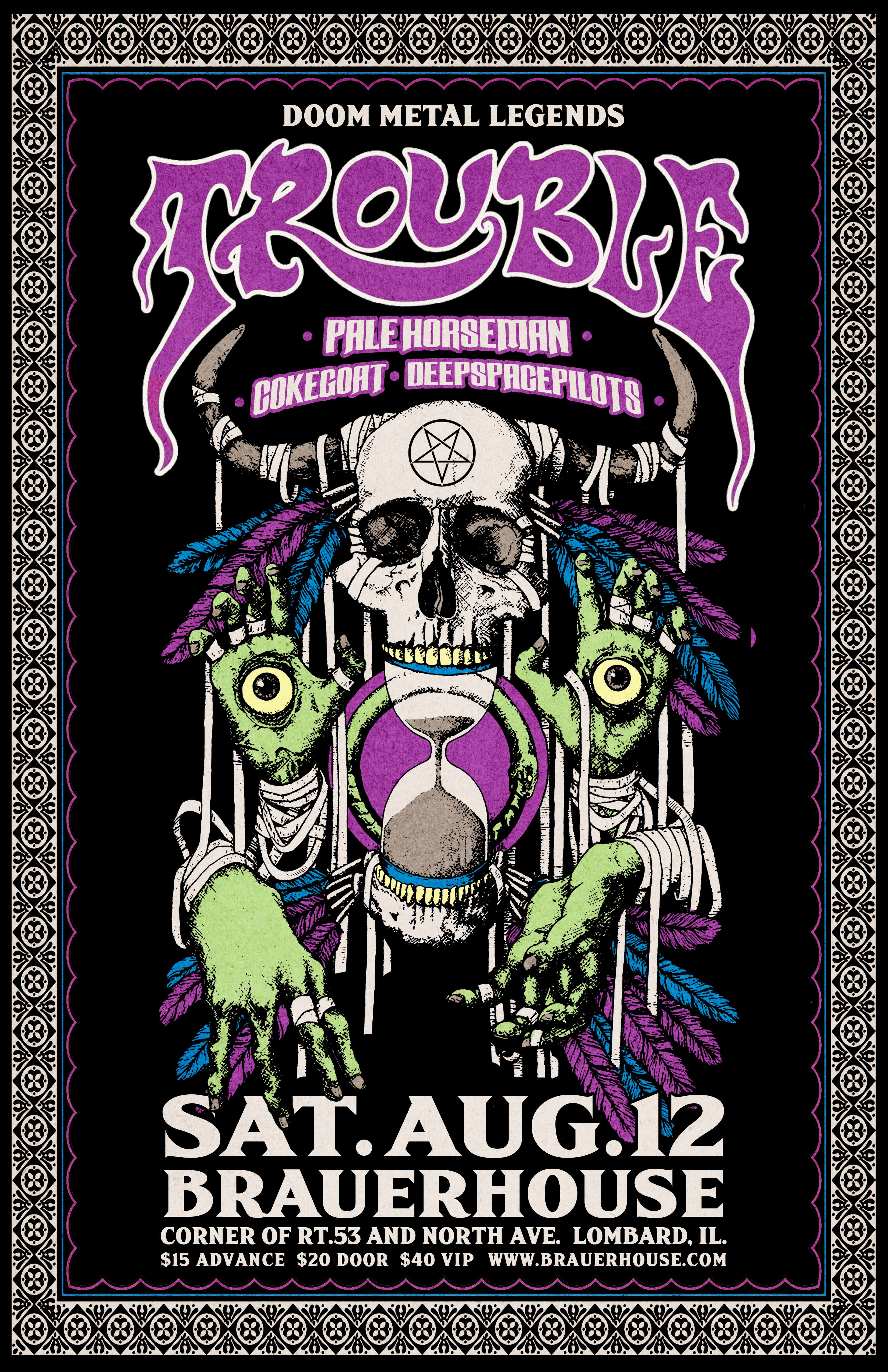 Check this out from last year in the meantime!