Capra joins The Zach Moonshine Show for a live interview, we talk about the bands latest release, lineup changes, coronavirus, video games, and more! This episode features brand new music from Slasher Dave, BlackQueen, Enrage, Front, Lamb Of God, Capra, Vader, Suicide Silence, Venomous Skeleton, VOODUS (swe), October Changes, WITCHES, Lucid Conformity, Sorcerer, Behold... The Arctopus, Stygian Crown, Paradise Lost. This episode also features a classic by Cannibal Corpse.
1 - The Lost Tribe - Slasher Dave
2 - The Destructive Cycle/Feed The Worm - blackQueen
3 - The Zach Moonshine Intro
4 - I Wanna Be Somebody/All Right/This Is Sacred - ENRAGE
5 - Doom Cult Legion/Mouths of War/Machinegun Blasphemy - Front (Finland)
6 - Meat Hook Sodomy - Cannibal Corpse
7 - NEW COLOSSAL HATE - LAMB OF GOD
8 - Capra Interview featuring Red Guillotine/Torture Ship/Paper Tongues
9 - Bones/Into Oblivion/Shock And Awe - VADER
10 - Overlord - SUICIDE SILENCE
11 - Chalice To The Other World - Venomous Skeleton
12 - Pillars of Fate - VOODUS (swe)
13 - The decay of sleeping beauty - October Changes
14 - We Are/Inside/Damned Skin is Mine - WITCHES
15 - World Eater - Lucid Conformity
16 - The Hammer of Witches - Sorcerer
17 - Adult Contemporary - Behold... The Arctopus
18 - Flametongue - Stygian Crown
19 - The Devil Embraced - Paradise Lost
Listen to the full episode below on the Mixcloud App!
Listen to the isolated interview on YouTube!
The southern Louisiana-based Capra deliver blistering, gripping hardcore on their new self-titled EP. Get a first listen below to the first single from the release!
The band have been billed as "violent fun with a vital message," and their newly available song — called "Torture Ship" — makes it clear how much that description really fits. For the song's opening barrage, the group's thick metallic hardcore riffing progresses along at a breakneck pace like a relentless hurricane of energy focused on moving one direction — forward — chaos and all. The music slows down into a thick, more moderately-paced muck around the middle point, and then the riffing starts to progress back up again with an incredibly fierce chug.
The desperate blasts of the riffing really feel like they're communicating the same emotional urgency as the vocals and lyrics. The passionate yet strikingly accessible singing from vocalist Crow Lotus really helps drive in the unique nature of the band's sonic attack. She belts out the exhortation: "Don't die before the grave!" and the gripping sincerity shines with abundant clarity.
They're funneling ferocity into a relentless bound of energy that helps it stick, and "Torture Ship" ends up a strikingly cohesive, powerfully gripping lurch forward.
Check out the song below! Click through to nab pre-orders. Besides an apparent slew of charity benefit shows in which the band have participated, Capra have shared stages with bands like Today is the Day, Eyehategod, and The Number Twelve Looks Like You before, and they're no doubt a great group to keep an eye on for the near future. Via capturedhowls.com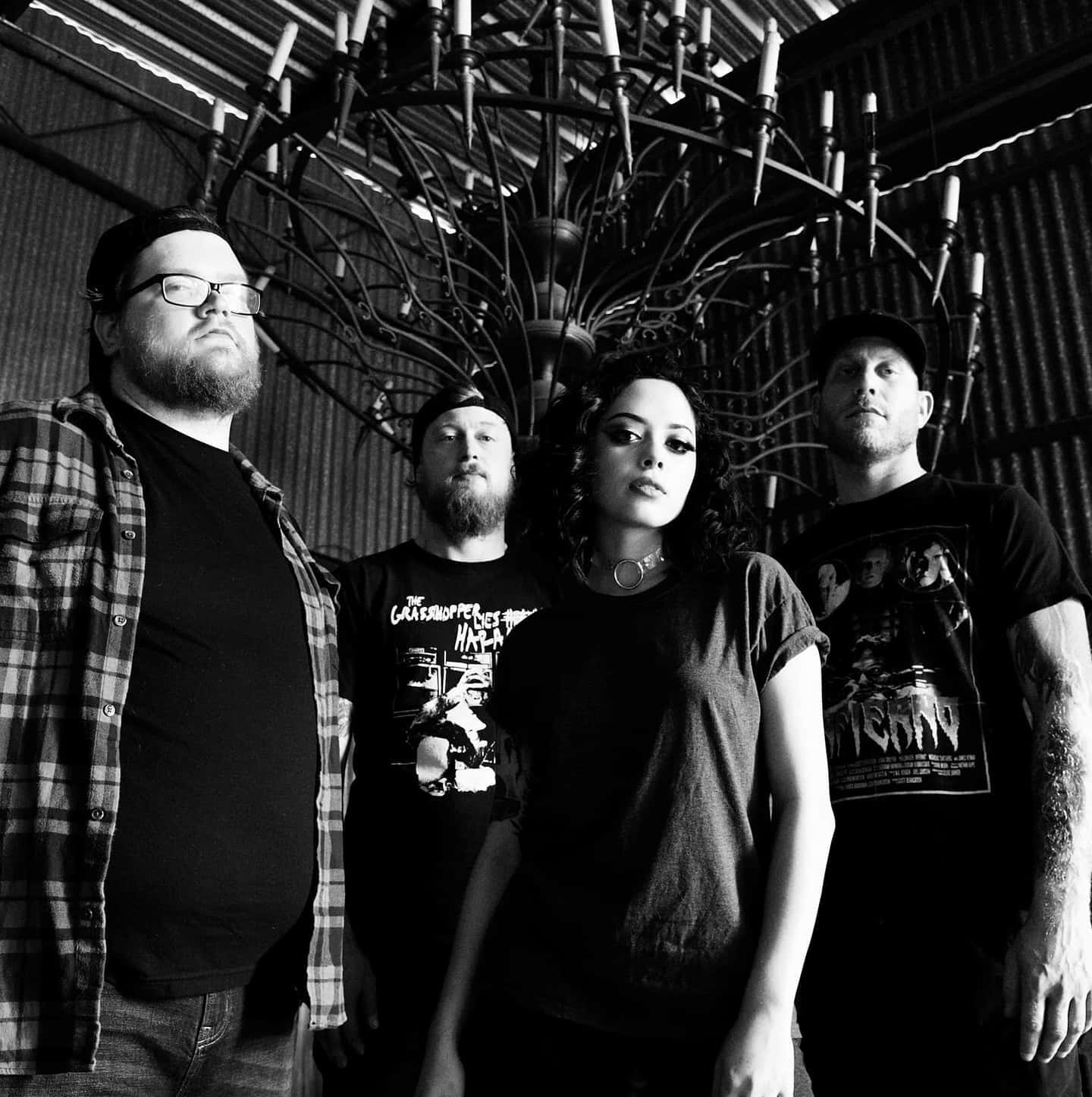 Metallica hardcore band CAPRA have released a video for "Torture Ship" via Metal Injection. The song is from their self-titled EP which will be released on May 22nd.
Guitarist Tyler Harper commented "We're beyond excited to finally release our video for "Torture Ship" with everyone! The video was filmed in a spider infested warehouse by our good friend and visual sorcerer, Jai Benoit (who also recorded, mixed, and mastered the track). There isn't much of a meaning behind the video other than it being a relatively straightforward glimpse into the energy that we exert during our live performances. The song itself is about perseverance through suffering, and in response, becoming a better version of yourself. We hope you love it as much as we do!"
Watch the video here:  https://metalinjection. net/av/new-music/capras- torture-ship-brings-hardcore- rage