NILE guitarist Brian Kingsland joins us on the show to talk about all things Nile, his new project Imperishable, his previous band Enthean and much more! We play new music from Imperishable, Nile, ETERNAL CHAMPION, Winterhearth, Accept, Sinnrs, Temple Of The Fuzz Witch, Ambassadors Of The Sun, Salem's Childe, Wail (Norway), À l'Ombre d'Héméra (BOTBW), AvantGarde, Cadaveria, Luciferianometh, Prodigium, DeathOrchestra, ALRIGHT brother, GRAFVITNIR, NANOWAR OF STEEL, Dragonrider, Return Of The Soul, Armored Saint, Slow Burning Car, ASCIAN, Åskog, AWAKEN, Behind The Horror, PULSE, Hellborn Militia (USA), Chris Manning, Hellz, Black House Hill, Netherblade. We also play some classics from Van Halen as a tribute (RIP Eddie!)
Track List:
1 - Eruption (Live)/Ain't Talkin' 'Bout Love/Beautiful Girls - Van Halen
2 - The Zach Moonshine Intro
3 - A Face in the Glare/Ravening Iron/Skullseeker - ETERNAL CHAMPION
4 - Motorbreath (Metallica Cover) - Winterhearth
5 - The Undertaker - Accept
6 - Tones of Desecration - Enthean
7 - Exclusion Continuum (single) - Imperishable
8 - Nile Interview featuring Vile Nilotic Rites/Seven Horns of War/The Imperishable Stars Are Sickened
9 - To Derive Eden's Flame - Sinnrs
10 - Cherenkov LightMaster - Temple Of The Fuzz Witch
11 - FROM THE SHADOWS - Ambassadors Of The Sun
12 - The Veil - Salem's Childe
13 - THROUGH THE ICE - Wail (Norway)
14 - La fin d'un cycle - À l'Ombre d'Héméra
15 - My Power - AvantGarde
16 - Return - Cadaveria
17 - Lord Abbadon's War Command/Sivtas - Luciferianometh
18 - The U.S.S.A. - Prodigium
19 - Pull the Plug - DeathOrchestra
20 - What You Want (election mix) - ALRIGHT brother
21 - Helvetesnatt - GRAFVITNIR
22 - Uranus - NANOWAR OF STEEL
23 - The Berserker - Dragonrider
24 - Disconnect - Return Of The Soul
25 - End of the Attention Span - Armored Saint
26 - Diamond In The Rough - Slow Burning Car
27 - Shroud - ASCIAN
28 - Vatten - Åskog
29 - My Heart Of Darkness - AWAKEN
30 - Resident Evil - Behind The Horror
31 - Adjusting the space - PULSE
32 - RIO-GRANDE-BAYOU - Hellborn Militia (USA)
33 - Start Over Now - Chris Manning
34 - We Want Rock - Hellz
35 - Johnnie Walker - Black House Hill
36 - Braindamage - Netherblade
Listen to the full show below on Mixcloud!
Check out the interview on YouTube!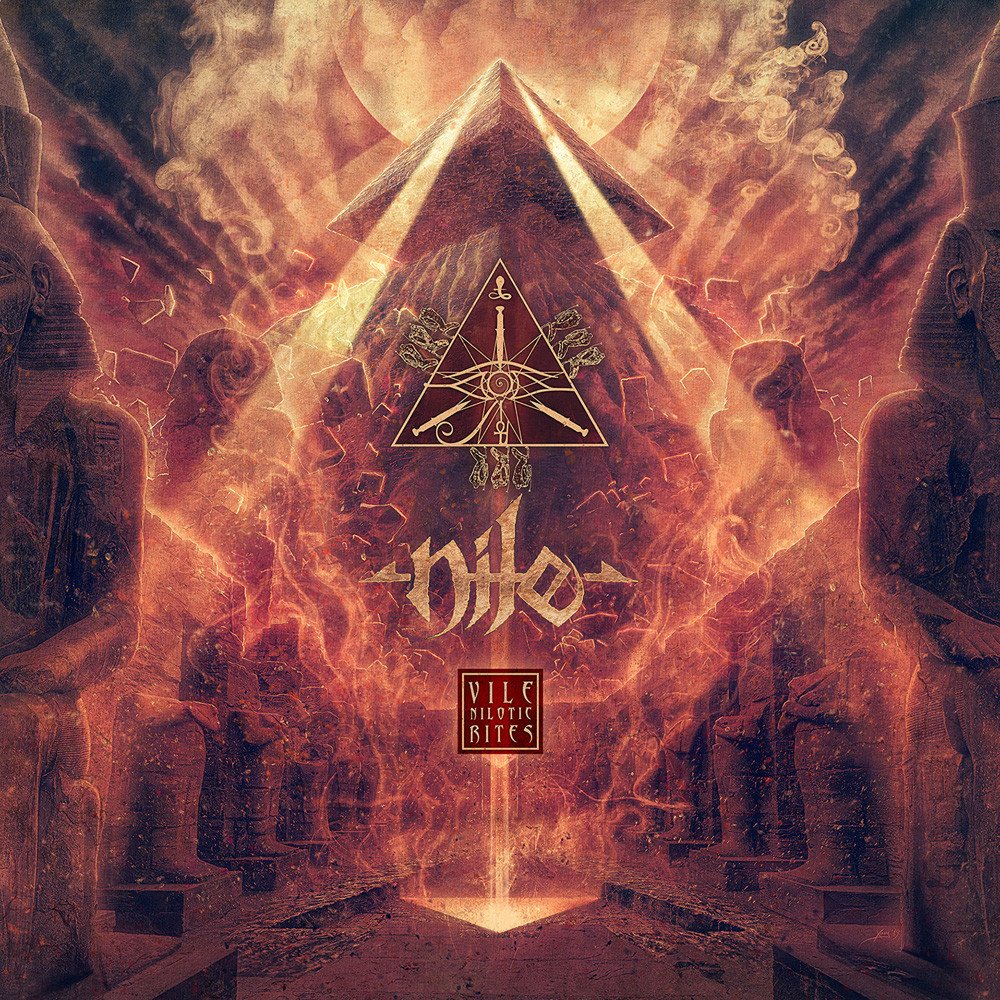 Nile is an American death metal band from Greenville, South Carolina, United States, formed in 1993. The band's current lineup consists of Karl Sanders, George Kollias, Brad Parris, and Brian Kingsland. The band is known for their dedicated lyrical and musical styles inspired by Egyptology and works of H.P. Lovecraft. 
Imperishable  is a brand new extreme metal band out of South Carolina. Created by NILE guitarist Brian Kingsland, they are off to a solid start with plans to release the EP "Revelation In Purity" (release date to be determined).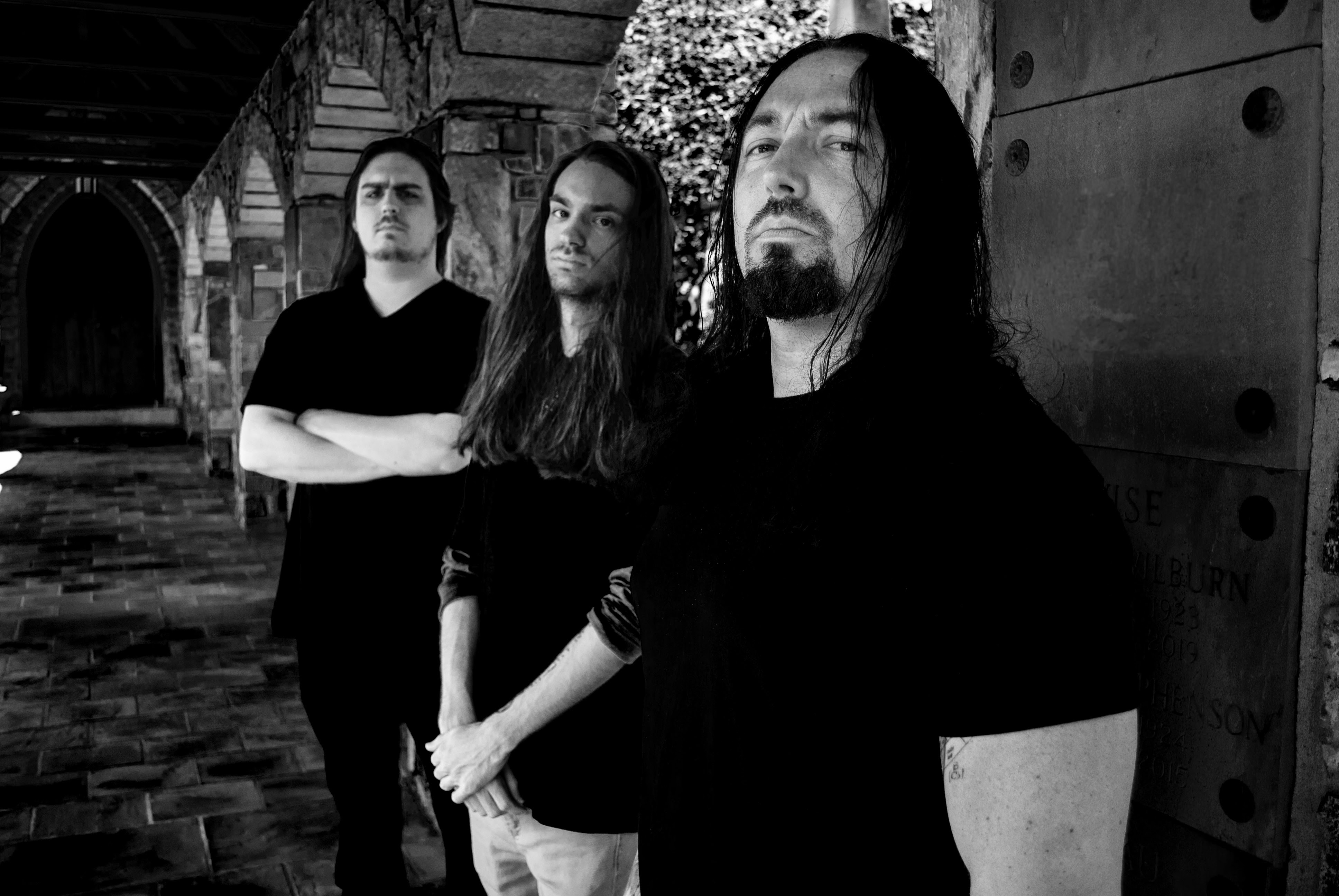 L-R: Alex Rush:Bass, Tommy Harrison: Drums, Brian Kingsland: Guitar/Vocals
Photo Credit: Kevin Nealey
The band is teasing fans with the debut single, "Exclusion Continuum". The track is dark, aggressive, and catches the overall feel of the forthcoming EP, which summons riffs molded around power rather than flash. No overthinking, just pure unadulterated metal.
"From a compositional standpoint, Imperishable's mission is to deliver material that is dark and aggressive, yet, memorable. 
In my opinion, we achieved that objective with Exclusion Continuum." 
says Kingsland.


Joined by Alex Rush (bass) and Tommy Harrison (drums), the trio is determined to deliver ferocious material while retaining memorable hooks. Grinding, yet, groovy this mindset allows the group to focus on what inspires them; head banging compositions.
Recommended for fans of Angelcorpse, Emperor, and Obituary,   Imperishable  is getting your attention with a swift kick in the teeth!


The release of their debut EP will be announced at later date.

For updates and news, follow the band on their  Facebook  and  Instagram .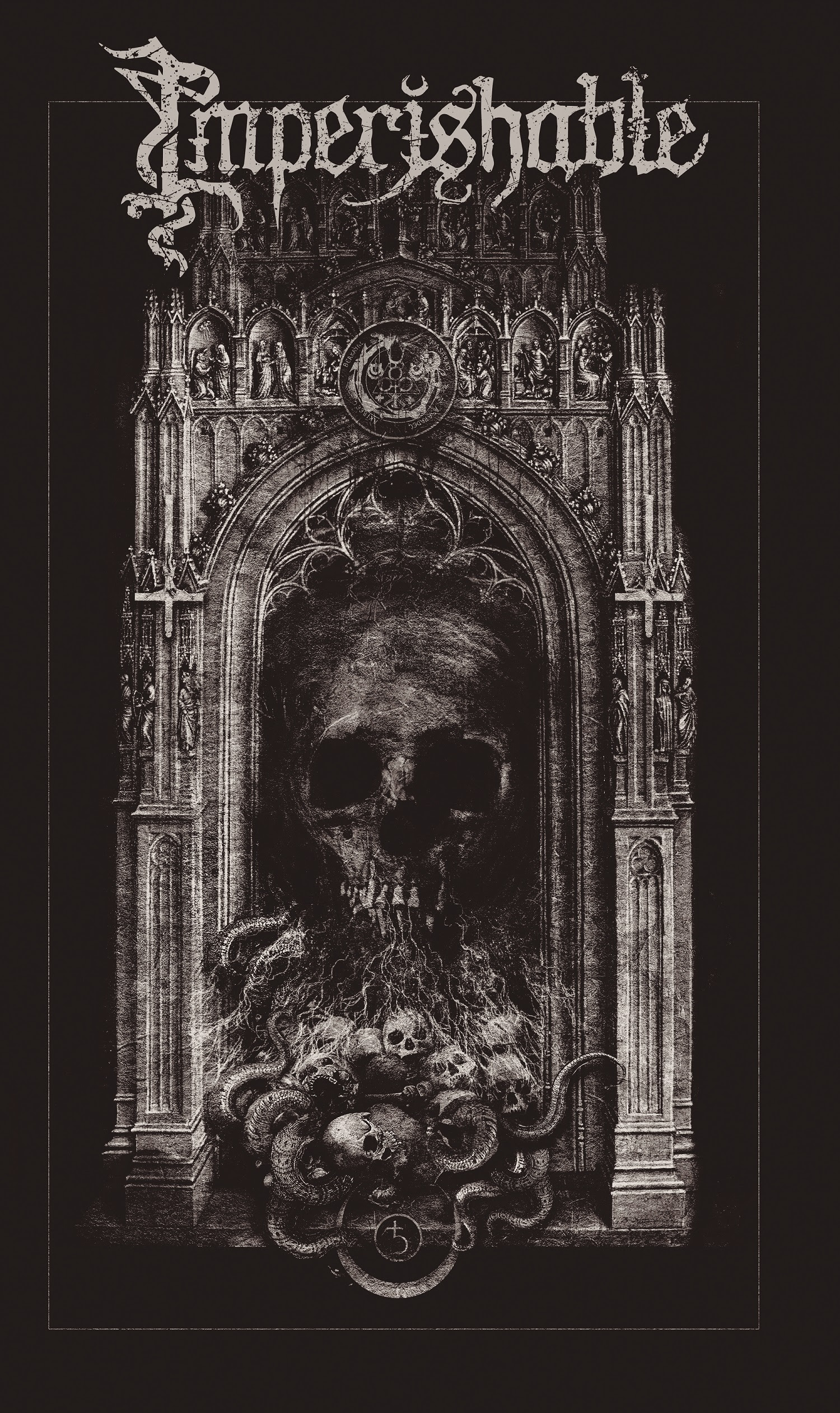 About:

Imperishable is an extreme metal side project created by Brian Kingsland (Nile/Enthean), who writes the majority of the music, plays guitar and takes up vocal duty, with contributions from bassist Alex Rush (Enthean), and the pummeling drums of Tommy Harrison.

From South Carolina, the band was started as an outlet for Kingsland's musical ideas that didn't necessarily fit with his other bands; the predominant influences are the darkness of black metal and the power of death metal; namely, Emperor, Angelcorpse, and Morbid Angel.

The writing process for the band varies between the songs, Kingsland is always writing, tracking ideas with a growing repertoire waiting to be refined. With accommodations for musical personalities and influences, the song takes shape, with Kingsland's lyrics adding the final touch. Lyrical themes are generally up to listener interpretation, but largely positive, confident and have some real-life application thrown in.

Conceived in late-2019, Imperishable will be releasing a four-track EP "Revelation In Purity" (date to be determined), which is produced and mixed by Kingsland. Mastered by Jamie King. There will likely be more music coming from the band in the future.