Extreme Avant Garde duo MORA PROKAZA will be releasing their third full-length, 'By Chance,' via Season of Mist on July 3! The up and coming experimental duo combine the ferocious sounds of black metal with the street vibes of trap, tinges of industrial, and out-of-the-box instrumentation, creating a sound that is wholly unique and groundbreaking that you must hear it for yourself to truly grasp the artistic genius behind the Belarusian outfit. The first single, 'Check It,' is available now along with an accompanying music video at THIS LOCATION . 

MORA PROKAZA comment on the release: "The album was created in new conditions, in contrast to previous works. I think the listener will hear it - the listener cannot be fooled. 'By Chance' was created in a new way, this is a great journey through personal growth, life changes, profit and loss. This is not a conceptual work, it is separate parts of the Black Soul. Well, the best way to understand music is to hear it. Enjoy your listening."

'By Chance' can be pre-ordered HERE .
The cover artwork and track-list for 'By Chance' can be found below.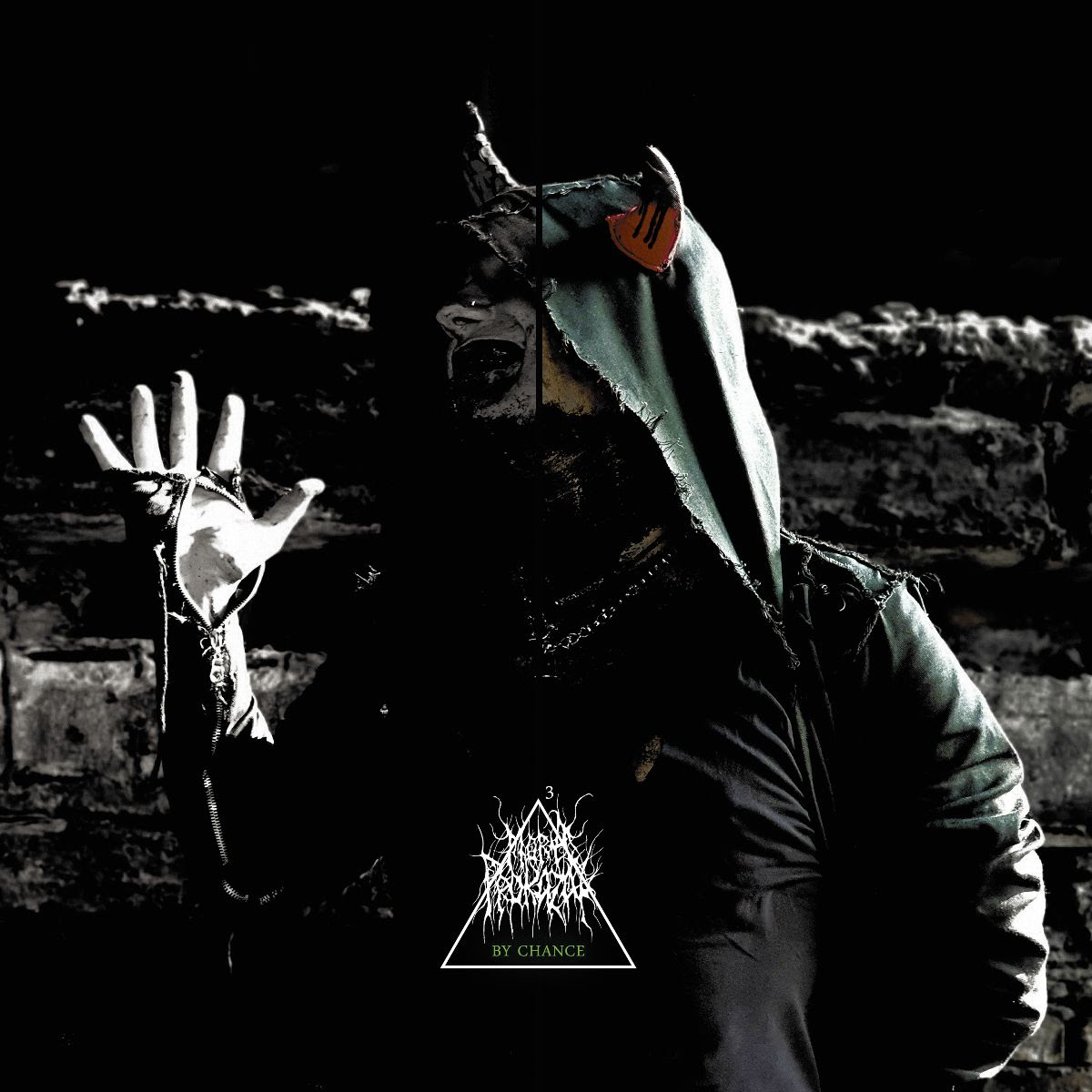 Track-list
1. WIMG (2:41)
2. Im Not Yours (3:39)
3. Check It (3:36) ( WATCH HERE )
4. Im A Human (2:41)
5. I See It This Way (6:08)
6. Madonna (3:19)
7. Be There (3:30)
8. Sorry Man (3:11)
9. Blacker Than Black (3:01)
Total playing time: 31:46
Welcome to the unnerving and anger driven world of MORA PROKAZA where madness reigns! Just like MORA PROKAZA, the upcoming new opus 'By Chance' cannot be contained nor be put in one single musical category. A mixture between Avant Garde Black Metal meets New School Trap, integrated with the Belarusian arts roots that lay so deep within.
The band with the cunning name MORA PROKAZA was formed back in 2013 by Farmakon (guitars, vocals) and Isvind (drums). Both musicians have a long-term experience of playing in many local Belarusian extreme metal bands. The material for the first release "Bringer of Plague" was quickly composed and released in early 2015 and with that, MORA PROKAZA shared Russian stages with bands such as HELL SPIRIT, SUSPERIA, DARKEND, CLAYMORDS, MORIBUND OBLIVION and many others. In the winter of 2015, the band even supported INQUISITION in St. Petersburg (RU).
Shortly after the release of their debut album, Isvind leaves MORA PROKAZA and furious drummer Hatestorm joins the band commencing the recording of new material. With the addition of Hatestorm, the band opened up for new opportunities and In May 2015 the musicians present a brand-new EP "My Awakening" shorty followed by a new full-length "Dark Universe" (2016).
In 2018 MORA PROKAZA completely changed their approach to composing and sound concept and with the release of the single 'Blacker than Black', the band reinvented themselves with great feedback from fans all around the world. The band set out for new musical horizons and started recording a brand-new full length after signing a deal with Season of Mist.
Take what you will from 'By Chance'. The underlying aggression in its purest form or perhaps the philosophical glance towards spiritual growth. In the end, WIMG?
Style: Extreme Avant Garde Metal
Studio/recording: Studio Mora Prokaza
Mix/Master: Shepelevich Andrei (Farmakon)
Line-up:
Farmakon - lyrics, composition, vocals
Hatestorm - drums
Cover artwork: by Mora Prokaza
Press-Kit: presskit.season-of-mist.com/ Mora_Prokaza
Pre-sales: redirect.season-of-mist.com/ MoraProkaza

Available formats:
CD
LP in various colours
Digital

For more on MORA PROKAZA, please visit their official FACEBOOK , INSTAGRAM , BANDCAMP , and  WEBSITE .


For more on SEASON OF MIST artists, visit our official  WEBSITE ,  FACEBOOK ,  IN STAGRAM ,  YOUTUBE , and  TWITTER .