Hand of Fate were formed in December 2014.
The band's lineup came together as if by fate, when the final two members were added to the initial three, as if driven by the Hand of Fate.
And it was these exact circumstances that inspired the band's name itself.
Mainly influenced by epic – symphonic rock and metal, they have a melodic Rock/ Metal sound, while respecting their needs and adjusting it to their desires. The band's main goal is to express themselves through each member's own character, style and inspiration.
Their first album was recently released and is available on itunes, Spotify, Google Play, Amazon and other digital platforms.
New prospects opened up for the band in 2019 with the addition of a new lead vocalist, and a drummer.
Album lineup:
Alexandra Anagnostopoulou: Vocals, lyrics
John Hatzidimos: Lead Guitar, programming
Tasos Gerasimou: Rhythm Guitar, backing vocals
Sotos Sofidis: Bass
Dimitris Kounatiadis: Drums  
Current lineup:
Elena Bella: Vocals
John Hatzidimos: Lead Guitar, programming
Tasos Gerasimou: Rhythm Guitar, backing vocals
Sotos Sofidis: Bass
Teo Koutsos: Drums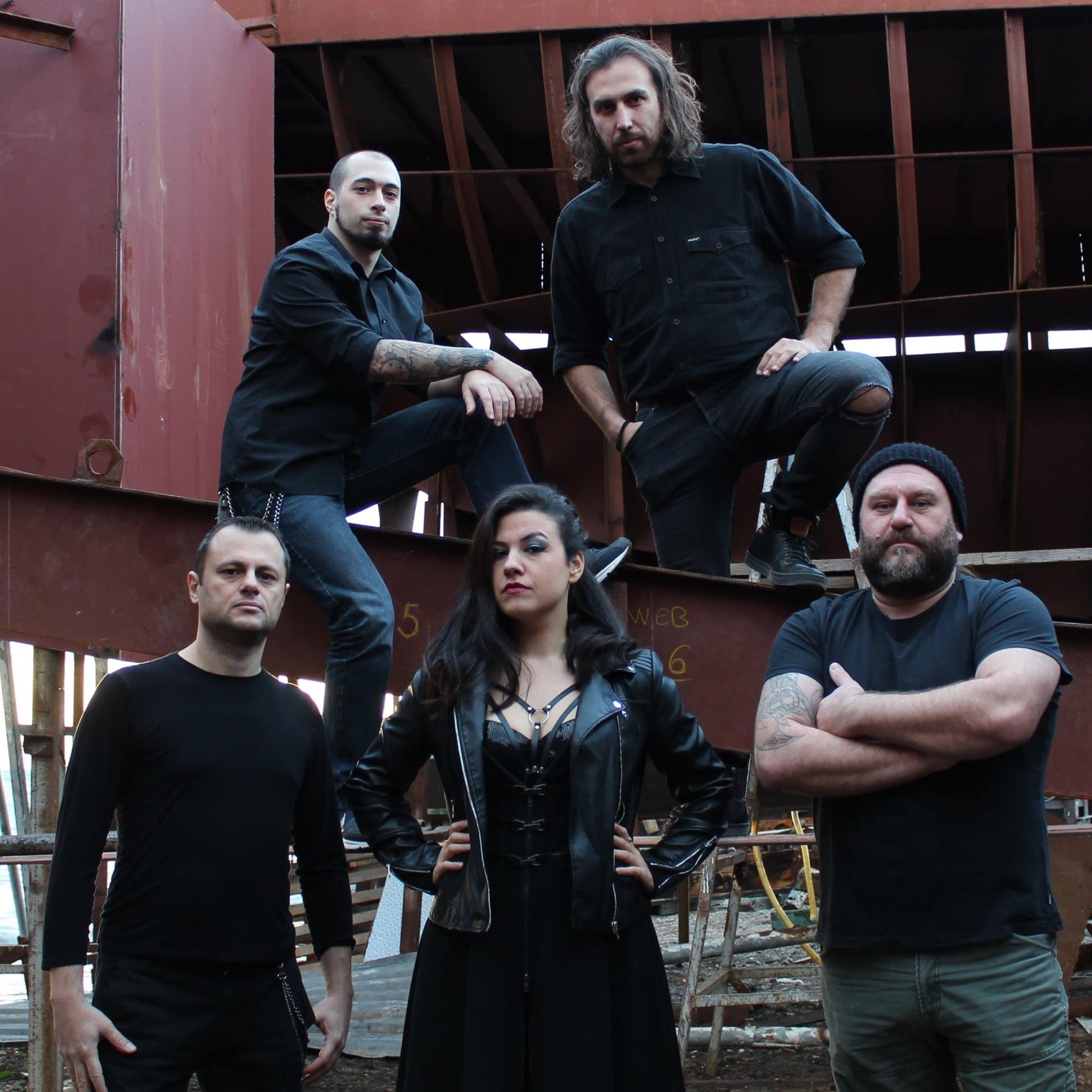 OFFICIAL LINKS
https://handoffate.bandcamp.com/
https://www.facebook.com/h.o.f.theband/ 
https://www.youtube.com/channel/UCjHZsdCuKbgrbPXjgLFjhrw?view_as=subscriber 
https://open.spotify.com/album/6r0kyutUu3420Df4bMZjAa