The debut full-length from Austin, Texas progressive rock/metal band RUNESCARRED is now streaming in its entirety. The Distant Infinite drops February 21 via TLG Entertainment, but you can hear the 10-track masterpiece of modern metal now at New Noise Magazine.
RUNESCARRED vocalist Ven Scott comments on The Distant Infinite, "This album plays to all of our influences, our strengths and even addresses challenges we put before ourselves as musicians. I couldn't be prouder of this effort. There is a story in the music; a self realizing journey that touches on the emotional gamut for myself, personally. I truly believe there is something for everyone here."
Pre-order the CD at
https://shop.bandwear.com/collections/runescarred-shop/products/rsc003
.
The band recently released the music video for "Poison Oasis." The video was filmed by Indignant Dog Films (DATE FROM HELL), an independent production company founded by RUNESCARRED vocalist Ven Scott, cinematographer Brandon Torres and producer/writer Tracee Beebe.
Check out "Poison Oasis" at
RUNESCARRED signed with TLG Entertainment for management and distribution after TLG heard rough mixes for The Distant Infinite. Says TLG CEO, Denny Sanders, "After hearing the early mixes the band had sent to us we knew they were a band that fit our brand of 'True Metal'."
The band will mark the highly anticipated release of The Distant Infinite with a show at Kick Butt Music & Booze in their hometown of Austin, Texas. For details on that show and other RUNESCARRED live dates, visit
this location
.  
Track list:
1) Hexit
2) Inviting Rivers
3) Minor Progressions
4) Swallow Your Tail
5) Legionem Eclipsem
6) Twisting Flesh
7) This Distant Infinite
8) Sorrow Is
9) Poison Oasis
10) Mammoth
BIO:
RUNESCARRED are a progressive metal and rock powerhouse who, since their inception on June 27, 2017, have made a tremendous name for themselves. Having released their critically acclaimed E.P., We Are, in conjunction with their single "Being God", the quintet has garnered global praise. Features in Metal Hammer, Loudwire, Decibel and Power Play are only a few examples of their worldwide notice.
With the release of The Distant Infinite drawing closer, RUNESCARRED are filling their heavy metal dance card. A powerhouse of a stage show, the band has already joined the stage with legends like Metal Church and Death Angel, as well as contemporary peers like Holy Grail. With their debut EP having been a veritable tour de force, the upcoming full length - and accompanying performances - is poised to entertain and earn more praise from fans and critics alike.
With deep roots throughout the underground, and a passion for the road that has rarely been matched, RUNESCARRED sit on the precipice of great things. Embracing the dark realities of humanity, RUNESCARRED's music continues to explore bleak fantasy worlds and the brokenness of the human condition. Fusing groove with bombast, riffs with sonic poetry and destructive growls with transcendent cleans, there is something mesmerizing and powerful about RUNESCARRED. Just as likely to pull you into the pit as they are to bow a head in self-reflection, it's hard not to be impressed by this Texas metal legion.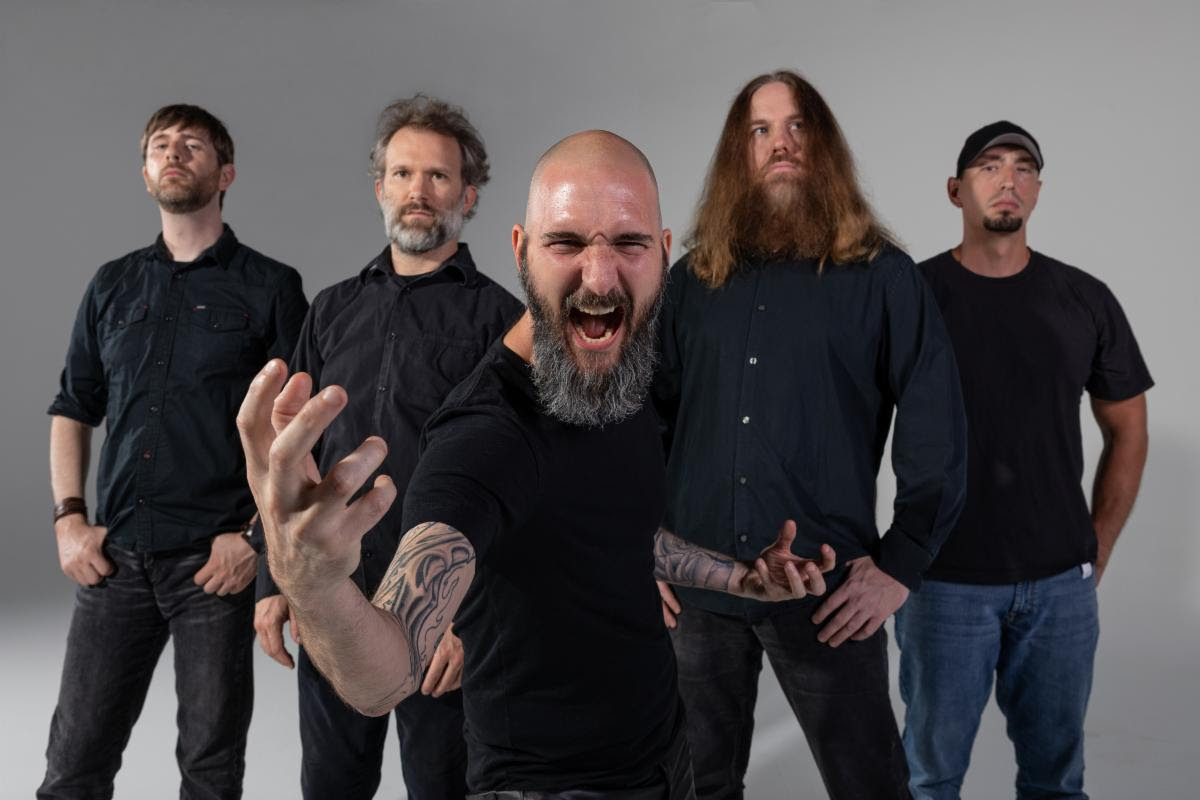 RUNESCARRED is:
Ven Scott - Vocals
Tim Driscoll - Lead Guitar
Payton Holekamp - Drums
Josh Robins - Bass
Skunk Manhattan - Lead Guitar
runescarred.com
facebook.com/runescarred
twitter.com/runescarredband
instagram.com/runescarred