For some people, he is a scam, for others a hero, some others say that he is a legend.
So, who is Richard Benson?
Richard Philip Henry John Benson, known as Richard Benson , also known the Italian Ozzy Osbourne , born 10 March 1955, Woking, England) is an Anglo-Italian guitarist based in Italy since 1965, who declare to be the fastest guitar player of the universe.
As a guitarist, he has been playing live music performances since the early '70s, when he used to play in legit progressive bands.
Then he disappeared until the '90s when he reinvented himself as trashy stereotyped of a metalhead!
In that period, Richard created a TV character of himself, he was the face of his own "rock" shows for years, and he also sold Italian shred tutorials on VHS .
The legend said that he attempted to commit suicide after doctors diagnosed him with arthritis, but Richard said that he was trying to escape from a robbery, so he had to jump off a bridge.
You can believe in the legend or not, but it is evident that he didn't work too much on improving his technique over the years.
But he didn't stop him from becoming famous, and who really cares about technique when you are are in front of a living hero?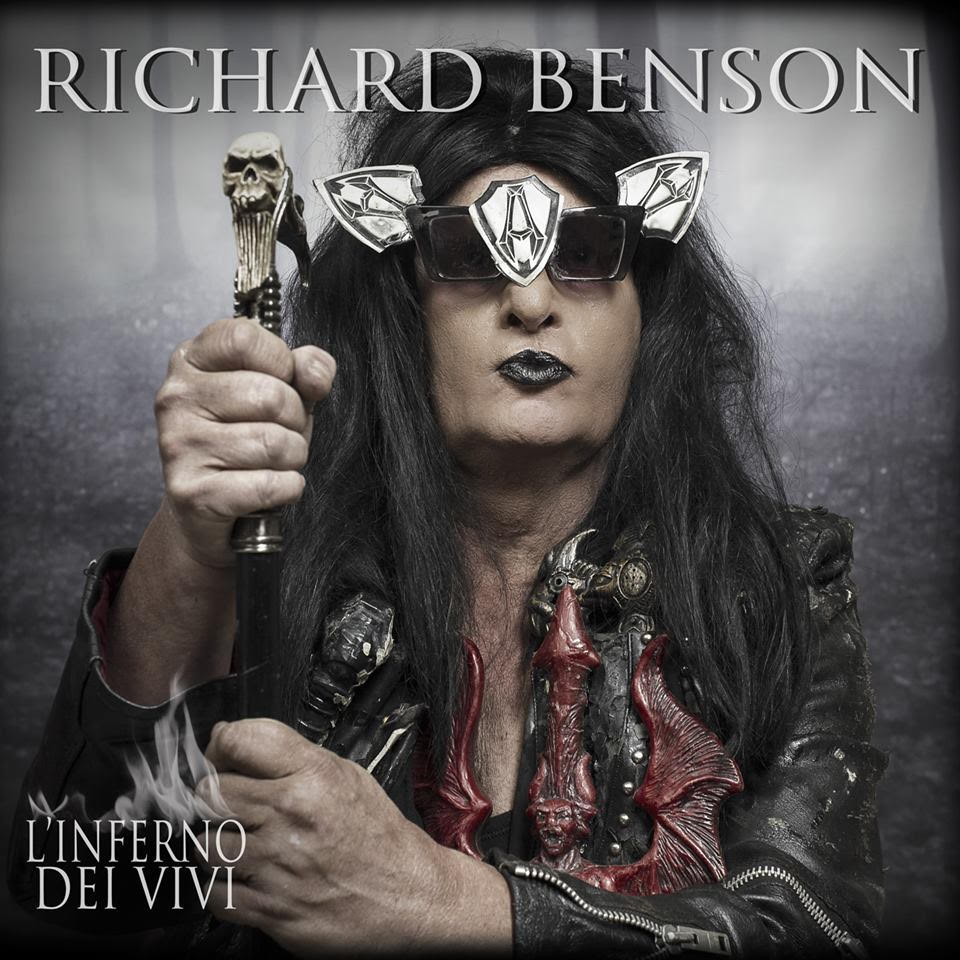 Video's title: Satanic Sacrifice
He has a lot of fans, especially in Italy, where he is considered a living metal legend from the most.
Anyway, seriously, he has arthritis, and that probably the reason why he has this unusual style of singing and playing the guitar.
Arthritis screwed up his hands, and that's why his performances because he could not play like he used to be able to anymore.
A few years ago, he came out with a video for Repubblica , a famous Italian newspaper, where he was asking his fans some money cause he was sick and needed money for a cure.
Since then, he's been touring venues and bars, and performing his cacophonic endeavors, in a unique shitty shredder gimmick style.
During his shows, people usually throw rotten vegetables and blunt objects against him while he plays on the stage.
Someone could consider that disrespectful, and we get it, but at the same time, his fans love him so much that they follow him everywhere. 
Over the years, he has accumulated so many followers, especially on the Internet, that he became a cult.
Recently, even the popular YouTuber SteveTerreberry released a video about Richard Benson, trying to explain this British-Italian phenomenon.
A God of Trash someone would say, but from a career perspective, we can say that he made it, and he is a realized musician - I mean, a least he makes a living from performing live music shows and has a lot of followers!
And they all love him!
And now that you know his story, how could not love Richard Benson?
We think that he is a total idol!
Written by Andrea, who is a drummer and a music lover. He co-founded LiveTrigger in 2012 to help other musicians book shows independently. Now he is an SEO professional and keeps going to shows and playing music for fun.