Famous rock bands that couldn't continue after one or more of their members died of drug abuse
Sex, drugs and rock 'n' roll have always been intertwined throughout the history of this music genre. The usage of recreational drugs in the music industry has widened over the last seven decades, so much so that the connection of these two goes a lot deeper than what meets the eye.
Musicians are well known to use addictive substances in order to intensify performances and trigger their creativity. Substances like heroin, cocaine, ecstasy, speed and marijuana have all been an integral part of musical moments. Unfortunately, some musicians got so addicted to these substances that they could never recover, and eventually their bands also died with them. Such has been the state of the world that many of these celebrities were even gambled upon in the celebrity death betting markets ! Let's tell you about a few such famous rock bands that couldn't continue after one or more of their members died because of drug abuse.
Nirvana
Kurt Cobain, the Nirvana frontman took his life after getting high on heroin. People wondered why someone at the top of their career would take a step like that, but Kurt had been suffering from bipolar disorder since a very long time. He witnessed his parents' divorce when he was young and suffered from various health issues. Many of the substances he tried during his younger days stayed with him.
He tried getting sober in 1992 and underwent a drug rehabilitation program, but the effects didn't last for very long. A few months later he barely made it past an overdose episode. He agreed to join a detox facility after another overdose couple of years later. However, he couldn't last in the Centre for very long and left sometime after arrival. A little later he passed away in his apartment, having shot himself in the head after consuming valium and heroin. Everyone agrees that Kurt indeed had one heck of a life and could've really made all worth it by somehow sorting thing s out.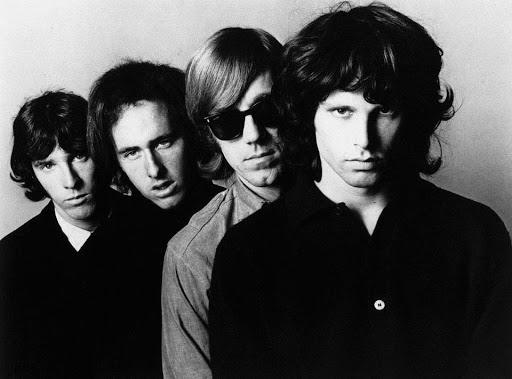 The Doors
The enigmatic lead vocalist of The Doors, Jim Morrison also succumbed to a heart attack caused due to heroin over dosage. He passed away in his Paris apartment in 1971. The surviving members of the band later said that they witnessed plenty of alcohol and drug abuse in his case. Many potential theories did the rounds around Morrison's death, but majority of them led to substance abuse. It was such a waste of the immense talent he had at a young age of 27. Regardless of the popular perception that young deaths in such cases are for the art's sake, looked at another way, they're actually the end of those artists' art.
Sex Pistols
In October 1978, John Simon Ritchie's (popularly known as Sid Vicious) Nancy Spungen died because of a stab wound in her abdomen. She was found lying in a pool of blood inside the bathroom of their hotel room. John was charged with murder, however, the case could never go to the trial period as the artist died of heroin over dosage in February 1979. He was hospitalised because of hepatitis caused by intravenous heroin usage, during the time of recording their only studio album. Celebrating the bail in his girlfriend's murder case, Sid acquired some heroin and passed away in his sleep due to overdosage.