Pearl Jam frontman Eddie Vedder has left for his European solo tour, and Chris Cornell's mother in law is claiming he will not be attending Cornell's Celebration of Life on Friday at the Hollywood Forever Cemetery. Vedder kicks off his tour on Saturday in Amsterdam, and the tour runs through the end of June.
Cornell's mother in law Toni Karayiannis criticized Vedder on Twitter for not attending the ceremony, and for a variety of other reasons. At first she did not say who she was talking about by name, but she later retweeted messages critical of Vedder, and tweeted about him singing "Daughter." Pearl Jam released a tribute photo entitled 'Chris' on their website a few days ago.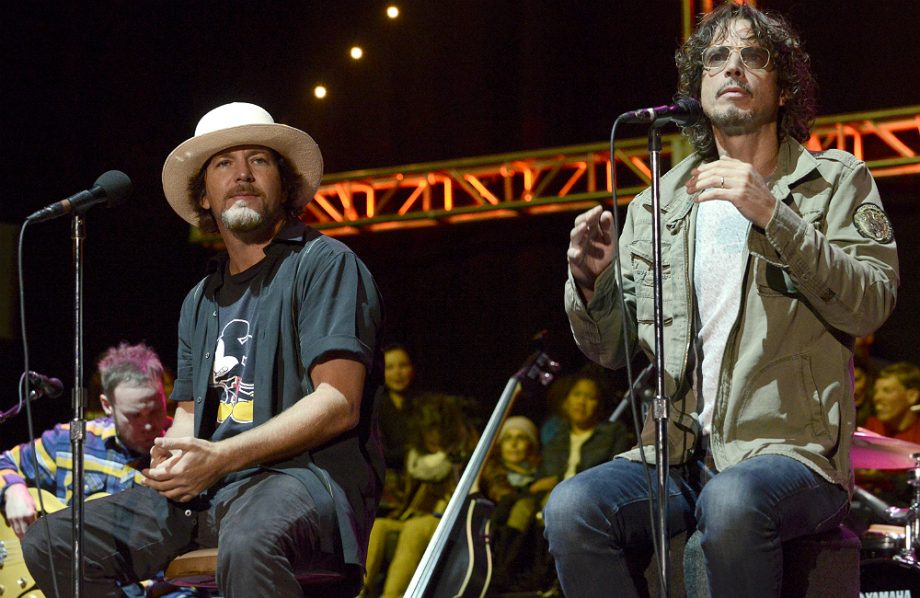 Everyone grieves in their own way, especially with a terrible tragedy like this. We have yet to hear from Vedder about how he is dealing with the loss of his friend of 27 years, so it is impossible for us to judge him or anyone involved in this situation. Our thoughts and prayers are with the Cornell family, Eddie Vedder, and all of Cornell's other friends and fans.