"Guitarist Stephen O'Malley conjures distorted chords, controlled by a bank of effects pedals; vocalist Attila Csihar…ritualistically intones invented syllables that echo monastic chants; experimental musician Oren Ambarchi extracts [hypnotic polyrhythms from his drumkit]…The pulsating wave from the heavily amplified gong reverberates through the corporate body of the audience, felt in physical vibration more than heard as sound. The musicians leave the stage, their abandoned instruments still expelling squalling sounds which gradually begin to dissipate. Listeners breathe out, perhaps open their eyes, raise their heads, shift their feet and awaken enough to clap and shout appreciation, before turning to friends or strangers, reaching for phrases and gestures, often in a vocabulary of ritual, mysticism and transcendence..."
-description of Gravetemple performance at Roadburn Festival, Tilburg - 18 April 2013. Owen Coggins, 'The Invocation at Tilburg: Mysticism, Implicit Religion and Gravetemple's Drone Metal' Implicit Religion 18.2 (2015), p.209-10.

Imploding, abstracting, and distorting the concepts of ceremony, volume, and density since 2006, surrealist, esoteric, and experimental rock band Gravetemple (Oren Ambarchi, Stephen O'Malley and Attila Csihar) return with a new album, Impassable Fears, recorded at Orgone with Jamie Gomez and following the invocation described above in the Netherlands. The album shall be released on June 2nd via Svart Records.

On Impassable Fears, Gravetemple have refined and diversified their nuanced form of all-consuming, abstract death metal-inspired heaviness. The essence of their otherworldly vocal exhortations, the maelstrom of frenetic beats and heavy guitar sounds are ever-present, as is the sheer power of their delivery. Yet Impassable Fears is far from unrelenting; there's shifting dynamics, revealing an abundance of unexplored sonic detail, across all intersections, deftly balancing minimalist and maximalist sounds with finesse.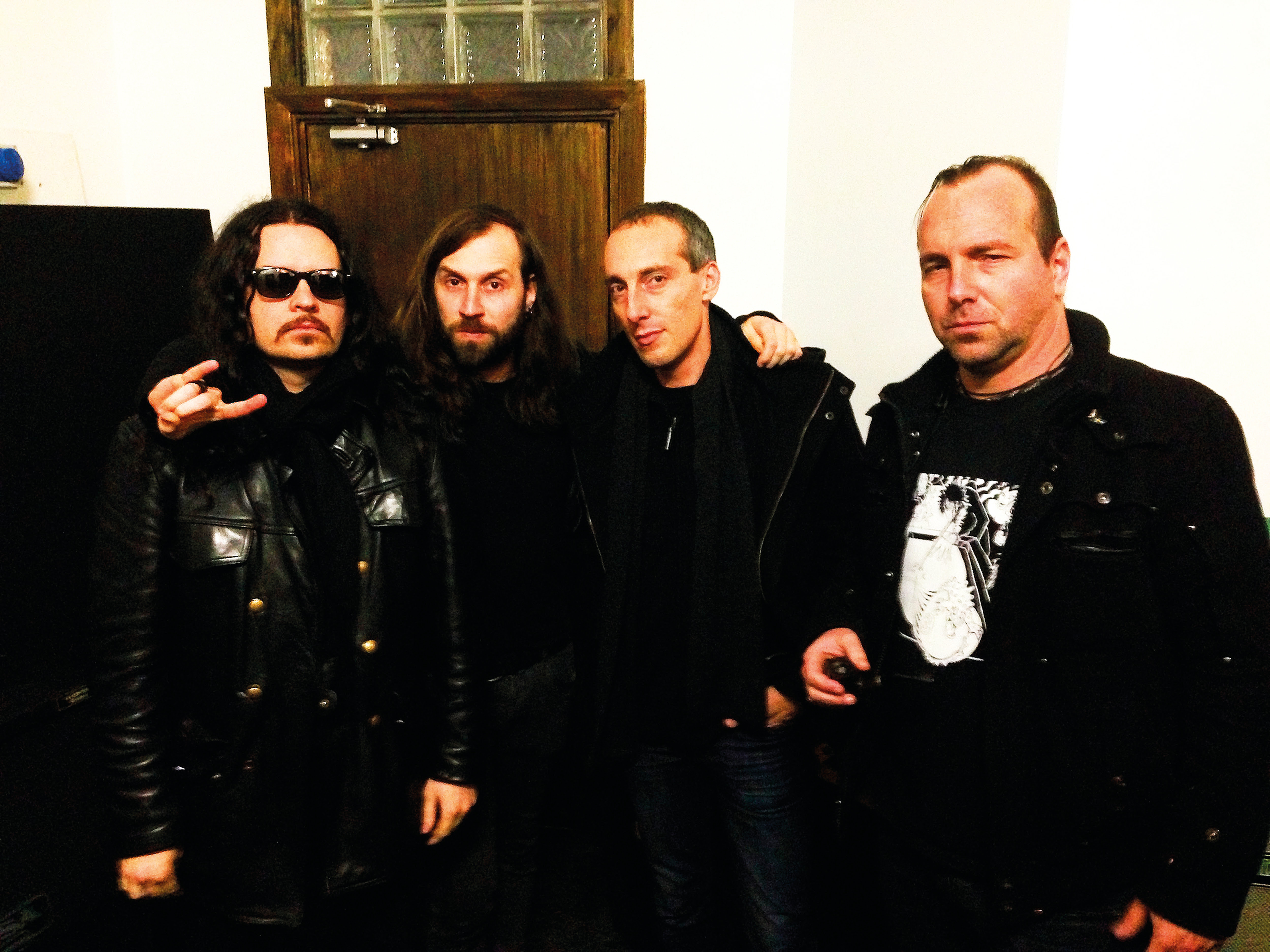 The spiritual, existential and metaphysical are also key concerns for Gravetemple to explore sonically. Vocalist Attila, who hails from Budapest, expands on these intentions: "The aim is to break boundaries and to find new horizons via the challenging of our own concepts of existence via the channels of musical trance. To me, it is like a contemporary way of Shamanism. The Shaman in our ancient Hungarian tradition is a person who can see both the material and spiritual worlds and himself or herself is the bridge or the channel between. The connection to our deepest inner self is very primal and, in a way, sometimes infantile. We humans have encoded instinct to survive which ends up in the 'Impassable fear' of Death. We challenge that primal fear by expecting whatever comes in our way on our musical journey. It's about accepting whatever that each moment brings… Gravetemple is very special because here we are seeking trance while playing and recording music together. Almost like a spiritual experience."

Gravetemple's latest incantation, Impassable Fears, is a recording of such manifestations, continuing chief concerns laid forth since their inception: ceremony, volume, density. First track to be revealed shortly. Cover art, by Denis Forkas Kostromitin, and tracklisting are as follows: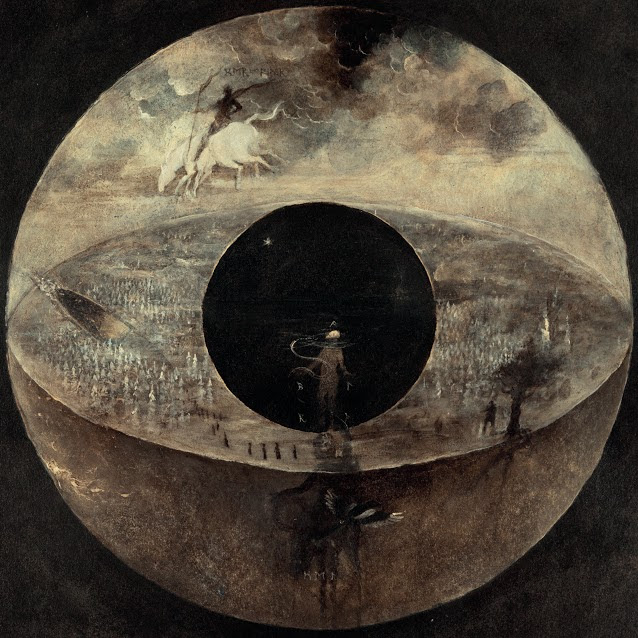 Tracklisting for Gravetemple's Impassable Fears
1. A Szarka (The Magpie)
2. Elavult Foldbolygo (World Out of Date)
3. A Karma karmai (Karmas claws)
4. Domino
5. Athatolhatatlan Felelmek (Impassable Fears)
6. Az Orok Vegtelen Uresseg (Eternal Endless Void)
Gravetemple was originally formed in the summer of 2006 as a unit for the musicians to tour Israel. However, shortly before the dates, the second Lebanon War broke out and was in action. Despite this, the performances went ahead, as Attila put it at the time, "We will bring the war onto the stage." The ensuing aural conflict yielded a live recording which would became their first work, The Holy Down, released on Southern Lord in 2007. Expanding their lineup the following year, the trio were joined by Australian metal drummer Matt "Skitz" Sanders (Damaged, Sadistik Exekution, Funeral Moon, and Noir Macabre among many others) for a short European tour, culminating in a headlining performance at Supersonic Festival in Birmingham, and late 2009, the original trio reconvened again for a special one-off concert at London's Institute of Contemporary Arts. The band started tracking what became their new album, Impassable Fears, during their 2013 UK tour.
www.svartrecords.com
www.facebook.com/svartrecords
www.youtube.com/svartrecords
www.twitter.com/svartrecords