REIGN OF GLORY - ALL WILL BOW - Reviewed By Metal Digest ! Check it out here at this link: https://metal-digest.com/2022/08/18/reign-of-glory-all-will-bow/
People take a break from the musical industry for lots of reasons from with families, financial security and burn out being amongst some of the most common. Robyn Kyle Basauri, known for his work with Red Sea and Die Happy is back in the saddle after some time away with a new project Reign of Glory who deliver a range of melodic/power metal band with their debut album 'All Will Bow'.
                Reign of Glory isn't all about Basauri, alongside the vocalist is colossal bassist Roger Dale Martin from Die Happy and Vengeance Rising alongside the drums of Jim Chaffin of The Crucified fame with the guitarist slot filled by Nick Layton from FireWolfe. This means that the calibre of musicianship is really high and 'All Will Bow' is a demonstration of what this band is all about. Yet, this isn't just run of the mill standard power metal in the European way; instead, 'All Will Bow' drives forward with that American power metal style where tracks such as 'Forever and Ever', 'Samson's Kryptonite' and 'Writing on the Wall' have all the appeal of Riot V, Savatage and Armored Saint whilst also beating its chest to the power of Manowar.
                What Reign of Glory deliver with 'All Will Bow' is something which kicks ass. There isn't anything that hasn't been done before, but who cares? This is a great album of melodic/power metal that hits the spot and provides a fantastic bedrock for this band to build from. - Metal Digest

Release Date: AUGUST 12, 2022
FFO: ARMORED SAINT, RIOT, SAVATAGE
Location: NASHVILLE, TN
REIGN OF GLORY is the brand-new metal band featuring the return of Robyn Kyle Basauri (Red Sea, Die Happy, Joshua) on vocals after a long hiatus from his musical career. In addition, we see the return of Roger Dale Martin (Vengeance Rising, Once Dead, Die Happy, Triple Ace Band) the monster on the bass, also the amazing Nick Layton (FireWolfe, Q5) crushing it on guitar and the one and only Jim Chaffin (The Crucified, Deliverance, The Blamed) pounding away on those drums.
The band's debut album "All Will Bow" features stunning new artwork with a beautiful cover illustration by David Edgar, and an elaborate cover design and layout by Scott Waters. The debut single "Welcome to Reality" was released in June to rave reviews, and with this full release announcement today we are also excited to launch the bands brand new second single entitled "Forever and Ever".
Check out these videos!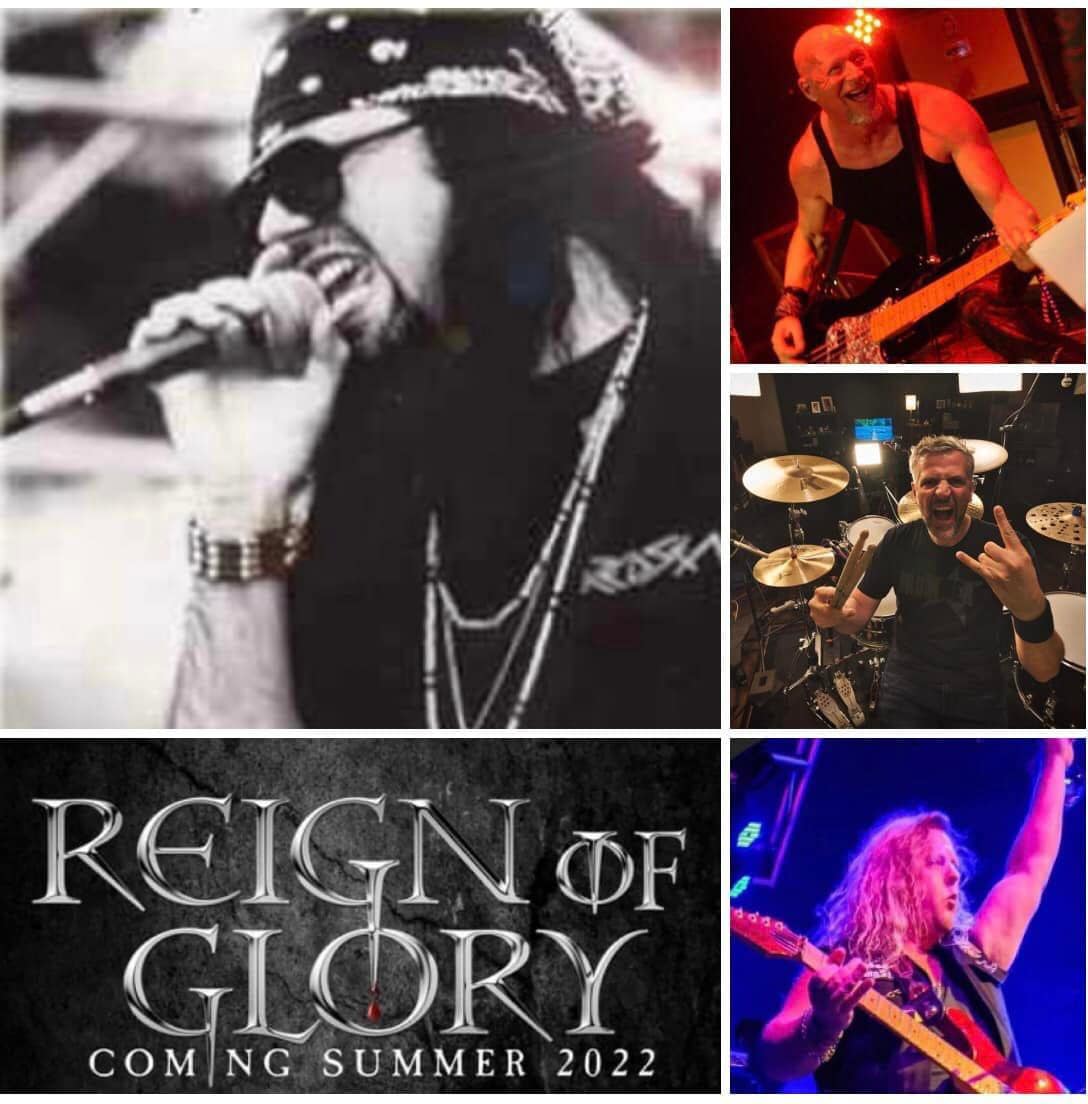 Follow the band at these links:
https://www.facebook.com/ReignofGlory777