Metallica made a whole lot of fans very happy earlier this week when they announced S&M2 , a 20th anniversary celebration of their S&M show in 1999 with The San Francisco Symphony set to take place on September 6th at the newly constructed, 18,000-seat Chase Center in San Francisco's Mission Bay.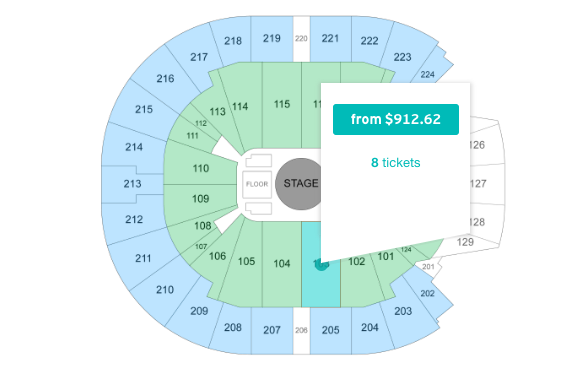 Mere days later, Metallica have made their fans equally as upset, although at no fault of their own: tickets were snatched up so fast by ticket bots that even members of the band's Metallica Legacy and Fifth Member fan clubs weren't able to get any during the special pre-sales set aside for them.
Within seconds of tickets going on sale StubHub already had listings posted for hundreds and even thousands of dollars, prompting an outcry from Metallica fans on Twitter. While some fans were able to obtain tickets, the sheer volume that weren't — and the subsequent astronomically priced StubHub listings — suggest that ticket bots are to blame. Indeed, StubHub currently has upper deck tickets priced in the $200-$300 range, with tickets in the 100 sections (lower bowl) going for between $400 and $1,000; check out those listings here . You can have a look at some of the Twitter posts from angry fans below.
Metallica, of course, shouldn't be held liable here; it's Ticketmaster and StubHub that need to step the fuck up and counter the massive ticket bot problem they are currently enabling.
The general public on-sale for S&M2 launches this Friday, March 22nd, at 10am local time. Hopefully folks will have better luck then, although I've got a feeling ticket bots will still be just as big of a nuisance. Via MetalSucks