Joined with me on the show is King Fowley, the lead singer from Deceased and Mike Bossier from Snipers Of Babel, who engineered the recording of Deceased latest album in his studio. We talk about all kinds of stuff from the Deceased records and October 31 records, cover songs, compilations, the scene throughout the years and some crazy off the wall stories about all kinds of shit. King and Mike both talk about what a cool dude Dave "Scarface" Castillo was and they tell some stories about him as well. This episode features new music from Deceased, Okkultist, Crematory Stench, Vanquisher, Symphony Of Horror, an more!
Track List
1 - Metal Church - Metal Church
2 - The Zach Moonshine Intro: Death is just the beginning... Shouts to the sponsors, chatters and Listeners.
3 - The Thirteen Frightened Souls, Elly's Dementia, Doomed by the Living Dead (Mercyful Fate cover) - Deceased
4 - I am the Beast - OKKULTIST
5 - Grotesque Deformities - Crematory Stench
6 - Priests of Set - Vanquisher
7 - Gekommende Aus Abaddon - Symphony Of Horror
8 - The House Where Evil Dwells, October 31 - October 31
9 - Deceased Interview featuring The Thirteen Frightened Souls, To Serve The Insane
10 - 66'Fucking'6 - Onslaught
11 - Skullkrusher (live) - Overkill
12 - Moment Of Truth - Damageplan
13 - Damage Is Done - Black Label Society
14 - The Abyss of My Subconscious - Jason Aaron Wood
15 - Howls Of Iniquity - Necrotion
16 - Night Of The Demon - The Flesh Hammers
17 - Moonshine Bullshitting On Air: Announcement of the Battle Of The Bands winners "Under The Bed"!
18 - Rage Hate Fate - Under The Bed
Listen to the full show below:
Listen to the interview below:
Support the band Deceased on Bandcamp!
Photo - RIP Dave "Scarface" Castillo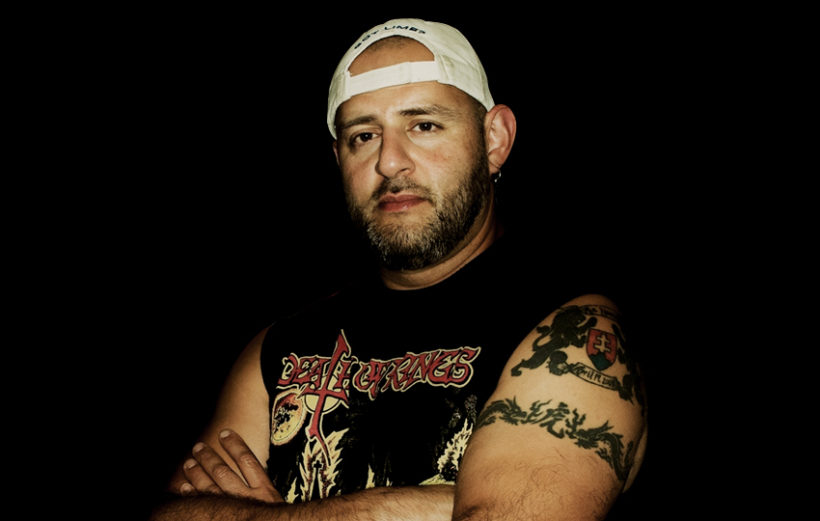 By now, DECEASED need no introduction. One of the longest-running American death metal bands, since 1985, DECEASED have been there for it all: death metal's genesis, its creative peak, its commercial peak and subsequent sink into trendiness, the eventual fallout and "un-trendiness," its rebirth at the hands of a new generation, and on and on. There they have stood, simply and 100% always DECEASED, not caring what year it is or what is hip - simply, always, DEATH METAL FROM THE GRAVE!
And across their sizable-yet-succinct discography, at their heart, DECEASED have always been a great HEAVY METAL band. They proved it with 1997's landmark Fearless Undead Machines and continued to prove it with every album thereafter, with 2011's Surreal Overdose showing that even this many years on, their pistons are pumping harder and more creatively than ever.
Photo - King Fowley Live!
Ghostly White is DECEASED's first album since then, and it's massively anticipated to say the very least. And as expected, this is the sound of DECEASED at their finest and most fiery: truly EPIC, narrative songwriting led, as always, by the incomparable creepshow lyricism of founding vocalist King Fowley. Totaling eight songs in a twisting 'n' turning 55 minutes, Ghostly White takes the listener on a breathless yet dynamic ride through the darkest corners of the band's trademark Death Metal From The Grave, with the dual-axe majesty of longtime guitarist Mike Smith and Shane Fuegal (who's been his foil since 2006) taking these songs into almost anthem status. In fact, the urgency and passion with which DECEASED play here is startling to behold; most bands even a fraction of their age rarely exhibit this much intensity nor finesse. Of course, throughout, this is simply what they do, because Ghostly White is simply and 100% DECEASED.
Some bands rest on their laurels, and other bands merely rest. DECEASED may have been away from the album game for some seven years now, but with Ghostly White, they more than prove that they haven't been sleeping: wide-eyed and wild, they're at the top of their game!
Check out Mike Bossier's band Snipers Of Babel!
6.5 part band called Snipers Of Babel.
Vocalists: Layla Singer, Jeremy Dyer, and Tommy Mott
Guitar: Mike Bossier
Bass: Chris Hicks
Drums: (on tracks) Kevin Talley
Drummer (Live): Mike Lumer
Everything is recorded, mixed, and mastered by Mike Bossier at Oblivion Studios.
Photo - Mike Bossier in the studio!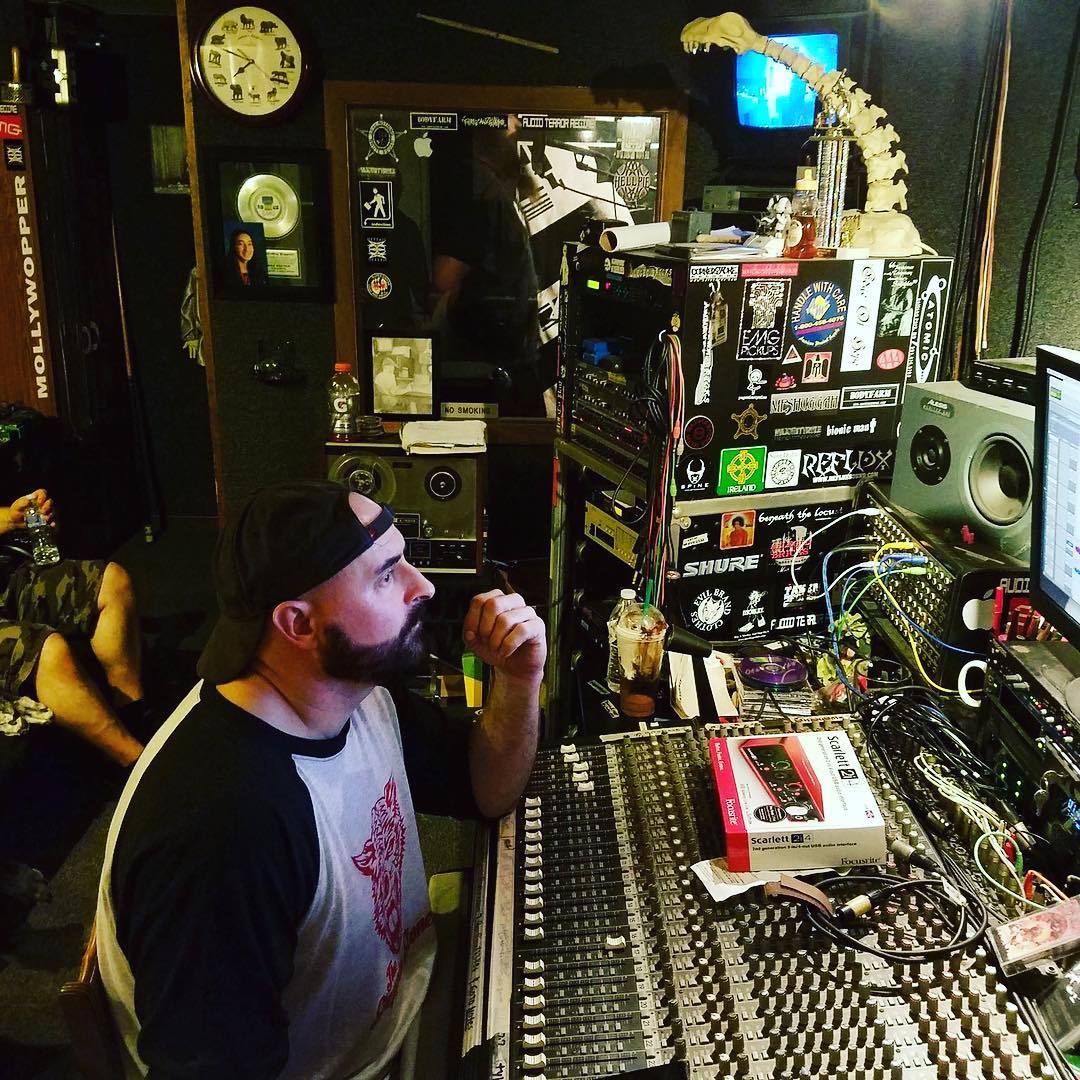 Big shout out to Inhuman Atrocities for sending me this T Shirt and CD!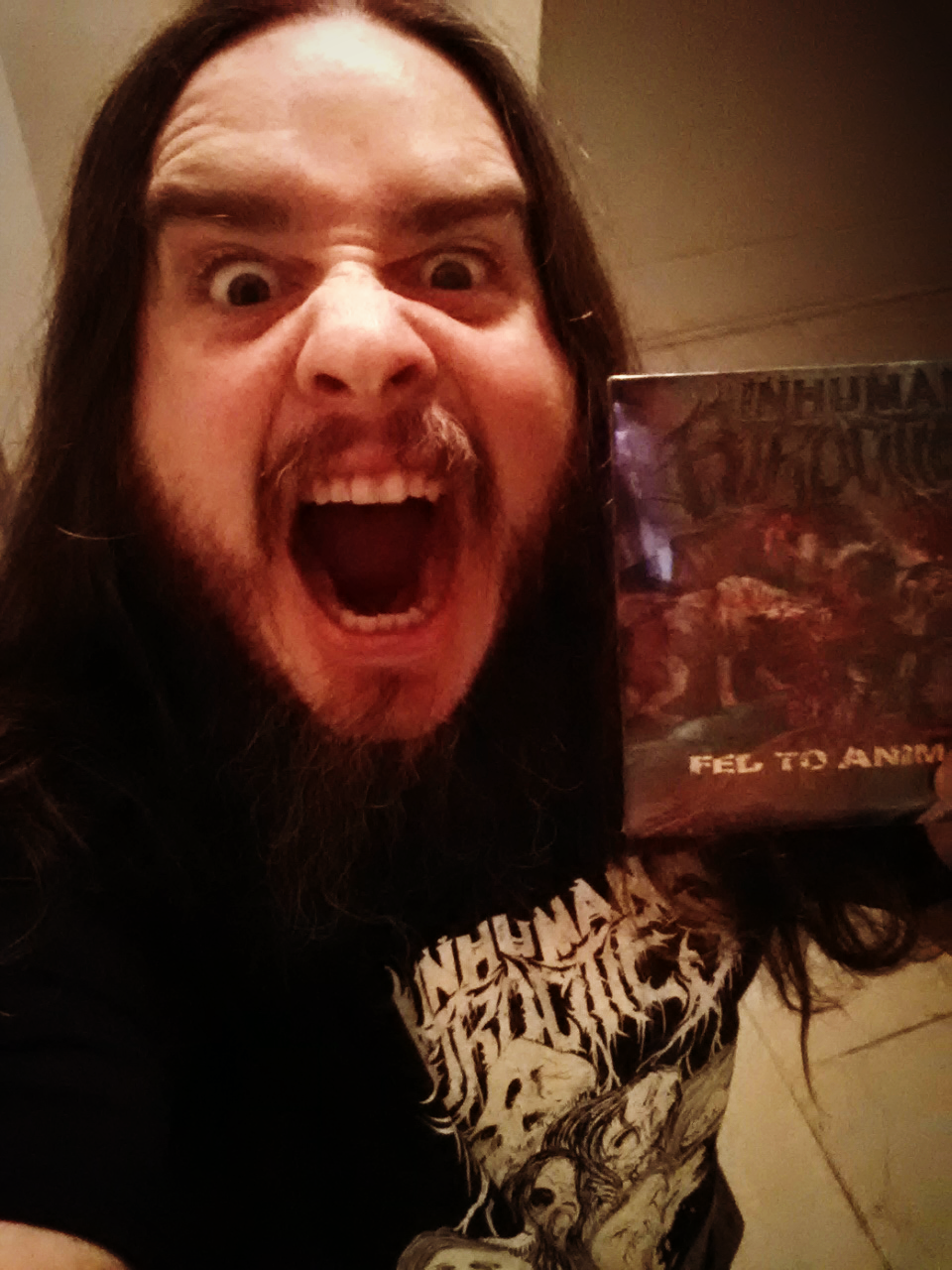 Check out Inhuman Atrocities on Bandcamp and support!