Prepare For Slaughter: 30 Years of NECRONOMICON New Album In 2019 + First Montreal Show In 2 Years
For the last 30 years, Rob 'The Witch' and Necronomicon have been conspiring to bring essential death metal to Canada and the world, with none surviving the pure devilish onslaught that these pioneers embody. Playing over 1000 intense gigs since their conception in 1988 around the world including the longest continuous Canadian tour on record (27 dates) they have firmly planted their boots in metal history.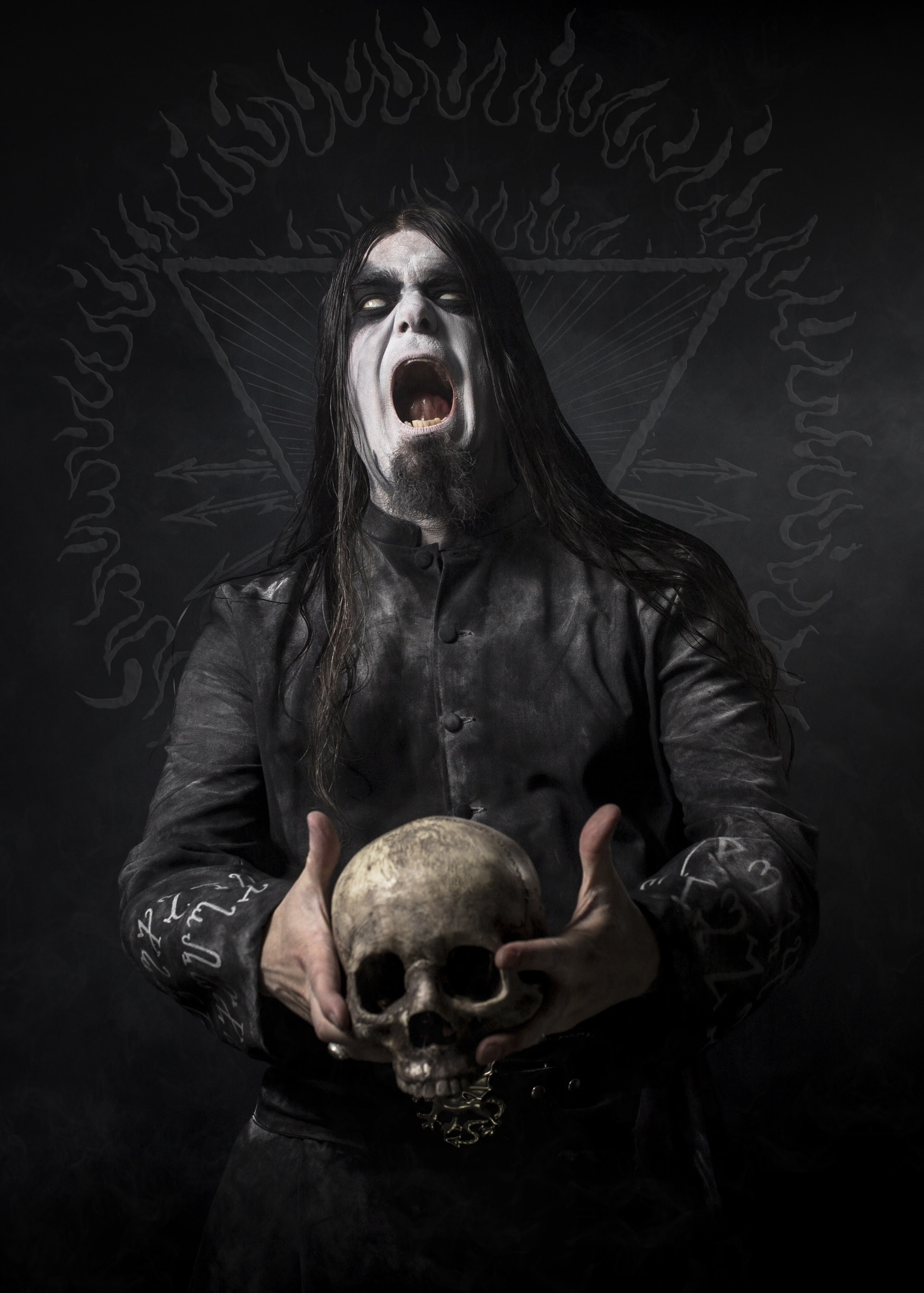 Necronomicon is one of the most well known names in the death metal scene with an exclusive death metal sound complemented with angelic voices, narration and of course destructive guitar riffs and unforgiving drumming that fuel the violent mosh pits that converge without fail at the feet of this formidable act.
The uncomfortable silence that has been echoing from the Necronomicon camp now comes to a halt as the Eternal Trio emerge to once again slaughter death metal fans in the form of the first home town ritual in 2 years in Montreal, QC and a yet to be titled new album in the works for 2019.
For those in the Montreal area, descend into the beastial pit of chaos with Necronomicon at Foufounes Electriques alongside Augury, Démence and Hidden Pride on Friday 16th of November 2018. Event Link
Music Video - Crown of Thorns - Watch here.
Album Stream - Advent of The Human God (Season of Mist) - Listen here.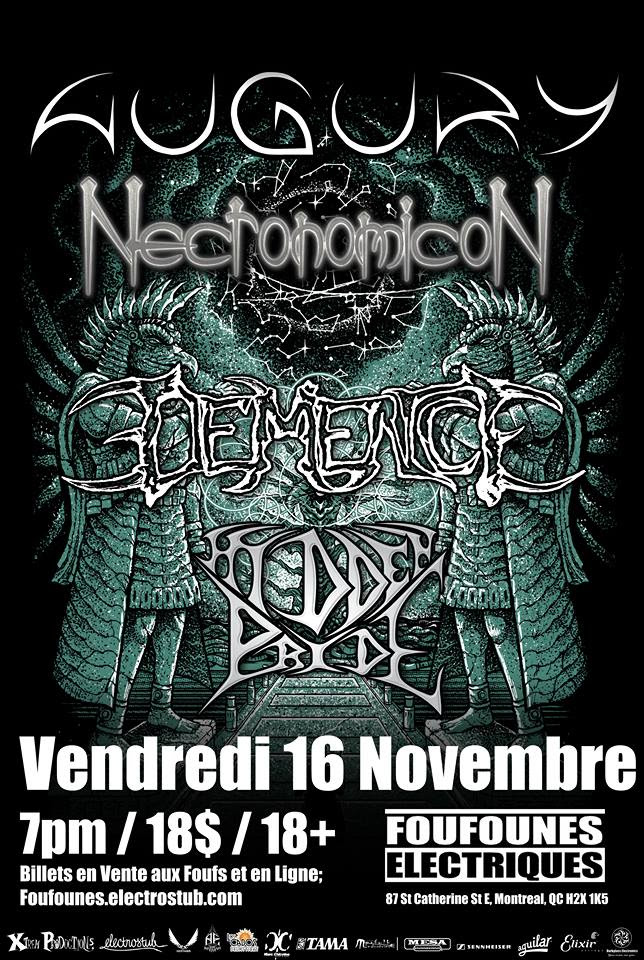 BIO:
Destroying crowds since the 80s, Necronomicon originally comes from the deep northern part of the Canadian province of Quebec, called the "Fjord of Saguenay". The band later relocated in the city on Montreal, now well known for the quality of is metal scene, to ensure a more prosperous future for the band, something that would've been impossible in their remote Nordic home region.
Since the beginning, the band always blended ambiances with extreme metal, along with atmospheric passages using narration and angelic female voices, exotic instruments and various orchestrations. Although each 7 releases have their own theme, it is also part of the grand concept of the band itself.
Their hard work and renowned growth brought them to share the stage and tour with several well established bands such as Cradle of Filth, Dimmu Borgir, Behemoth, Morbid Angel, to name a few, as well as invitations to well renowned festivals such as Inferno (Norway), Heavy MTL (Canada), Ragnarok (Germany), Barge to Hell and more. Stopping at nothing, the Eternal Trio led by the Dark One, Rob "The Witch", is now working with the well-established record label Season of Mist.
For more info:
https://www.facebook.com/NecronomiconMetal
https://twitter.com/necronomicon_ca
https://www.instagram.com/necronomicon_ca