The month of August was pretty insane, with all kinds of drama and madness surrounding the MDR camp! After the firing of DJ MetalGod aka Eric Sadorf over hate speech on his social media platforms and the severing of ties between MDR and Bluntface Records owner Haniel Adhar and of course the epic miscommunication during the interview with Lelahell , one would think we might have been having a bad month!
August was anything but a bad month, statistically it was one of the best months we have had so far this year at MDR! With a bunch of great interviews with bands like The Projectionist , Prezir and I Am The Law that happened! We also launched a new Battle Of The Bands championship that has now gone viral!
We also welcomed some new members to the MDR Fam, new DJ's and a few new record labels and PR have been added to our roster! So exactly how well did we do? Check out the stats below and let us know what you think in the comments!
148,299 fucking page views on our website!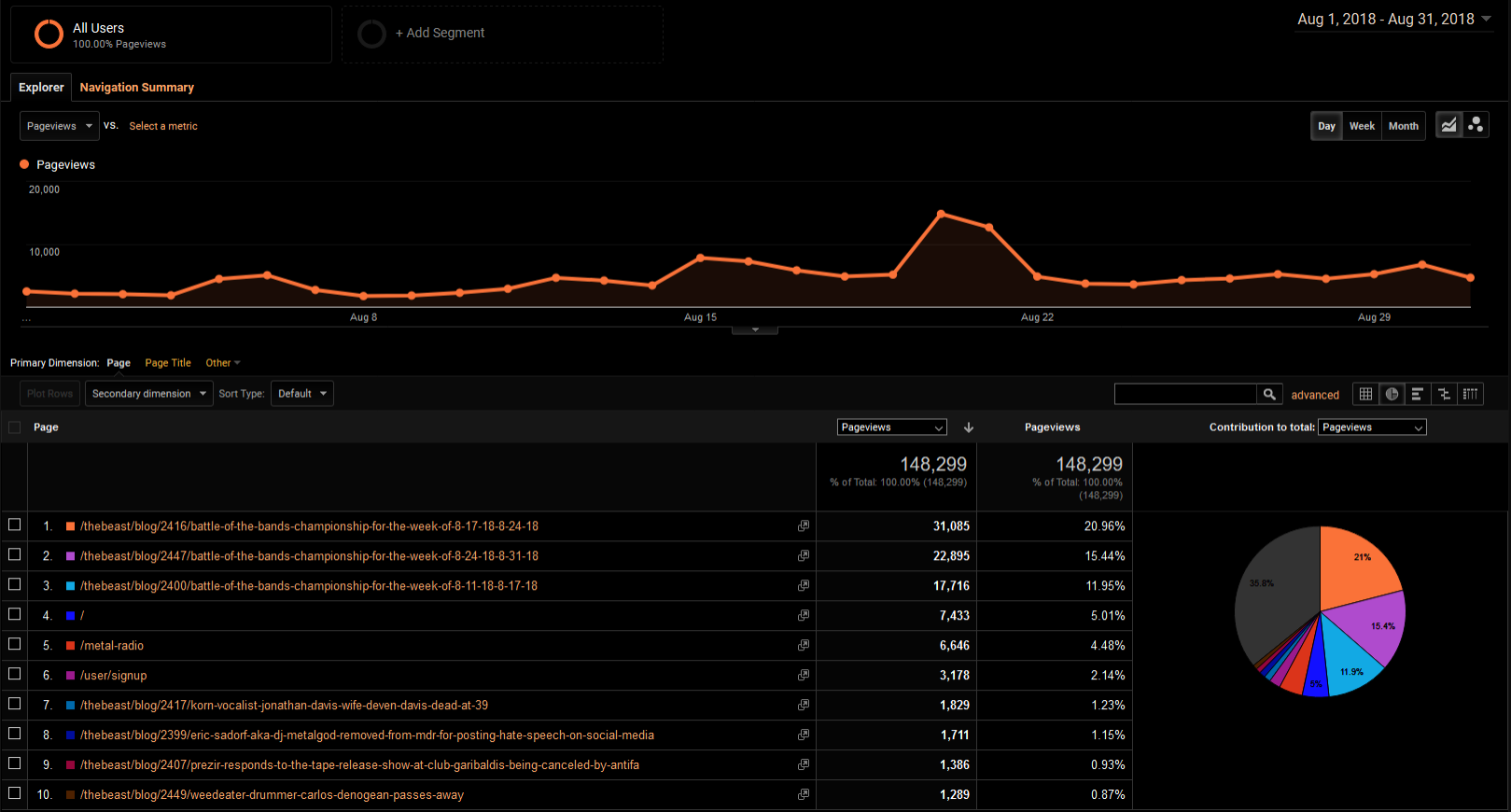 On our Centovacast we had 21,764 metal heads tune in 104,514 times from 167 different countries!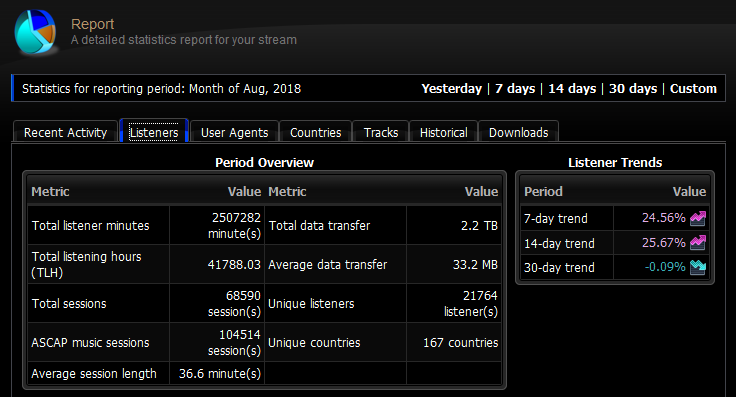 Top ten countries by listeners!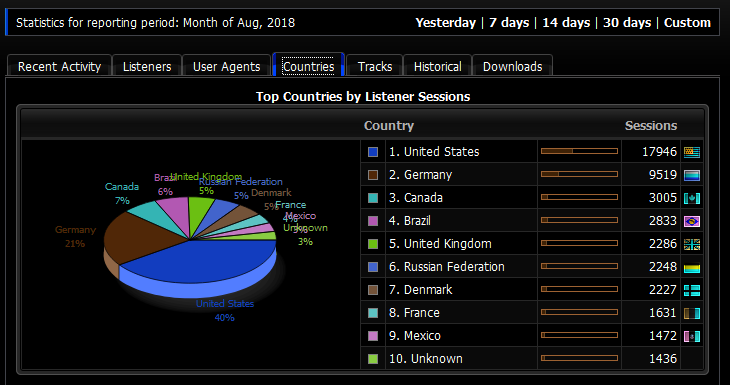 Big shout out to all the people that make this possible, The Devastation Crew!