MIDNIGHT FRACTURE - The Silence - Reviewed by ODYMETAL ! Check it out here at this link: https://odymetal.blogspot.com/2023/08/midnight-fracture-silence.html
 MIDNIGHT FRACTURE, American group, from the city of Mobile in Alabama, formed in August 2022, is originally a solo project by singer Leon Craft who will push out some powerful growls but will mainly be in clean singing close to the lineage of Magnus Klavborn, ex ENGEL and Jürgen Plangger from A LIFE DIVIDED.
Quickly joined by guitarist Brandon Rodgers and bassist Joseph Carter interested in the project, the group was completed by drummer Dallas Todd and guitarist Kevin Joslin.
Here is their first EP entitled "The Silence" announced in a Metalcore / Nu Metal register. But after listening to the 4 titles proposed, and a rather pronounced influence of the groups ENGEL and A LIFE DIVIDED, I would rather say Modern Metal which did not hesitate to draw and be inspired by taking the best of styles like Nu Metal, Metalcore, Alternative, Indus/Electro and Melodic Death by making the whole relatively catchy, powerful and balanced, while being melodic with a touch of lightness.
MIDNIGHT FRACTURE achieves a beautiful fusion, between ENGEL and A LIFE DIVIDED, rather successful while giving a breath of youth and modernity without lacking interest. This whets our appetite for a sequel which, we hope, will not be long in coming. A group to discover and follow…
MONKEYMETAL aka Troll / ODYMETAL / on 03.08.2023. ODYMETAL
Release Date: July 21st
FFO: Bullet For My Valentine, Trivium, Sevendust
Location: Mobile, AL
Short Bio: Midnight Fracture formed in August of 2022 originally as the solo project of vocalist Leon Craft. Eventually after hearing some of the music Craft was working on. Guitarist Brandon Rodgers, and bassist Joseph Carter expressed interest in joining the project to create a full fledged band. Soon after drummer Dallas Todd joined the fold along with guitarist Kevin Joslin to complete the line up.
Check out the video!
Follow them on Spotify and add them to your playlists!
Support them on Bandcamp!
Also available on Apple!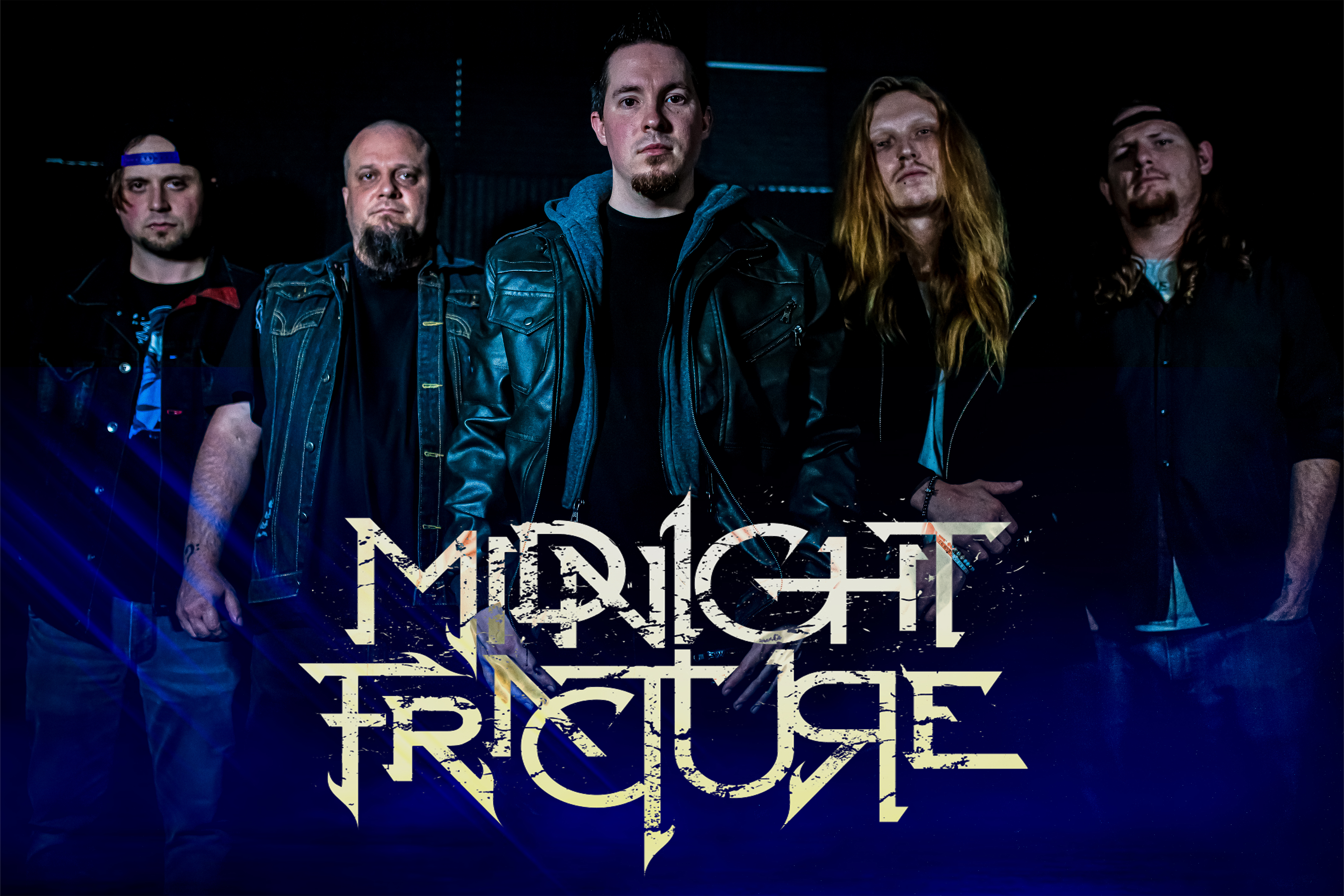 Follow the band at these links:
https://www.facebook.com/MidnightFracture
https://twitter.com/Nightfracture
https://www.instagram.com/midnightfractureoffical/
https://open.spotify.com/artist/0YZ4WUuXSky775mbrowQJP
https://music.apple.com/us/artist/midnight-fracture/1645917761