Midnight Fracture - The Silence - Reviewed By obliveon ! Check it out here at this link: https://obliveon.de/review/midnight-fracture-the-silence/
The band MIDNIGHT FRACTURE comes from Alabama/USA and feels at home in the metalcore/hard rock genre. The line-up of newcomers sees Leon Craft on the microphone, Brandon Rodgers and Kevin Joslin on guitars, Joseph Carter plays bass, and Dallas Todd drums. MIDNIGHT FRACTURE was founded in August 2022 and was originally Leon Craft's solo project. After Craft played some of his songs, Brandon Rodgers and Joseph Carter became interested in the project and a full-fledged band was formed. Soon after, drummer Dallas Todd and guitarist Kevin Joslin joined to complete the line-up.
'Break Me' opens the EP powerfully before the pace slows down, as is typical of the genre. With 'I'm Fine' the metalcore share is visibly dwindling and we are moving towards modern metal. The song was released as a debut single in October 2022. 'Find Myself Again' starts with synths before guitars come in and the whole thing becomes a bit more powerful. The fourth and final song is called 'The Silence (Should I Be Saved)' and for the first time has a similarity to metalcore, although the growls are very clear.
Unfortunately, "The Silence" has little to do with metalcore, and I don't hear any hard rock during the 15 minutes. For me, MIDNIGHT FRACTURE is more in the alternative/modern metal area. Unfortunately, you can feel that MIDNIGHT FRACTURE was initially a studio project , because the clinical sound of the quintet doesn't appeal to me. There is simply a lack of pressure and anger. I also miss a WOW effect that I find in GHOSTHER, for example. The singing can also be harsher and angrier. There is a lot of competition in this area and MIDNIGHT FRACTURE will have to step up their game on potential further releases in order to establish themselves.
Tobi Stahl gives it 4 out of 10 points obliveon
Release Date: July 21st
FFO: Bullet For My Valentine, Trivium, Sevendust
Location: Mobile, AL
Short Bio: Midnight Fracture formed in August of 2022 originally as the solo project of vocalist Leon Craft. Eventually after hearing some of the music Craft was working on. Guitarist Brandon Rodgers, and bassist Joseph Carter expressed interest in joining the project to create a full fledged band. Soon after drummer Dallas Todd joined the fold along with guitarist Kevin Joslin to complete the line up.
Check out the video!
Follow them on Spotify and add them to your playlists!
Support them on Bandcamp!
Also available on Apple!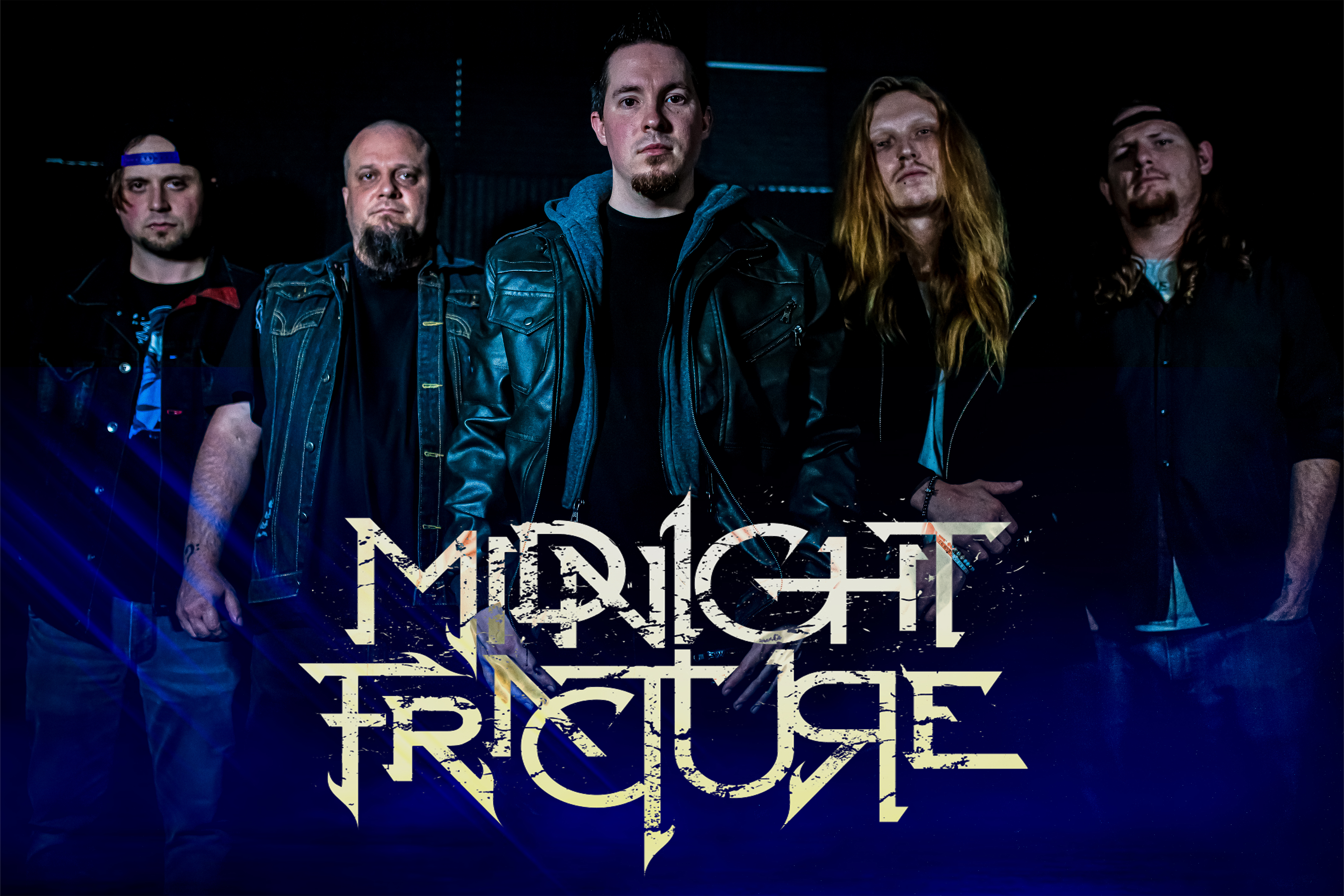 Follow the band at these links:
https://www.facebook.com/MidnightFracture
https://twitter.com/Nightfracture
https://www.instagram.com/midnightfractureoffical/
https://open.spotify.com/artist/0YZ4WUuXSky775mbrowQJP
https://music.apple.com/us/artist/midnight-fracture/1645917761