STONE NOMADS - Fiery Sabbath - Reviewed By Metal Digest ! Check it out here at this link: https://metal-digest.com/2023/07/30/stone-nomads-fields-of-doom/
If you like your Rock heavy with a hint of Sabbath to Kyuss (as I do), Stone Nomads are for you. I must admit that the first listen didn't grab me but it's definitely a grower. From the monstrous grooves of 'Fields of Doom' and 'Fiery Sabbath' to the surprisingly gentle and melodic thought provoking 'The Winds of Barren Lands'.
I'm sat listening with a background of heavy rain and a vision of fire swept landscape of the mind as hoards of killer metal men lasers set the world ablaze as they swarming across the horizon. Yes it was definitely bog standard mushroom soup I had for lunch!
This Texan power trio have certainly got an album to be proud of. End of world apocalyptic rock. Metal Digest  

Release Date: January 5, 2023
FFO: Black Sabbath, Down, Sleep
Location:  Houston, Texas USA
STONE NOMADS, based in Houston TX, was formed in 2021 with the goal of playing heavy, sludgy, doom-inspired metal.  The 3-piece comprised of scene veterans Jon Cosky (Guitar/Vocals), Jude Sisk (Bass/Vocals), and Spike the Percussionist (Drums) has been hard at work on the road all over Texas, sharing stages with the likes of Elder, Mothership, among many others in the Stoner/Doom genre.  In August 2022 the band released its debut album via Gravitoyd Heavy Music - "Fields of Doom" which premiered at #8 on the August Doom Charts.   
Follow them on Spotify and add them to your playlists!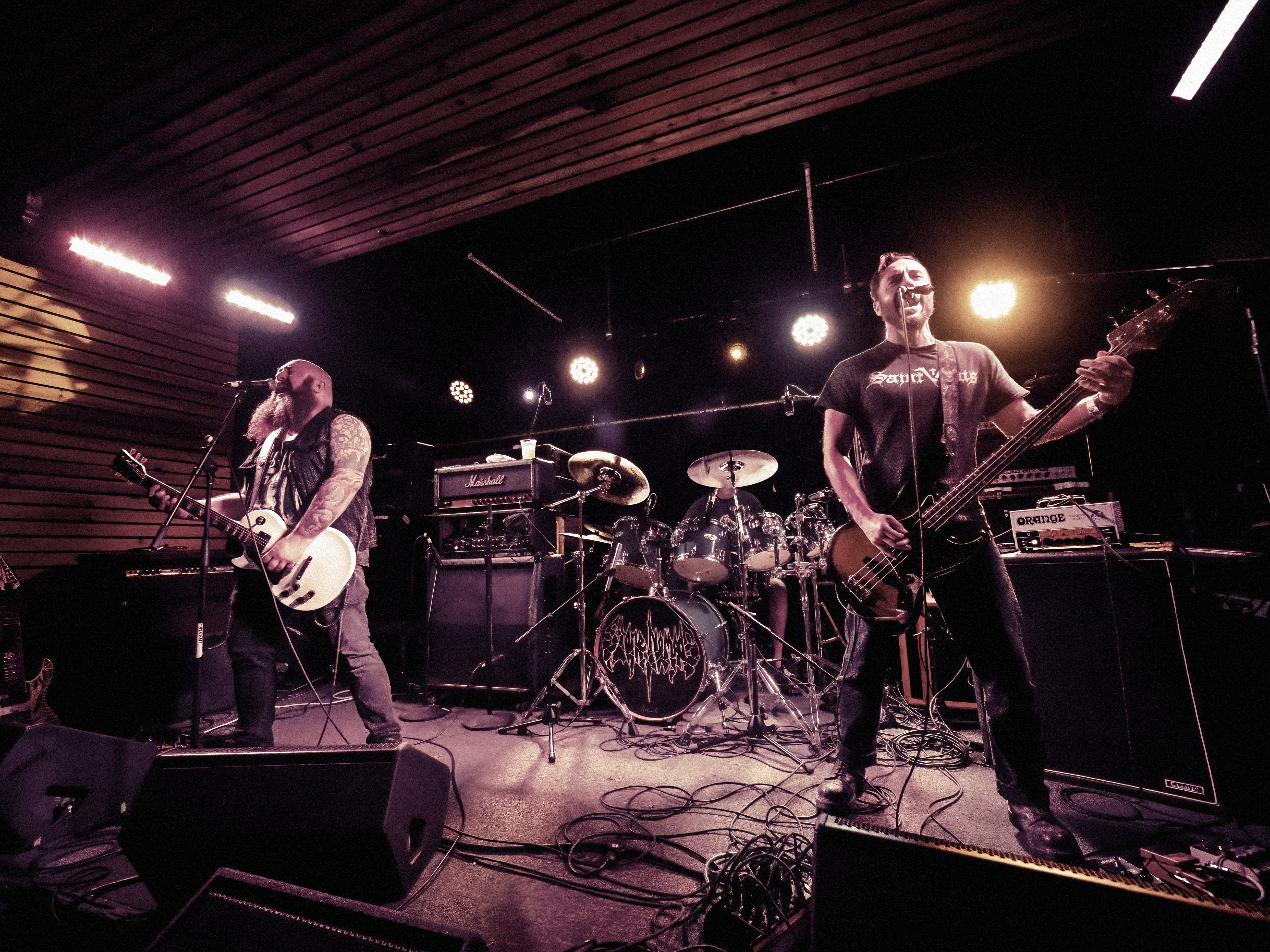 Follow the band here at these links:
https://www.facebook.com/StoneNomadsHTX/
https://www.instagram.com/stonenomads/
https://www.youtube.com/channel/UCo8lUNDxmpSfbQ34rsJMO_g
https://stonenomads.bandcamp.com/