Antania - Lividity - Reviewed By fullmetalmayhem ! Check it out here at this link: https://fullmetalmayhem.org/2023/07/24/antania-mit-lividity/
Band name and album title: Antania with Lividity
Genre: Doom Bass, whatever that's supposed to be.
Release Date and Label: This album was released on June 9th, 2023 via Moon Coil Media.
Other releases by the band: This is probably the first sign of life for this project.
How I met the band: Every now and then things come into my inbox via Metal Devastation Radio that make me ask myself, "What the fuck?" Same with this album, so together we figure out what the fucking hell Doom Bass is.
How do I find the record: I'll try to describe specifically how the sound is put together. Every now and then a normal drum kit is simulated, which creates a black/death metal-like blast, then it switches again and again to a slower beat, which is supported with a lot of bass from a synth, plus other synth sounds and a vocal either sounds like nasty black metal screams or like Marilyn Manson. So far, so strange. I don't listen to Doom much, but this mix of genres is definitely interesting.
HELLO GLOOMSDAY sounds really interesting. Sometimes driving, sometimes sluggish, things get down to business here, while here and there even an organ sets its accents. Dark, aggressive and somehow fatalistic, as if the track could be played in a bar somewhere in the post-apocalyptic nuclear wasteland.
Conclusion: Damn strange what they managed to get out of their synths, but it's certainly audible. Here and there you can see the metal elements, so it could also be something for one or two metalheads, but I see the project more likely to be at an industrial event. But listen for yourself: fullmetalmayhem
Release Date: June 9, 2023
FFO: Blackened Electronica, Doom Metal and Industrial
Location: Joshua Tree, California
Doom Bass project, Antania, a merging of Doom Metal, and blackened Bass Music release "Lividity" on June 9th 2023 via Moon Coil Media. "Lividity" features tracks with Industrial Icon ERK AICRAG and horror Queen RAZAKEL. Antania is a doom/bass project from Joshua Tree CA. With a gripping aesthetic paying homage
to the "dark side of life" with a strong live show and songs written about true crime. Antania's brutal "Doom Bass' style incorporates elements of doom metal bass music and industrial. "Dr Luna '', the duo's demented musical maestro, creates Doom/Bass solely with synthesizers and guitar distortion pedals by wrapping distortion around sub-bass. Frontwoman Kali Mortem, featured in the book by Jeremy Saffer "Daughters of Darkness" brings the show with brutal vocals. Catch Antania this year on tour with "Our Frankenstein '' in August and opening for
"Pathology" on November 2nd at the Whisky ago go.
Check them out on YouTube and subscribe!
Grab "Lividity" here:
https://antaniaofficial.bandcamp.com/album/lividity
Track list:
1.3 Days (INTRO)
2.Antania
3.Angels And Demons
4.Today's Your Day
5.Hello Gloomsday
6.August
7.In The Fire
8.Science Of Murder
9.Angels And Demons (Ft. Erk Aicrag)
10.Today's Your Day (Ft. Razakel)
Check out the video: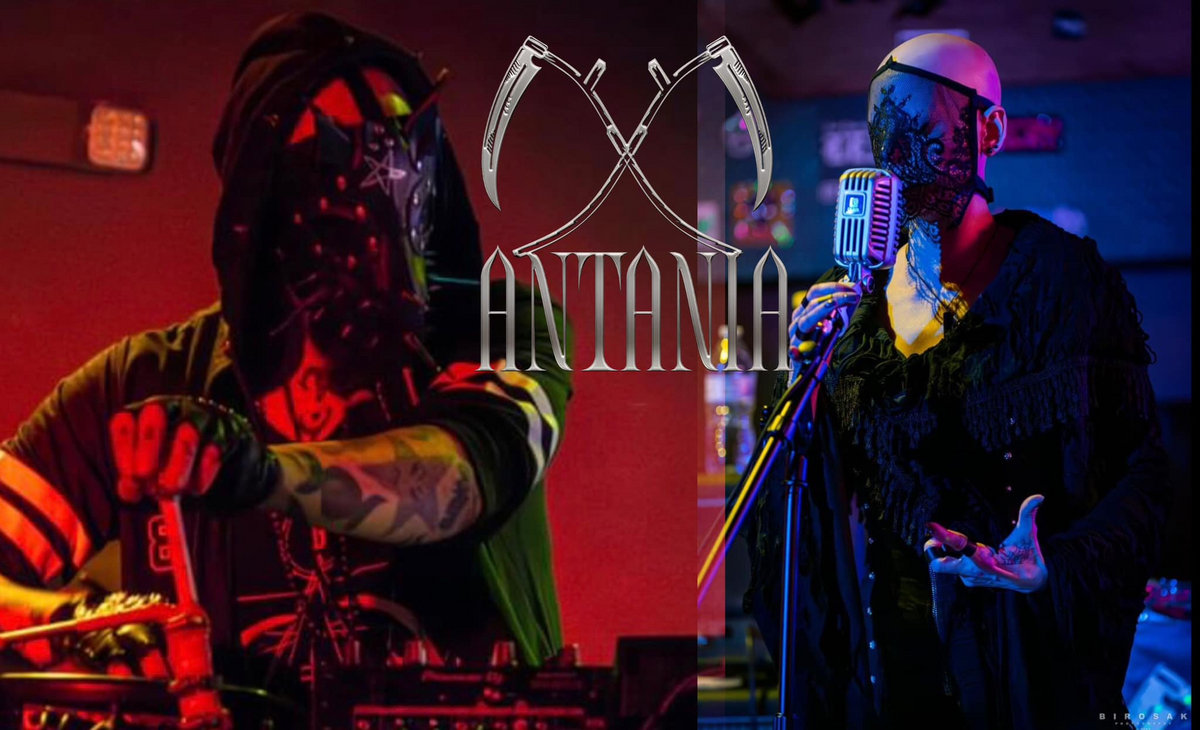 Follow the band at these links:
www.instagram.com/antaniaofficial
www.linktree.com/antaniaofficial