' Damned To Downfall ' joins The Zach Moonshine Show to talk about the new album ' Embrace Your Extinction '! We play new music from the record as well as new music from Yoth Iria, Black Altar, Vulture Lord, Vincent Crowley, Whoredom Rife, Gravehuffer, Stormkeep, H.O.U.N.D.S., A Pale Horse Named Death , and Tony Iommi ! We also played some classics by request from Enforced, Metallica, Nirvana, Rock N Roll Villain Society, Brutal Death Fuck, Skeletonwitch, Deicide, Peter Frampton, Behemoth, Type O Negative , and Acid Bath !
Track List:
1 - The Mantis/The Red Crown Turns Black/The Luciferian - Yoth Iria
2 - The Zach Moonshine Intro
3 - Sacrilegious Congregation/666 MegaBeast - Black Altar
4 - Perverting the Bible - Vulture Lord
5 - Masquerade Du Macabre - Vincent Crowley
6 - Damned To Downfall - Interview Featuring - We Come In Hate/Embrace your Extinction/All Against All
7 - Curse of the Moon - Whoredom Rife
8 - Ghost Dance - Gravehuffer
9 - The Doctrine - Enforced
10 - For Whom the Bell Tolls/The God That Failed (Remastered 2021) - Metallica
11 - All Apologies - Nirvana
12 - Outlaw Trucker - Rock N Roll Villain Society
13 - Alcohol - Brutal Death Fuck
14 - Serpents Unleashed - Skeletonwitch
15 - Sacrificial Suicide - Deicide
16 - The Seer - Stormkeep
17 - Do You Feel Like We Do - Peter Frampton
18 - O Father O Satan O Sun! - Behemoth
19 - Yellow Belly - H.O.U.N.D.S.
20 - Xero Tolerance - Type O Negative
21 - Reflections of the Dead - A Pale Horse Named Death
22 - Bleed Me An Ocean - Acid Bath
23 - Scent Of Dark - Tony Iommi
Listen to the full show on Mixcloud!
Listen to the interview segment on Spotify!
Listen to the interview segment on iTunes!
Check out the interview part of YouTube!
Release Date: November 12, 2021
FFO: Morbid Angel, Immortal, Skinny Puppy
Damned to Downfall delivers a soundtrack to the downfall of mankind by combining Death Metal with Industrial and Black Metal to breathe new life into a genre that has become more predictable than extreme. Damned to Downfall is brought to you by the creative force behind World in Ruins and Sickrecy who started their journey towards redefining Death Metal in 2019. A foundation of old-school Death Metal with the early works of Morbid Angel , Death and Kreator as the benchmark was revitalized with Industrial sounds from Nine Inch Nails , Skinny Puppy and Ministry together with the ferocity of 21st century Black Metal which ended up as the 2020 EP " Born to Breed " (self-released digitally, on tape via Into It Records ). For the 2021 release " Embrace Your Extinction " they have refined their songwriting, identity and production where the diverse influences are given more equal space to further stretch the definition of Death Metal while at the same time evolve even further in terms of brutality, speed and heaviness. 
Check out this video!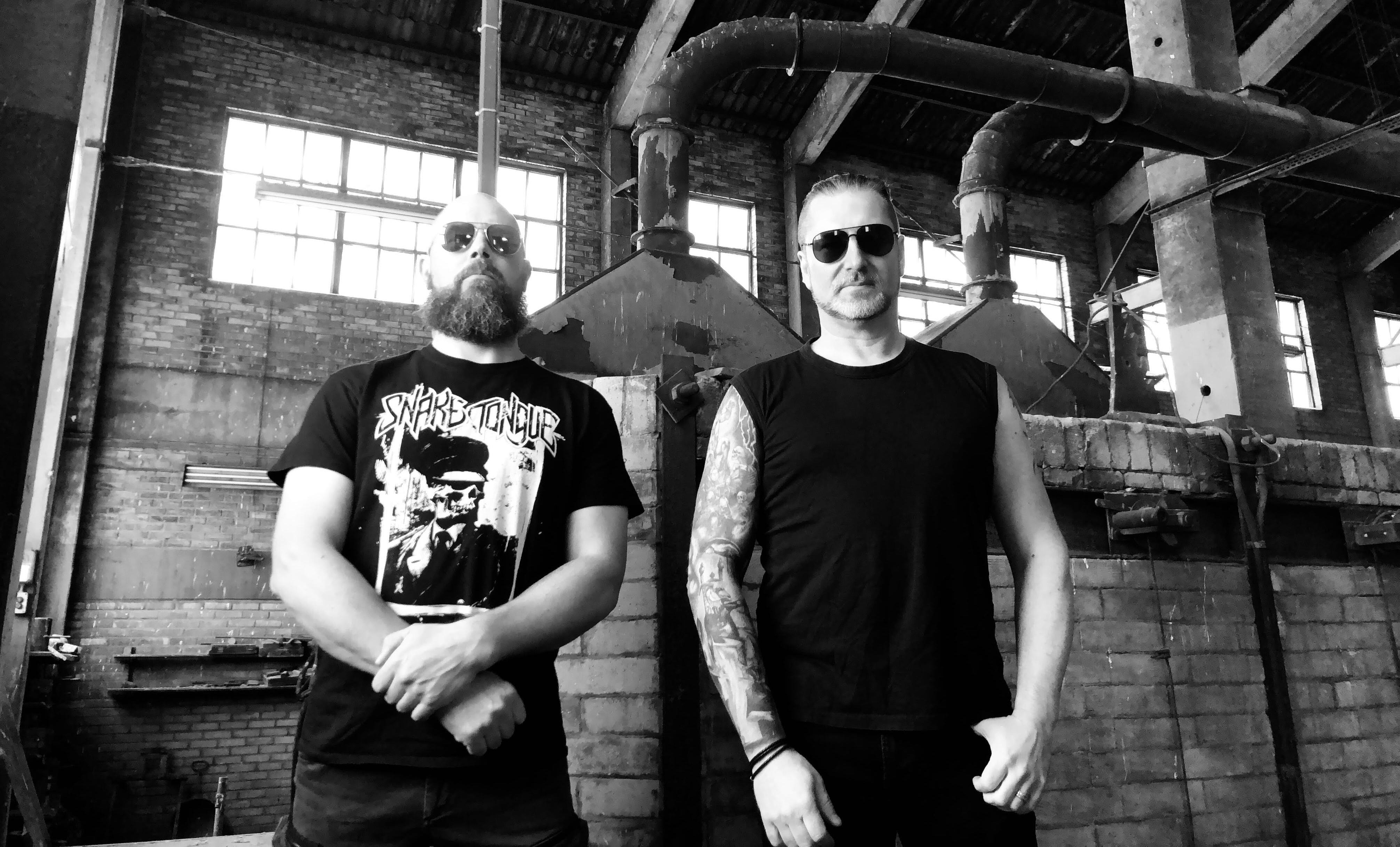 Damned to Downfall is:
Martin Eriksson: Vocals and drums
Marcus Dahl: Vocals, guitars, bass, drums and programming
Order Embrace your Extinction here:
CD and digital download at this link:
https://damnedtodownfall.bandcamp.com/
Tape cassette at this link: 
https://intoitrecords.com
Check them out on Spotify and add them to your playlists!
Follow the band at these links:
https://www.facebook.com/DamnedToDownfall
https://www.instagram.com/damnedtodownfall/
https://www.youtube.com/channel/UCO4ruoefe1Ed6MgBDi8AQLw/
https://damnedtodownfall.bandcamp.com/
https://open.spotify.com/artist/1LkX6WEqK9CFITBizj6LSD