Lockjaw - Annihilove - Reviewed By Metal Digest ! Check it out here at this link: https://metal-digest.com/2023/07/23/lockjaw-annihilove-ep/
Alternative metal might be a catch all term for miscellaneous, but underneath that there are plenty of different sounds. One band who have been delivering alternative and industrial vibes are Lockjaw who are back with for the first time since 2021's 'Somewhere in a Dream' with their latest EP 'Annihilove'.
With this latest EP, Lockjaw continues to deliver that throbbing industrial sound that does exactly what it sets out to accomplish and does what it says on the tin. There is a real heavy Marilyn Manson vibe here, particularly with the vocals and therefore, along with this, fans of Prong, KMFDM and Powerman 5000 will thoroughly enjoy what Lockjaw deliver with 'Annihilove'. Furthermore, where this EP really excels are the versions of 'A River So Still', an upstream and a downstream mix. The upstream version is upbeat whilst the downstream is something a little more chamber and anyone who has heard soundtrack during the build/buy mode in 'The Sims 2' will thoroughly enjoy.
Other than this, 'Annihilove' is very much samey throughout, if you like alternative and industrial metal then this is worth a listen, but maybe it's time that Lockjaw delivers another studio album instead of an EP. Metal Digest  

Release Date:3/1/23
FFO: Marilyn Manson, Julien K, Aestetic Perfection
Location: Milwaukee, WI
Short Bio: Lockjaw became a household name throughout the Midwest thanks in part for sharing the stage with national acts including Mudvayne, Type O Negative, Damage Plan, Wednesday 13, Hell Yeah, Prong, KMFDM, Powerman 5000, Mindless Self Indulgence, Lords of Acid and also providing direct support for multiple sold out shows for MARILYN MANSON.
Since starting out in 1998, Lockjaw has released 15 albums to date on Dark Drug records with their previous effort being 2021's "Reverent" and later in July 2021 "Somewhere In A Dream". Lockjaw's "Bored Again" from the CD "Dirty Minds and Smiling Faces"(2004) is featured on the X-Box360 game "Dead Rising"
Check out the video!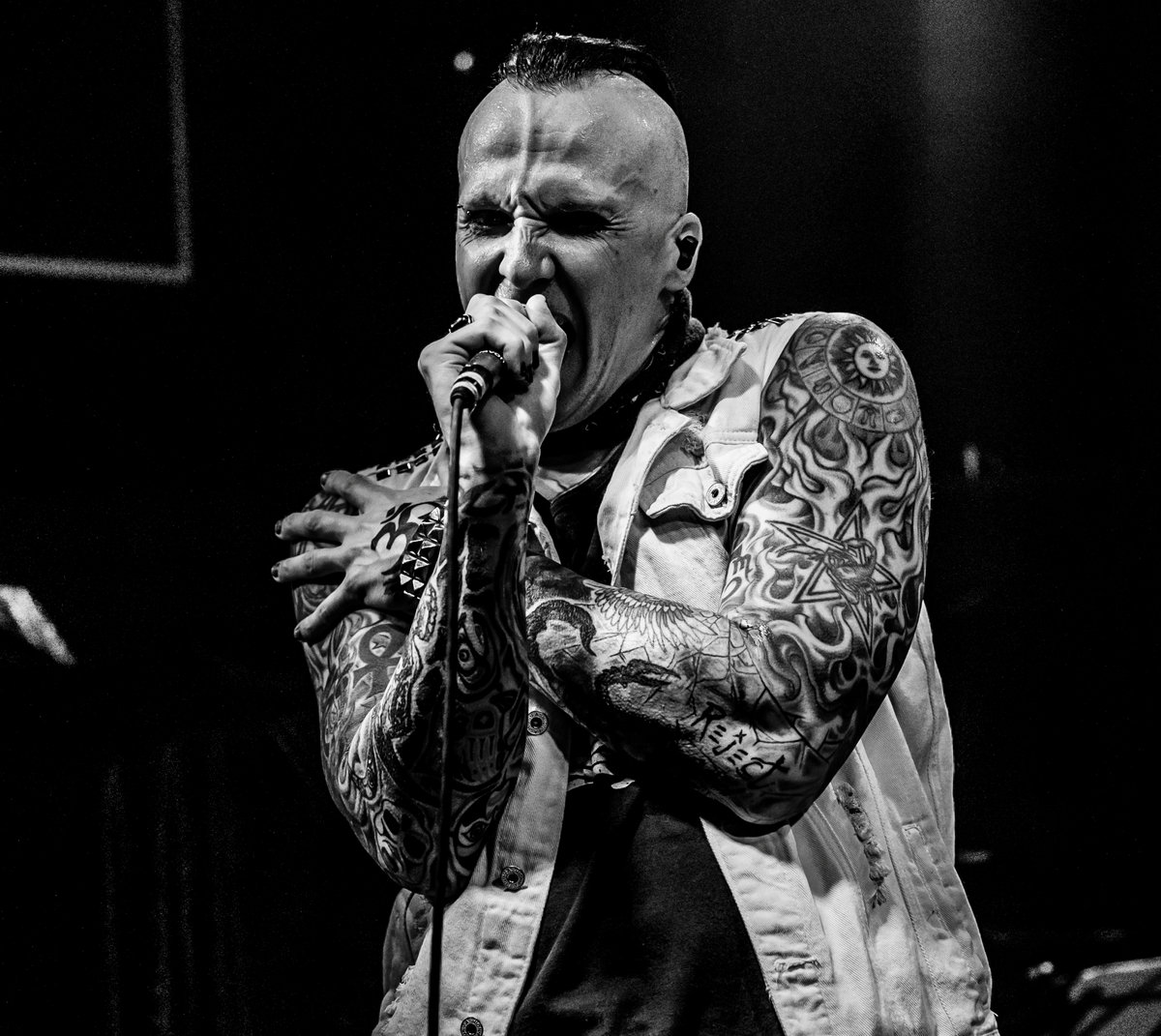 Follow the band here at these links:
https://linktr.ee/lockjawx
https://lockjawx.bandcamp.com/track/annihilove-2
https://www.facebook.com/lockjawx.official
https://open.spotify.com/artist/06xxbJTWhst3jtAIoFleYF