Arkayic Revolt - The New Hypocrisy - Featured at kickassforever ! Check it out here at this link: https://metaldevastationradio.com/thebeast/blog/23682/new-promo-arkayic-revolt-atlantis-rising-melodic-thrash-metal
Release date: August 2, 2023

FFO: Metallica, Testament, Arch Enemy
Location: Windsor, Ontario, Canada
Arkayic Revolt was formed in 2008 and released their debut EP, "Undead Man Walking" the same year, gaining an online buzz in the metal community and attracting the attention of Punishment 18 Records. The band signed to the Italian label for the release of their debut LP, "Death's River," in 2010, to critical acclaim and praise from thrash metal enthusiasts. In 2011, the band released the single "Innocence has Died," but unofficially disbanded shortly after. Fast forward to 2023, Arkayic Revolt has reformed and released an EP called "Atlantis Rising" which features two new tracks - "The New Hypocrisy" and "Atlantis Rising." The tracks hold on to the band's thrash roots, while incorporating epic melodic passages and influences from a variety of metal sub genres.  
Check them out on YouTube and subscribe!
Follow them on Spotify and add them to your playlists!
Support the band on Bandcamp!
Also available on Apple!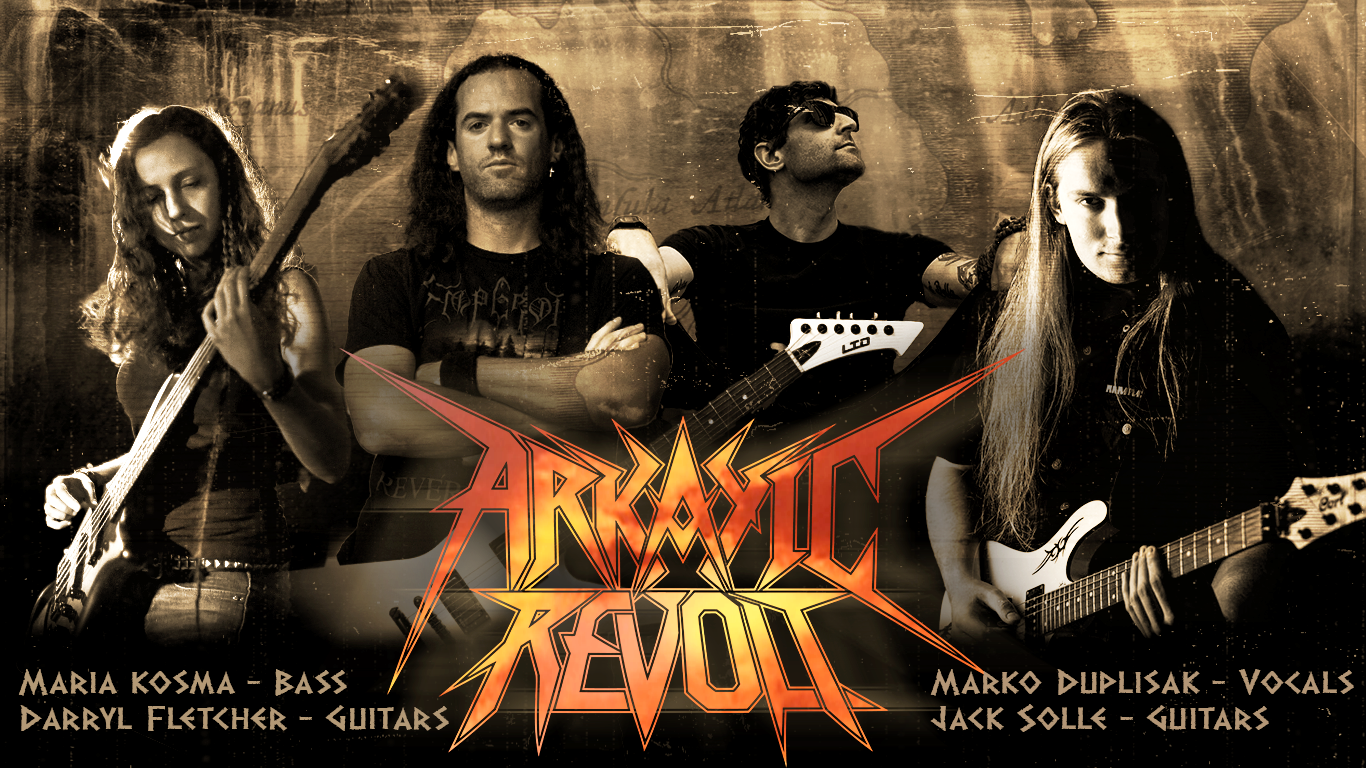 Follow the band at these links:
https://www.facebook.com/arkayicrevolt/
https://www.instagram.com/arkayic_revolt/
https://arkayicrevolt.bandcamp.com/
https://open.spotify.com/artist/5YVpNeR3MdW1zocGFmTkk0
https://distrokid.com/hyperfollow/arkayicrevolt/atlantis-rising
https://linktr.ee/arkayicrevolt