Gravehuffer - Depart From So Much Evil (Vinyl Re-Release) - Reviewed By Metal Digest!
Gravehuffer - Depart From So Much Evil (Vinyl Re-Release) - Reviewed By Metal Digest ! Check it out here at this link: https://metal-digest.com/2023/09/08/gravehuffer-depart-from-so-much-evil-vinyl-reissue/
    There are those bands capable of mixing genres well. One band who have become expert splicers are Gravehuffer who skilfully weave thrash metal with both crust and grindcore to get the sound they want. Earlier this year, Gravehuffer released their fourth studio album '…Depart from So Much Evil' and now Black Doomba Records are releasing this album on vinyl.
                What the purchaser gets here is not only '…Depart…' in all its six track 38-minute glory including the 22-minute title track which delivers 'Dante's Divine Comedy' in Gravehuffer style, exactly the same as the CD and digital versions. But, if you're a fan of Gravehuffer, you already knew that. You want to know about the vinyl, don't you? '…Depart…' will be available as a 180g 12" vinyl which will come with a lyric sheet insert. This vinyl will also be available as a white with a red splatter vinyl, a purple vinyl and a classic black vinyl, yet as always, this vinyl will be strictly limited edition so therefore, when they're gone, they are gone. If you want one, don't hang around.
                If you love your vinyl and underground thrash metal that isn't afraid to step into territories of crust and grindcore, then this reissue of '…Depart…' is certainly something to look into. If you add this album into your collection before they all run out, you will definitely be the envy of your vinyl collecting friends. Metal Digest
Release Date: Pre-Sale date is August 11, 2023. Official global release date is September 8, 2023
FFO: Voivod, Napalm Death, The Dillinger Escape Plan
Location: Joplin, MO, USA
Since their inception in 2008, Gravehuffer has crafted their sound into an other-worldly amalgamation of Crust, Punk, Metal, Grindcore, and unapologetic down-tuned Sludge-laden Doom. With an assortment of original songs in their repertoire that showcase the vast array of influence the band pulls from and a fearlessness to never conform or compromise, Gravehuffer is in it for the sake of the song. This is evident on their latest release, "Depart From So Much Evil" which features a 22 minute song, of the same title, based on Dante's Divine Comedy with 3 parts, entitled Inferno, Purgatorio, and Paradisio in the original Tuscan version. It's now available in 3 vinyl record designs, each based on the 3 parts.
Check out the videos and subscribe!
Follow them on Spotify and add them to your playlists!
Support them on Bandcamp!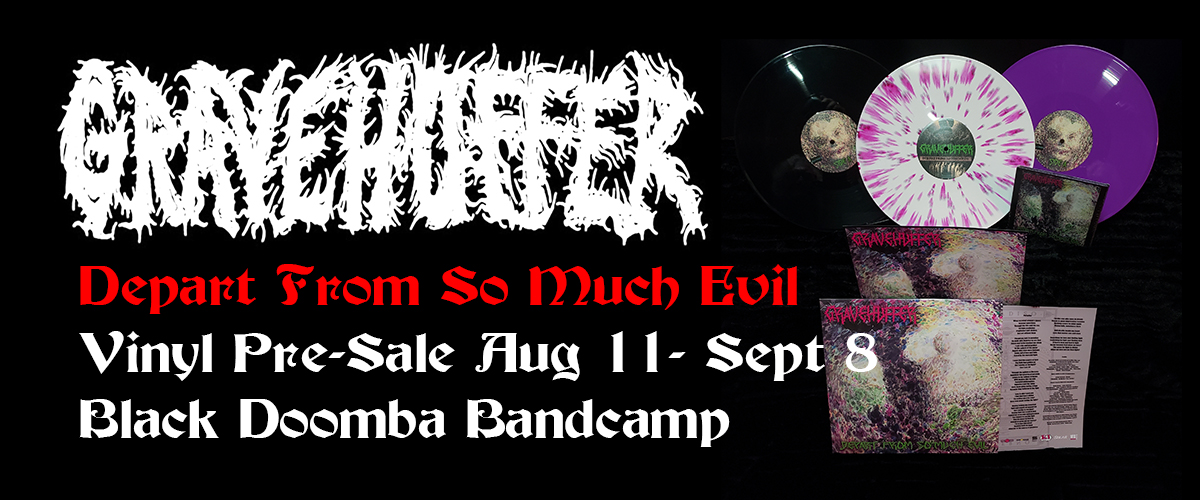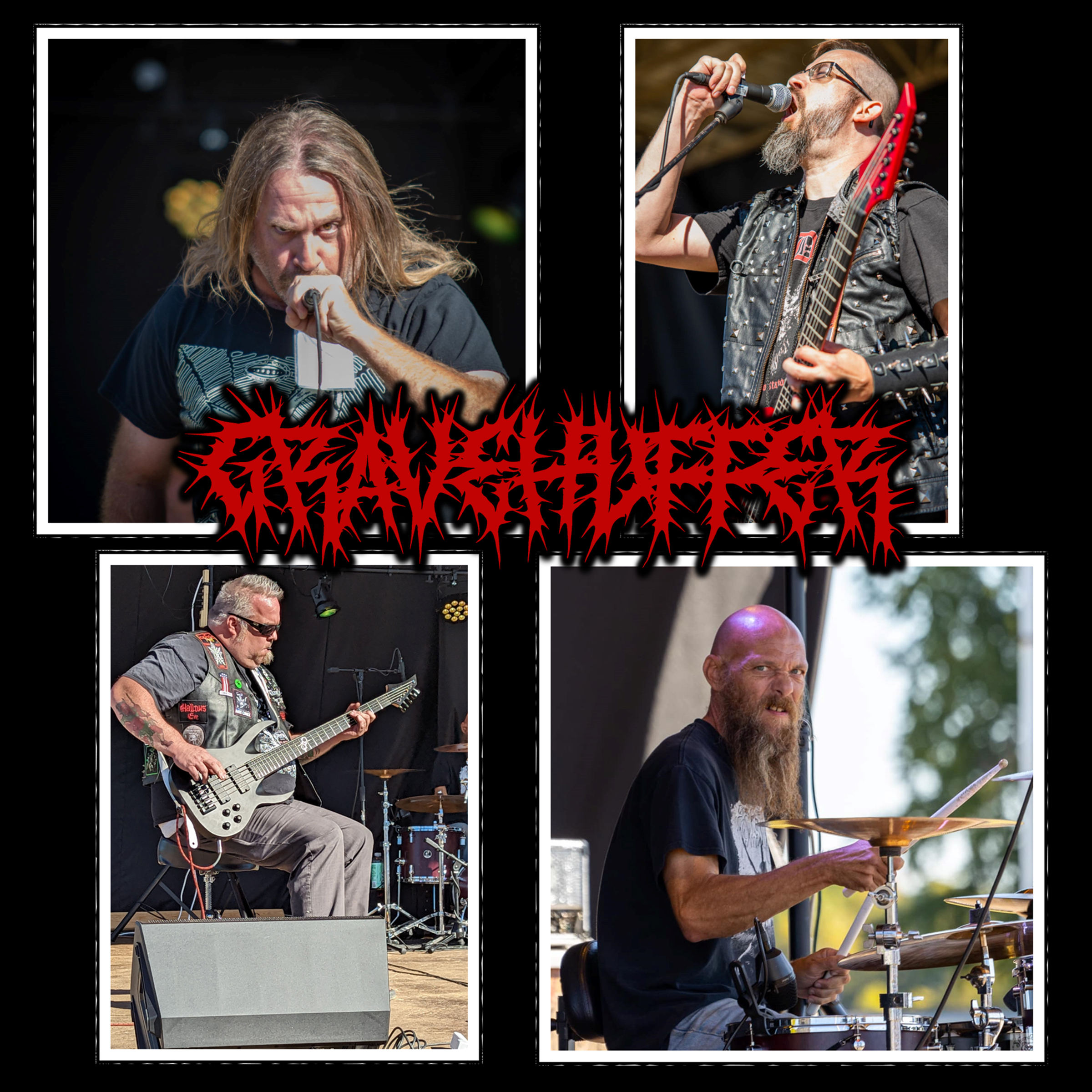 Follow the band and label at these links:
https://www.facebook.com/gravehuffer/
https://www.instagram.com/gravehuffer/
https://linktr.ee/blackdoomba
https://linktr.ee/gravehuffer
https://blackdoombarecords.bandcamp.com/
https://gravehuffer2.bandcamp.com/album/depart-from-so-much-evil