GHOST - Multi-Cam Footage Of "Rats" Performed Live At Dynamo Metal Fest 2018 Posted
Grammy Award-winning band Ghost performed at the Dynamo Metal Fest in Eindhoven, Netherlands on July 14th. Multi-cam footage of "Rats" live can be viewed below!
Ghost's fourth sacred psalm, Prequelle, debuted at #3 on the Billboard Top 200 Albums chart, #2 Top Current Album, #1 Rock, and #2 Vinyl, with 65,653 albums sold. Word has since come down from Billboard that the band's "Rats"single has landed at #1 on Billboard's Mainstream Rock Songs airplay chart.
Prequelle also debuted at #1 in Sweden, Norway, and Finland, #1 at Rock in the UK, and in the Top 10 overall in the UK, Germany (#2), France (#4), Australia, and Mexico. This follows over 25,000 album pre-orders (the highest in their career), over 5 million pre-release streams of first single, "Rats", and the announcement of their first ever headline arena dates. "Rats" is currently #4 at Active Rock Radio, and was the #1 National Rock Song of the Week (Music Choice).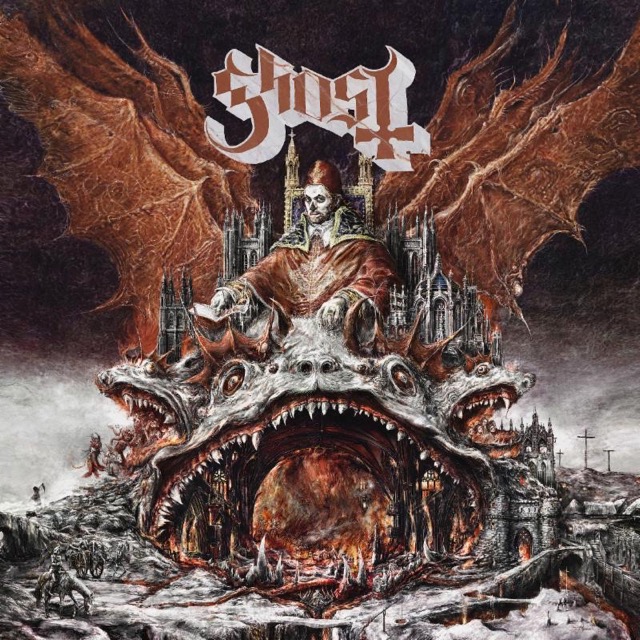 Via Bravewords