Leather - We Are The Chosen - Reviewed By metalcrypt ! Check it out here at this link: https://www.metalcrypt.com/pages/review.php?revid=14460
This is the band of Leather Leone, of Chastain fame, and despite forming in the late '80s, this is only their third full-length album. I knew of her, but I don't believe I've heard her before—at least not knowingly (I do that a lot). I went in without any expectations and the album, for some reason I cannot understand now, didn't grab me at first. That might have been shortly after my last concussion.

Anyway. This is a lot of fun. The vocals are powerful and gruffy, the vocal lines mostly catchy as hell (I dare you try to get the title track out of your head after you hear it). I really like her less polished (in a good way) delivery that's filled with old-school, DIY metal attitude. The music here is fundamentally old-school heavy metal, but there's some power metal in here as well, but the crunchy, aggressive style, and that gives some of the songs a hell of a punch. There are some slower passages here and there, but it's in the faster and heavier moments that the album shines. Just solid, aggressive yet melodic metal through and through. metalcrypt
Release Date: 11/25/22
FFO: Dio, Metal Church, Chastain
Location: San Francisco, California, USA
Leather Leone needs no introduction. She has forged her unique place in metal history a long time ago. After being scouted by Mike Varney (President of Shrapnel records), Leather emerged in the early 1980s as a pioneer of the power metal vocals with the band Chastain. After releasing five celebrated metal records with the band during that period, Leather re-emerged again in the 2000s alongside David T. Chastain to release two critically acclaimed albums, "Surrender to no One" and "We bleed Metal".
In the last few years, Leather has allowed her creative urges to match and expand her loyal international fanbase, resulting in widely successful South American and European tours, and in the release of "Leather II" in 2018.
Anchored in her strong writing partnership with lead guitarist Vinnie Tex, and against a backdrop of unexpected Covid-19 lockdowns, the creation of a new album became Leather's focus from early 2020.
The long-awaited "We Are The Chosen" came to light in the Autumn of 2021 at Hertz Studios in Poland ( Behemoth, Vader, Hate ), undoubtedly containing ten of Leather's most ambitious material yet. All the songs were written, produced and recorded by Leather Leone and Vinnie Tex, except the drums recorded by Braulio Drumond and keyboard orchestration by Douglas Pinella. The album was mixed and mastered by Woitek and Slawek Wieslawski. The cover art was created by Marcelo Vasco ( Slayer, Dee Snider, Kreator, Testament ).
With her trademark boldness, Leather traverses several musical decades effortlessly, instilling the new album with the straight-from-the-furnace steel that metal legends are made of. If anything, "We Are The Chosen", tells us that Leather is here, she is the real deal, and she is ready for more!
Check out these videos!
Follow them on Spotify and add to your playlists!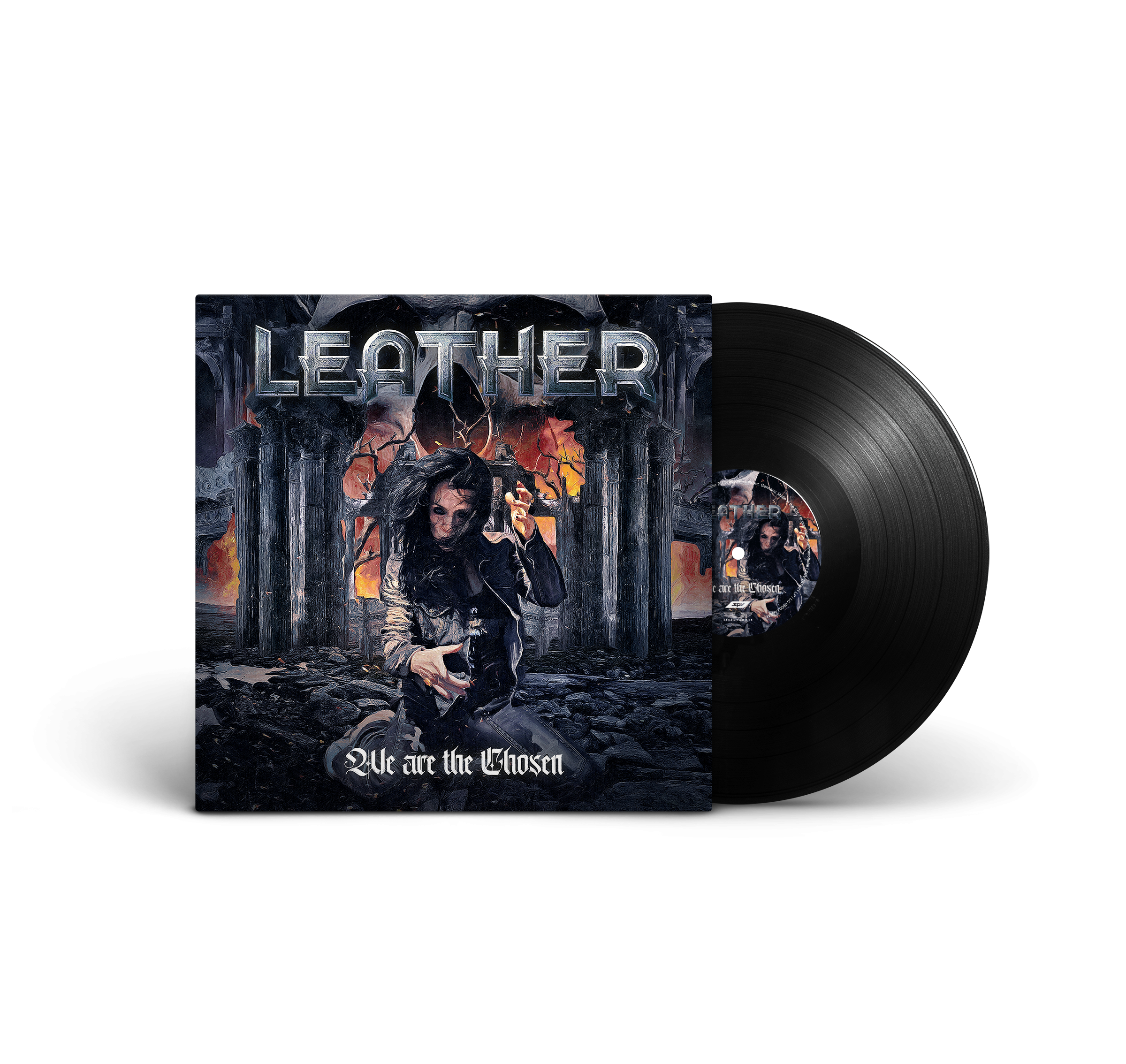 "We Are The Chosen" Tracklist:
01. We Take Back Control
02. Always Been Evil
03. Shadows
04. Off With Your Head
05. We Are The Chosen
06. Tyrants
07. Hallowed Ground
08. Dark Days
09. Who Rules The World
10. The Glory in The End
Follow the band at these links:
https://instagram.com/leatherleoneofficial
https://www.facebook.com/LeatherLeone
https://leatherleone.com
https://visionmerch.com/leather-leone/