Vinyl Release Date: 04/25/2023
FFO: Lamb of God, Carcass, Dismember 
Location: Little Rock, Arkansas 
Pantheon, features members from Arkansas Metal veterans Fallen Empire and Tangled in Ruin Playing old school blackened death thrash metal with groove elements, Pantheon has quickly secured a diehard following breaking the trends in the Mid-South Metal scene. Currently their debut album "Age of Wolves" released by Necrotic Records in July 2020, moderate success which gave Pantheon time to produce their second album "Empire In Ruin," released February 1st, 2023, but also sees the addition of Samoth Cook on drums as well as the band parting ways with their original drummer. Album's are currently available from their official label Necrotic Records worldwide! Currently seeking endorsement offers!
They have shared the stage with: Soulfly, Cavalera Experience, Lividity, Internal Suffering, Embalmer, 200 Stab wounds, Kombat, Escuela Grind, Crowbar, Vore, Seahag, Giant of the Mountain, Vesperian Sorrow, Tel Anorath, and Evil Incarnate!
Check out this video!
Follow them on Spotify and add them to your playlists!
Support them on Bandcamp and order a copy on Vinyl!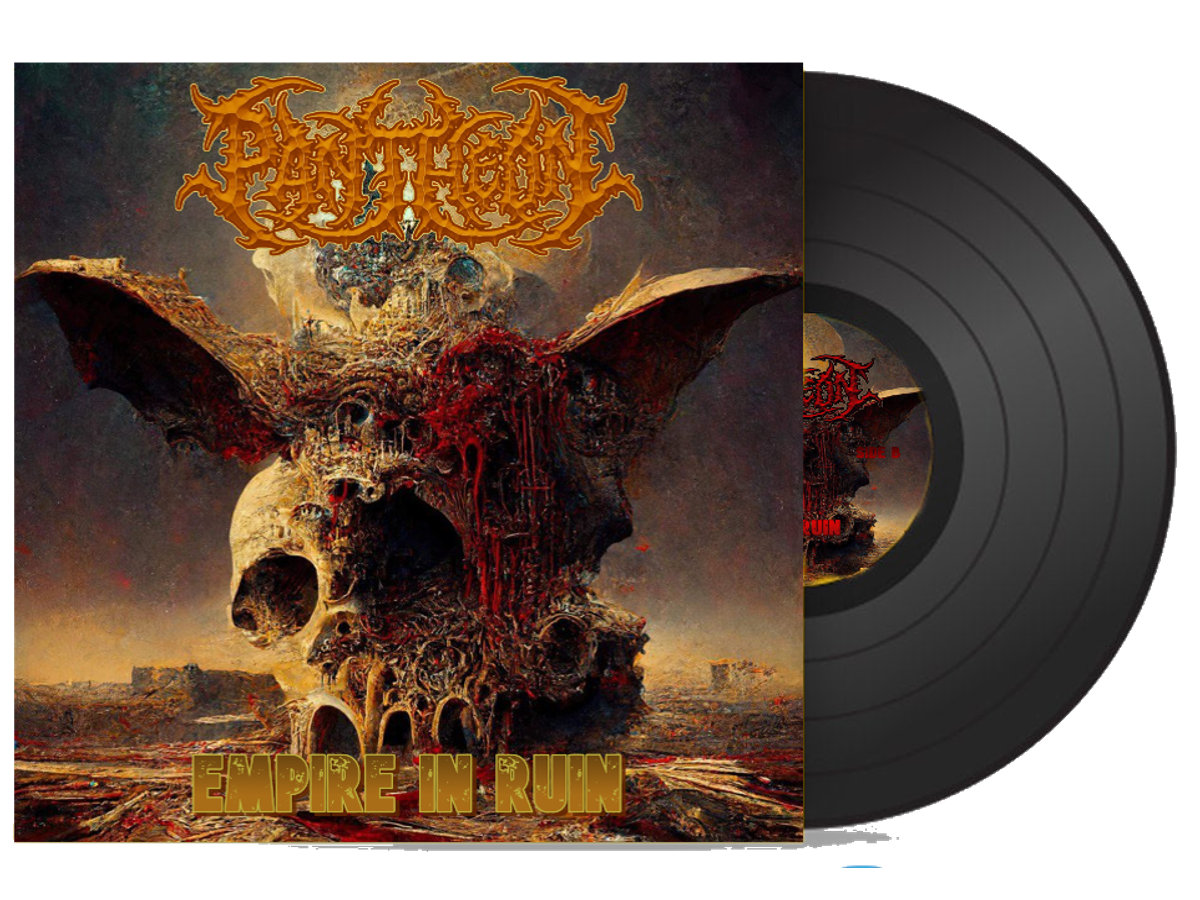 Follow the band at these links:
https://necroticrecords.bandcamp.com/album/pantheon-empire-in-ruin
https://www.facebook.com/Pantheon666Lr/
https://www.instagram.com/pantheon_metal_666/
https://www.youtube.com/@pantheonlr4423
https://open.spotify.com/artist/0D2z1BVcKPB9JhaF1aKbNv
https://pantheon666.bandcamp.com/album/age-of-wolves
https://www.facebook.com/thenecroticrecords/