'WyndRider' joins The Zach Moonshine Show, to talk about their latest 'Self Titled' release, and much more! We play new music from the band as well as new releases and classics from Cosmic Jaguar, Verscythe, A Moment of Violence, Daath, Molekh, BLOOD STAR, Slasher Dave, Dopefight, Dopethrone, Bong Wizard, Season Of Arrows, Twin Void, Blue Dawn, Titan Blood, Zach Moonshine BDF, Webb Of Deciet, Electric Wizard, DevilDriver, Hellripper, and Inhuman Condition!
Track List:
Battle Of the Bands Winners - Top Three:
1 - The Northern Underworld - Cosmic Jaguar
2 - Animal - Verscythe
3 - Forgiveness - A Moment of Violence
4 - The Zach Moonshine Intro
5 - The Philosopher (Death Cover ft. Dan Sugarman and Rafael Trujillo) - Daath
6 - Possessionem - Molekh
7 - No One Wins - BLOOD STAR
8 - Drop Acid Not Bombs - Slasher Dave
9 - Baby Goat Sick - Dopefight
10 - KINGBILLY KUSH - Dopethrone
11 - Left Hand Pass - Bong Wizard
12 - Spill the Blood - Season Of Arrows
13 - WyndRider - Interview Featuring Pit Witch/Snake Children/Space Paper / Acid Saloon
14 - HELLCAT/Set Me On Fire/Sharper Than a Switchblade - Twin Void
15 - Praise Of Folly/Who Are You? - Blue Dawn
16 - Call of the Wild - Titan Blood
17 - Elizabeth...Death Camp 13 - Zach Moonshine's BDF
18 - As we are crucified - Webb Of Deceit
19 - Legalise Drugs & Murder - Electric Wizard
20 - Sail - DevilDriver
21 - Warlocks Grim & Withered Hags - Hellripper
22 - SHOT DOWN - DOPETHRONE
23 - Executioner's Tax (Swing Of The Axe)/Whiplash - Inhuman Condition


Listen to the entire stream on Mixcloud!
Check out the interview segment on Spotify:
Check out the interview segment on YouTube:
Check out the interview segment on Apple: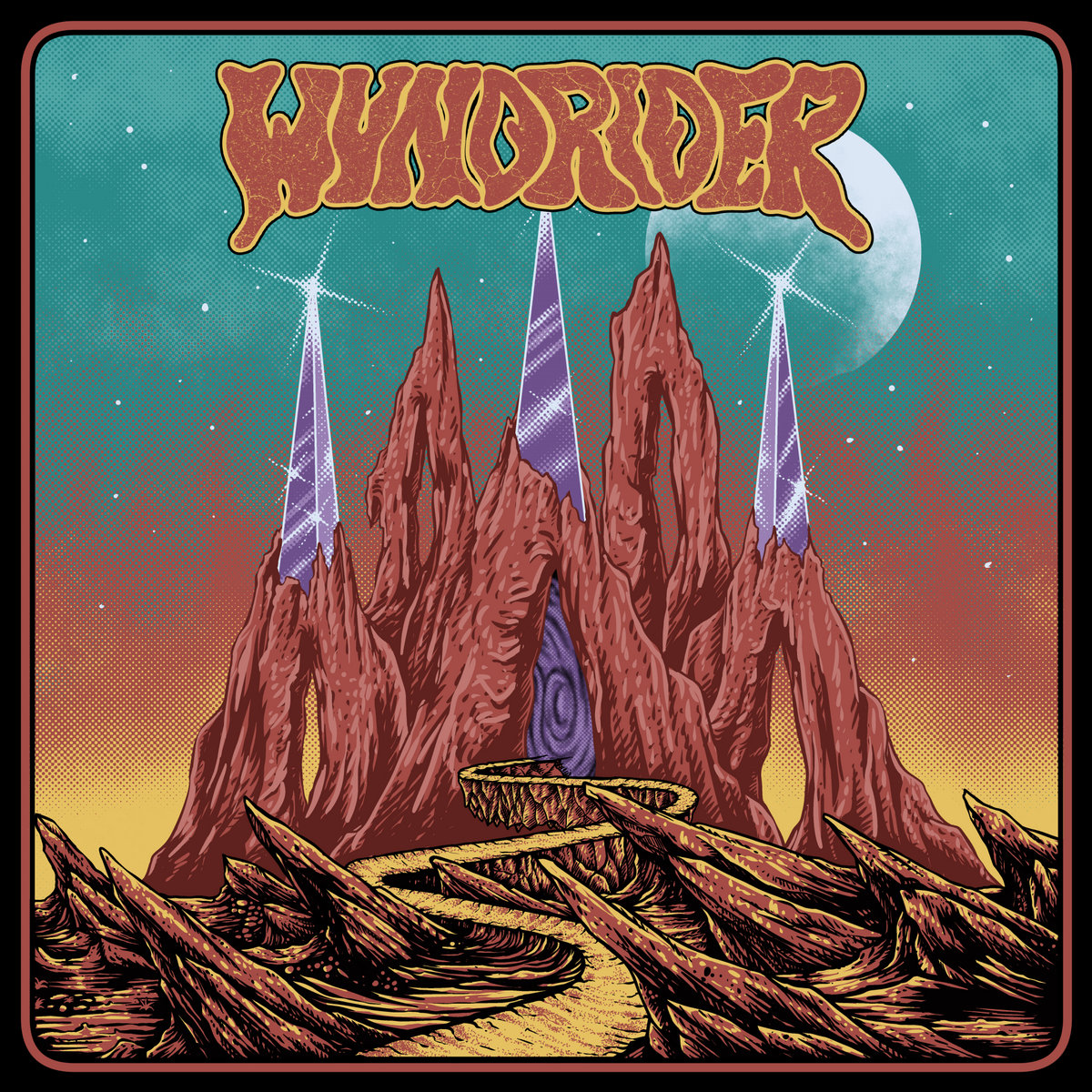 WyndRider is a four-piece Stoner Doom band from the mountains of East Tennessee. with their first show played in March of 2022. The debut self-titled album, WyndRider, was recorded in late September of the same year by Danielle Fehr from The Wizard Productions. The recordings are the most raw, natural sounding form of the songs that the band was able to capture in a studio setting, while still emulating the energy of a live performance. Bands such as Black Sabbath, Steppenwolf, and Budgie inspired their take on a continuation of heavy and psychedelic music. The themes of this album are a culmination of subjects such as apocalypse, alien life, the Satanic Panic, and sarcastic dissection of the Christian Church. It portrays a new version of the physical, biting addictiveness that Rock and Roll inspired for another generation.