Siren - A Mercenary's Fate - Reviewed By metal-integral ! Check it out here at this link: http://www.metal-integral.com/fr/chroniques/8592/siren/chronique-a-mercenary-s-fate.html
True heavy metal is a source of youth Warning - At best, I can try to transcribe what I feel listening to an album with a double constraint: on the one hand, writing is only the waste of thought as we teaches Chouang Tseu, and on the other hand, a musical criticism can in no way be objective since the perception of music is by nature subjective, calling on the culture, the history and the affective of each one.
This warning applies to all my columns. I formulate it today because forSIREN, more than for any other group, I have a strong affection. In the 80s,Doug LEEwas among my most faithful correspondents (likeNasty RonniefromNASTY SAVAGEwho curiously was also in Brandon, Florida). It was the time when, when I wrote to the USA, I didn't expect an answer for 10 days. It's funny to think about that when today when I send an email I get impatient if I don't hear back during the day. In short, I broadcast on the radio and reviewed Metro-Mercenary , the group's first 45t (1984), then the two following demos Iron Coffins (1985) and Dead Of Night (1986), as well as No Place Like Home their first LP from 1986. In 1989, the band released their second LP, Financial Suicide , and went on hiatus the following year for a longer than expected slumber.
Indeed, it will be necessary to wait until 2018 for SIRENbe contacted by the organizers of the famous Keep It True festival and it is this solicitation that will restart the machine. Participation in the KIT will reactivate the pleasure of playing, will trigger the production of a triple vinyl or double anthological CD entitled Up From The Depths , but also the shooting of a film which documents the resurrection of the group: I'm Too Old For This Sh*t, A Heavy Metal Fairy Tale directed by Chris JERICHO . And since this return is not a flash in the pan, in 2020 the band released an album of 15 original tracks, Back From The Dead , completed in 2022 by the EP Lost Tracks From The Dead +1 . We have finally arrived at the topic of the day: A Mercenary's Fatepublished in October 2022, the title of which obviously refers to the 45t from 1984.
Brief aside - The history of SIREN is a bit like that of the French SORTILÈGE because the current line-up is no longer really that of the beginnings, and the guitarist founder created a SIREN -bis denominated ROB PHILLIPS SIREN … well, it's quite complicated.
Be that as it may, A Mercenary's Fate invites us for almost an hour, to an invigorating return to the roots of true heavy metal in its both melodic and sharp version. For an American group, what strikes is its very British flavor. The members of SIRENcite besides among their major influences: JUDAS PRIEST , SAXON , IRON MAIDEN – the locomotives of the NWOBHM – to which they add ACCEPT . On this subject, it is completely astonishing to note the way in which the voice of Doug approaches at times the tone of Udo DIRKSCHNEIDER with this side a little nasty, this spiteful and finally very theatrical aggressiveness. Note that their classic metal is here very well served by the mixing of Jim MORRIS from Morrisound Recording in Tampa.
Click. Let's Go - Soul Breakeropens the ball. The riff is incisive, the bass booming, the sound clear and powerful – it starts very well. Take ? the phrasing of the chorus reminds me of Highway Star from DEEP PURPLE - here I am in confidence.
The second track, City Of Lost Souls starts with a well concreted riff on which an actor speaks in a deep, warm and calm voice which contrasts with Doug 's singing . This piece clearly reinforces my desire to go further in listening.
On a very Sabbathian groove from the Dio period , Dead Eyes Lying In The Rain is one of my favorite tracks, excellent rhythm, nice melodic break halfway through followed by a powerful relaunch.
With its epic background and its little double bass drum pounding, Slaughterbots is a delicious mix of all the influences of the group decidedly well assimilated. The architecture of the title is complex but not labyrinthine. I adore !
In a more assertive power metal genre with very fast rhythmic passages of remarkable precision, Queen Of Sin lets itself be consumed without moderation – speed and catchy.
Then comes the title that gives its name to the album A Mercenary's Fate , there, I am stunned by the bass cavalcade that Rich GRAY realizes without weakening, thus ensuring a real performance in Steve HARRIS modeactivated. The piece gains in relief thanks to a superb change of rhythm which is followed by a brilliant guitar solo. As for the finish, pure IRON MAIDEN compatible – I love it!
One's Man Fight continues on the momentum, an incisive and full of energy track which once again offers us a very good solo and a killer riff at the end – what a track!
The fireworks continue with Revenge Of The Bastards which makes me think of a JUDAS PRIEST brulot . This title welcomes in its center an excellent melodic passage. The construction is daring and lovers of guitar duels will be thrilled.
There is definitely no respite on this album and if I am The Wolfseems to calm things down a bit from a speed point of view, it's to better gain power afterwards. Once again, impossible not to mention the fierce guitar parts.
What a riff for the opening of Welcome To The Grave ! The power & melody alliance of SIREN in all its splendour.
Almost fifty minutes passed and I didn't notice the time passing. Here I am at the closing instrumental. I thought the quintet had finally managed to regain its composure at the start of Prologue To Redemption , but that's not the case. This piece simply catches fire more gradually than the others, even if in the last third the cello of Ryan TATUMtries to put out the fire. A very nice ending.
Is it because of its long sleep that SIREN has kept all its freshness? Unless true heavy metal is a source of youth? In any case, SIREN 's metal hasn't aged a bit and this album will certainly please fans of traditional metal and can be an excellent gateway to this style for the younger generation. metal-integral
Release Date: October 4, 2022 
FFO: Ironflame, Wings Of Steel, Midnight Dice
Location: USA
Label: FHM Records
"A Mercenary's Fate" is the second, full-length studio album from US heavy metal band, Siren., since their unexpected reunion in 2018 to perform at a prestigious festival in Germany. Their journey to regroup and perform was captured in the documentary film "I'm Too Old for This Sh*t! A Heavy Metal Fairy Tale" produced by Chris Jericho.
This new album features a total eleven new songs in the melodic, traditional heavy metal style that the band has honed since first forming in 1981. The title track of the album pays homage to their debut 7" single, "Metro-Mercenary" which was released in 1984. For the first time, the band worked with their long-time friend, legendary Producer, Jim Morris, who mixed and mastered the album at Morrisound Recording in Tampa, FL.
Check out this video!
Follow them on Spotify and add them to your playlists!
Support the band on Bandcamp!
Also available on Apple!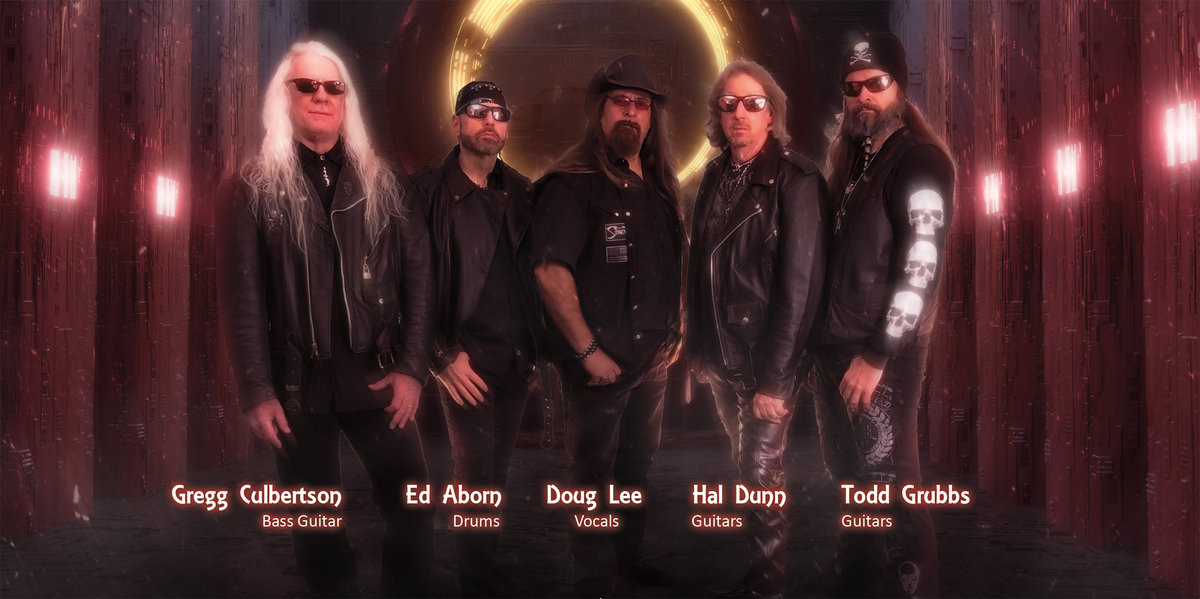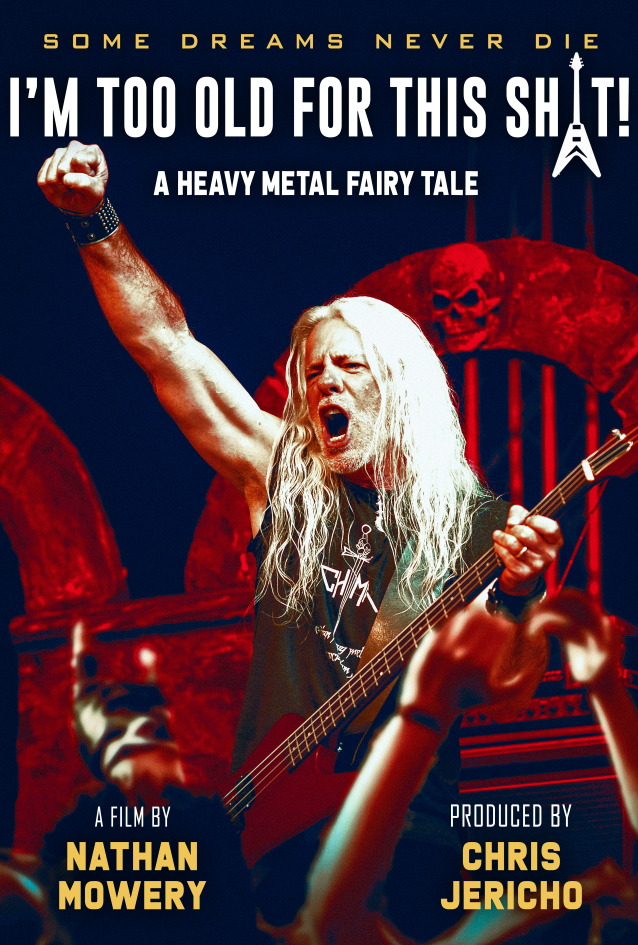 Band featured in popular documentary film, "I'm Too Old for This Sh*t! A Heavy Metal Fairy Tale", produced by Chris Jericho, celebrates their 40th anniversary with new album. [BRANDON, FLORIDA, US – FEBRUARY 6, 2023] — Sometimes a dream sneaks up on you. This has never been more true than in the case of the US heavy metal band, Siren. Four decades ago, the group formed in the Tampa Bay area of Florida which, at the time, was becoming a true hot spot for the genre. Several bands from the region such as Savatage (now TSO), Obituary, Iced Earth, Nasty Savage and others are still active and successful in the genre to this day. While Siren did have more success than many young bands from the era – releasing three demos and two, full studio albums on European labels – by 1989, things had run their course and the outfit went into indefinite hiatus. However, things took an unexpected turn nearly 30 years later. "I've been playing in bands for 35 years and I've NEVER heard a story like Siren's," shares multi-hyphenate entertainer, Chris Jericho, who produced the documentary film about the group's unexpected reunion. "We all had bands in high school that we felt would tour the world and sell a million records, but most of them break up by senior year and never go any further. However, Siren was different. In the early '80s, they had a lot of buzz and plenty of talent, but typical band differences broke them up and most of themnever played in another group again. But here's where it gets weird. Unbeknownst to the guys, over the next 30 years, Siren's fan base was building to the point where they received an offer to play at the KEEP IT TRUE festival in Germany in 2018. That's over three decades after they broke up! When I heard about this story, I figured it would go one of two ways...it would be a major shit show OR the best feel-good story ever. That's why I sent a camera crew to document their adventure as it happened. What we got for this movie was even more than I could have imagined.
Some dreams never die and "I'm Too Old For This Sh*t! A Heavy Metal Fairy Tale" proves that to be true!" "This has all been beyond imagination," adds Siren drummer, Ed Aborn. "When I was 18, it was my dream to be onstage and see thousands of people singing along with the songs I had written. That dream was set aside and forgotten as the obligations of life and family spanned the next 30 years. But sometimes a dream really does sneak up on you! And living that dream, even for a moment, was still every bit of the amazing experience I had imagined it would be all those decades ago. I'm so grateful that the whole experience was captured in this film.
Now, we can live it over and over again and, hopefully, others may even dare to dust off their own long-forgotten dreams. This was an actual dream come true experience for all of us." Within less than two weeks of being made available for free viewing in the US/Canada, the film quickly amassed over 100,000 views! This is unheard of for an independent documentary. Judging by the hundreds of positive comments left by viewers of the film on YouTube (US), this true story has absolutely struck a chord in the hearts of thousands and has even resonated with some notable artists.
Follow the band here at these links:
https://www.facebook.com/SirenBandUS/
https://sirenbandus.bandcamp.com/
https://www.instagram.com/sirenbandus/
Contact: SirenBandUS@gmail.com
https://www.metal-archives.com/bands/Siren/1918
Label: https://fhmrecords.bigcartel.com/