Lisa & Jason from 'Splintered Throne' join The Zach Moonshine Show, to talk about their latest release 'The Greater Good Of Man', and much more! We play tracks from A Moment Of Violence, Space Hamster, Inclination of Direction, Spillage, Leather Leone, Tombstone Blue, Splintered Throne, Blood Stained Dusk, Lenax, NERVOCHAOS, Plague Bearer, BELTFED WEAPON, HYL, Morbid Angel, Cannibal Corpse, Sebastian Bach, Sepultura, HELLPIE, Deicide, FUZZ VOYAGE, and There's Only One Elvis!
Track List:
Battle Of The Bands Winners:
1 - Scrape - A Moment Of Violence
2 - Black Tooth Uprising - Space Hamster
3 - Violet Skies - Inclination of Direction
4 - The Zach Moonshine Intro
5 - Electric Exorcist/Blood of Angels(Live) - Spillage
6 - We Take Back Control/We Are The Chosen - Leather Leone
7 - 6 Feet Forever - Tombstone Blue
8 - Splintered Throne - Interview featuring The Reaper is Calling/Morning Star Rising/Immortal 2020 - (Remastered)
9 - No Light Shall Penetrate - Blood Stained Dusk
10 - Inner DImension - Lenax
11 - Lullaby Of Obliteration - NERVOCHAOS
12 - Under One Sign/Rise of the Goat - Plague Bearer
13 - Darkened Demise - BELTFED WEAPON
14 - INTO THE UNKNOWN - HYL
15 - Chapel Of Ghouls/Immortal Rites/Day Of Suffering - Morbid Angel
16 - Devoured By Vermin/The bleeding - Cannibal Corpse
17 - Monkey Business-Godzilla (Live) - Sebastian Bach
18 - Biotech Is Godzilla (Live) - Sepultura
19 - Burned Alive - HELLPIE
20 - Once Upon The Cross/Sacrificial Suicide/Carnage In The Temple Of The Damned - Deicide
21 - East Wind - FUZZ VOYAGE
22 - Presence - There's Only One Elvis
Listen to the full show on Mixcloud!
Check out the interview on Spotify!
Check out the interview on YouTube!
Check out the interview on Apple!
Release Date: Aug 19, 2022
FFO: Judas Priest, Kobra & The Lotus, Dio
Location: Portland, Oregon
Traditional Heavy Metal Band Splintered Throne 's high energy performances have captivated audiences on the US West Coast for over a decade. When original vocalist Brian Garrison left in 2019, Lisa Mann ( White Crone ) stepped forward to transform the band into a female fronted juggernaut.  Bassist Brian Bailey is the longest running member of the band, followed by guitarist/songwriter Jason Moser and drummer Kris Holboke, and blistering new guitarist Matt Dorado ( Earth To Ashes ). The band has supported some of the very best including Primal Fear, Metal Church, P.O.D. Lita Ford, Armored Saint, Tony MacAlpine, Gary Hoey, Points North, Sanctuary , and many more.
Their new album, " The Greater Good of Man " (releasing Aug 19th) marks the post-pandemic return of this Pacific Northwest Metal favorite. Eight melodic and burning songs were hammered out over the course of the pandemic, as well as a re-recorded version of their Bic-flicking power ballad "Immortal," written in memory of Lemmy Kilmister . Packed with memorable melodies, heavy riffage, and high-energy performances, this album reflects myriad influences ranging from Power Metal, Melodic Hard Rock , and Bay Area Thrash . This is an album for headbangers and horn raisers!
Check them out on YouTube!
Support the band on Bandcamp!
Follow them on Spotify!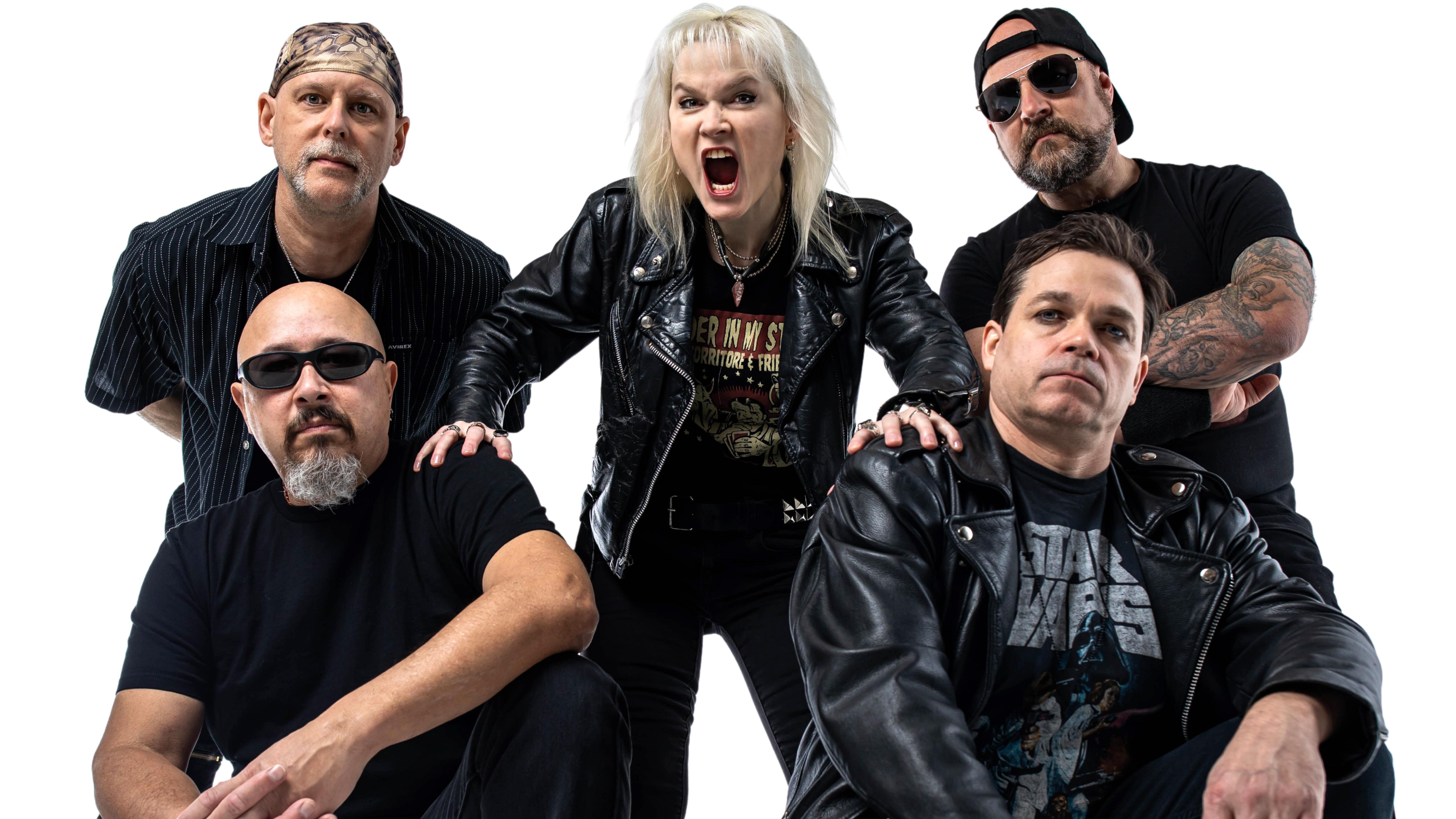 Follow the band at these links:
https://splinteredthrone.bandcamp.com/
https://open.spotify.com/artist/1eQEPNgQBTeRgsHMwxyQAa
https://music.apple.com/us/artist/splintered-throne/449059354
https://music.amazon.com/artists/B005BW0PNE/splintered-throne
https://app.napster.com/artist/splintered-throne