Stormbreaker - Vengeance (EP) - Reviewed By hellfire-magazin ! Check it out here at this link: https://www.hellfire-magazin.de/stormbreaker-vengeance-ep/
Founded in 2021, a new five-piece from Finland is about to grace the metal world. Still without a long player, the EP "Vengeance" is a little taster for the ears. What is served there is a combination of classic heavy metal and a huge pinch of melodic metal. There is also male and female vocals that complement each other in a meaningful way.
The opener "Stormbreaker" shows the way forward and shines with razor-sharp riffs and slightly growled vocals, which are then pushed again by the female voice in the chorus. There is definitely no mat left unused here and it makes you want to look forward to what's to come.
With the following "Silence = Death" they take it a little easier, but no less driving. Here the female voice takes over the reins. A solid number.
With "Throne" the melodic elements come into their own for the first time. A slow number sung only by the female part and complemented by some growing in the background. But it also falls a bit short of the previous songs.
The conclusion with "The Crimson Eyes" revs up again and ties in with the songs from the beginning and this time bangs through the speakers with a decent bass. Vocally, the whole range of both singers is shown.
All in all, an entertaining pleasure that certainly still has room for improvement. But of course you will find one or the other attachment. Fans of Beast in Black, Nightwish or Battle Beast should definitely check it out.
Play tip: Stormbreaker
I give 7 out of 10 Hellfire points - hellfire-magazin

Release Date: 20th of Jan, 2023
FFO: Arch Enemy, Beast In Black, Nightwish
Location: Finland
  Stormbreaker is a six-member energetic melodic metal band from Eastern-Finland that was founded 2021. Itse was born from a solo project that Petri Tarvainen from Kolossus band had been working on. As the time went on the project took shape as a real band with a solid lineup. The members share an undeniable passion for playing metal music, and it has forged them together despite their 25-40 age range. The members have multiple bands from the past and the present that have gained them loads of experience over the years. The debut EP Vengeance will be released on the 20th of January 2023.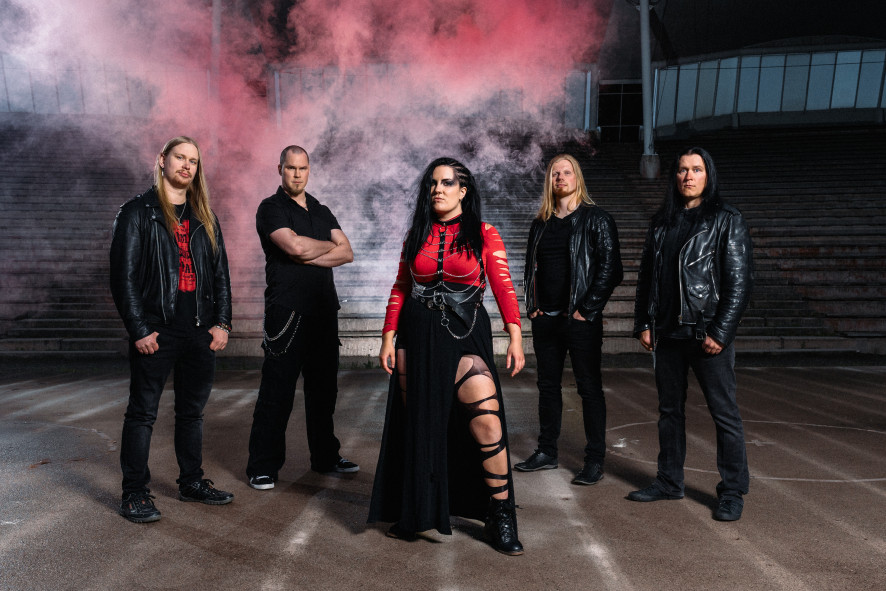 Follow the band at these links:
https://www.instagram.com/stormbreakerband/
https://www.facebook.com/profile.php?id=100085962752978
https://stormbreakerband.com/
https://www.youtube.com/channel/UCj2miTzOn5OcNFyuiM1HtyA
https://stormbreakermpls.bandcamp.com/