Band Announcement!!! We are so excited to have Temple of the Fuzz Witch play the Tennessee Metal Devastation Music Fest 2023 !!! 🤘 They are a three-piece Blackened Doom metal band hailing from Detroit, MI. "With riffs and lyrics as bleak and crushing as a Michigan winter, Blackened Doom outfit Temple of the Fuzz Witch bring a unique take on the genre."
"For those looking for more murk and menace to their doom, Temple Of The Fuzz Witch has a real shadowy air about them. The contemporary Michigan trio live up to their name, drenching their songs in reverb so thick it'll swallow you like quicksand." - Kerrang
They have appeared on compilation albums Doomed & Stoned in Detroit and Weedian Volume 2! They have also played at The †maryland DOOM† Fest and they have shared the stage with bands like Mothership , Weedemon , Sasquatch , Place of Skulls and many more! Fans of bands like Electric Wizard, Dopethrone and Monolord will be in doom heaven!
Get tickets here: https://www.eventbrite.com/e/tennessee-metal-devastation-music-fest-2023-tickets-542779246337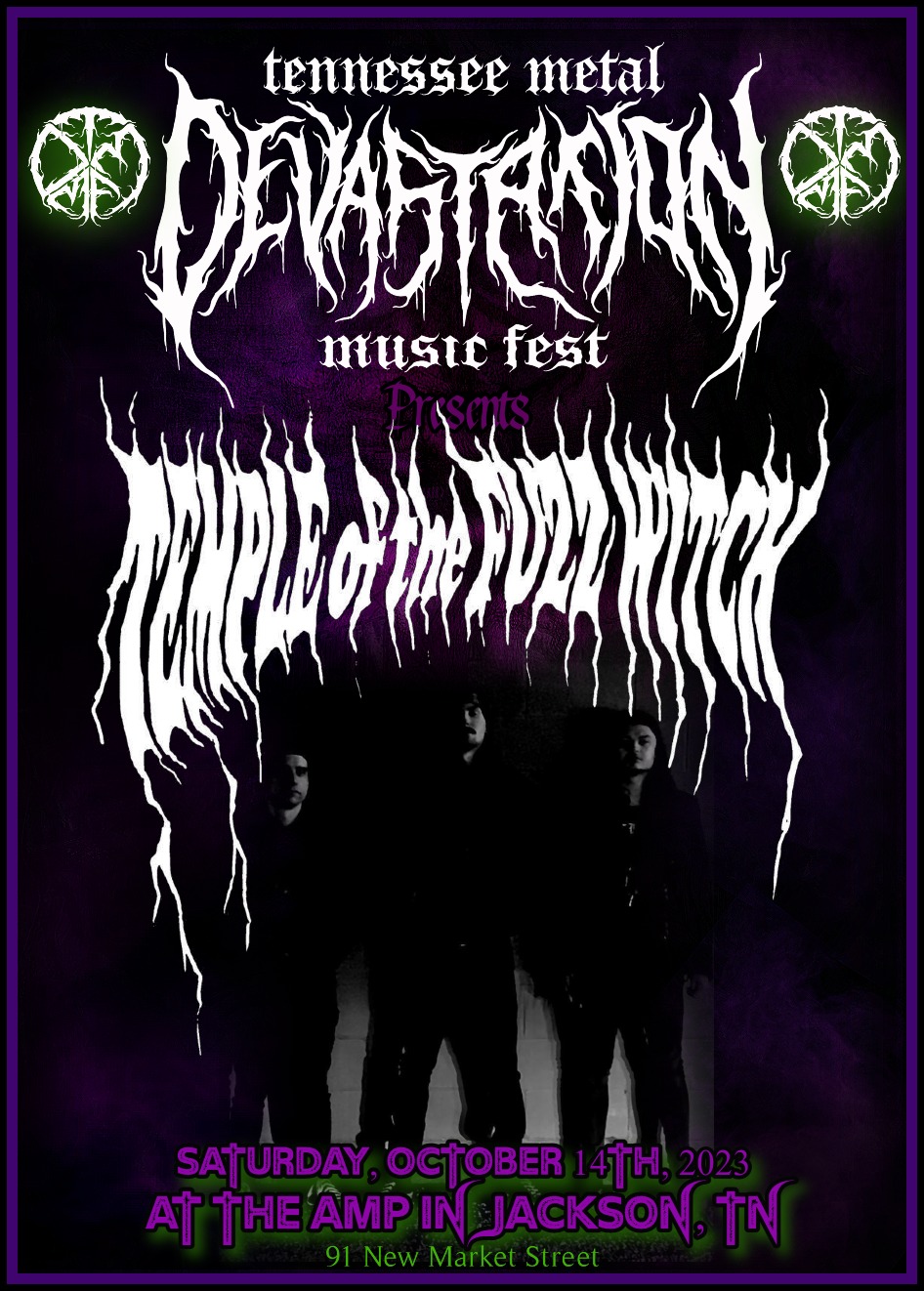 Support them on Bandcamp!
Follow them on Spotify!
Also follow them here at these links:
https://templeofthefuzzwitch.bandcamp.com/
https://www.facebook.com/TotFW/
https://www.instagram.com/templeofthefuzzwitch/