Dread Witch - Tower of the Severed Serpent - Reviewed by theheadbangingmoose ! Check it out here at this link: https://theheadbangingmoose.com/2023/01/24/album-review-dread-witch-tower-of-the-severed-serpent-2023/
Formed in 2022 in Aarhus, Denmark by Andreas Cadaver of Stone Cadaver on guitars, bass and keys, Mikael Rise of Scamp on vocals, and Dennis Larsen, formerly of Olm, on drums, the newborn Doom Metal beast Dread Witch  is ready to kill armed with their debut effort, entitled Tower of the Severed Serpent, offering sheer doom for the doomed as the end times are upon us all. Mixed and mastered by Tue Madsen (Meshuggah, Heaven Shall Burn), with drums recorded and engineered by Ole Madsen and additional drum engineering by Kasper Sørensen, and displaying a sinister artwork by Branca Studio , Tower of the Severed Serpent invites us all to embark on a journey through a dark wasteland infested with oozing swamps, sludge and filth, attacking us with a massive doom sound boasting thick layers of low-tuned guitars, distorted bass, meditative ambient textures and insane vocals recommended for fans of Conan, With the Dead, Triptykon and Devin Townsend, among others.
The sound of the howling winds warns us all a Doom Metal attack is about to begin in The Tower, with Andreas distilling his Black Sabbath-infused riffs while Mikael roars the song's obscure words manically ("Cracks lining the inside / Just like / Hoary, porous bone / I wander on my own / Alone / On ice so very thin / As reason's lowered in / Within / Lowered in to drown") and Dennis smashes our heads with his pounding beats, whereas the already dirty riffage by Andreas gets even dirtier and more sinister in Serpent God, another infernal composition by the trio exhaling sheer heaviness and doom. Moreover, the vociferations by Mikael will demonically pierce your mind and darken your soul, while Dennis once again dictates the pace with his drums, walking hand in hand with Andreas' stringed axe. And investing in a sonority clearly inspired by the one and only Triptykon, the trio fires the menacing, spine-chilling extravaganza Leech, where Mikael bursts his lungs screaming like a beast in a lecture in classic Doom Metal.
In Wormtongue, more of their psychological lyrics are declaimed by Mikael ("My life is a war / I'm battered and worn down / Look into my eyes / And you will see nothing / Bereft of life I'll fall / Into a slumber so soothing") while Andreas and Dennis generate a thunderous atmosphere with their low-tuned, cryptic bass lines and crushing beats; and Dennis never gets tired of hammering his drums, which adds tons of heaviness to Into the Crypt, their second to last explosion of Doom Metal also presenting elements of the most unfriendly form of Stoner Rock and Metal, all boosted by the song's eerie background vocalizations and grim atmosphere. Lastly, the band shows absolutely no mercy for our souls in the instrumental closing tune Severed, beginning in a melancholic way before morphing into a neck-breaking, lugubrious musicality that will drag you into pitch black darkness until its epic ending.
The guys form Dread Witch are waiting for you inside their Stygian coven on Facebook and on Instagram with news, more of their music and so on, and if you want to show them your utmost support and join the dark side of doom you can purchase their debut album by clicking HERE . After all is said and done, your soul will certainly become darker as you feel the blood seeping from a sky blackened by the funeral pyre of mankind, thanks to the amazing job done by those Danish metallers in their infernal debut album. In other words, simply succumb to the other side, and pledge allegiance to the venomous Dread Witch! theheadbangingmoose

Release Date: January 27th, 2023 

FFO: Conan, Triptykon, Devin Townsend 
Location: Aarhus, Denmark 
Short Bio: DREAD WITCH is a doom metal band hailing from Aarhus, Denmark. Formed in 2022, DREAD WITCH consists of Andreas Cadaver (ex-Stone Cadaver) on guitar, Mikael Rise (Scamp) on vocals and guitar, Dennis Larsen (ex-Olm) on drums, Leifur Nielsen (The World State, ex-Horned Almighty) on bass and Pelle Santana on lead guitar. DREAD WITCH plays dark, atmospheric and heavy music with, as Deathrattle Podcast put it, "riffs of gravitational force and neutronium density".
Check them out on YouTube!
Follow the band on Spotify and add them to your playlists!
Support the band on Bandcamp!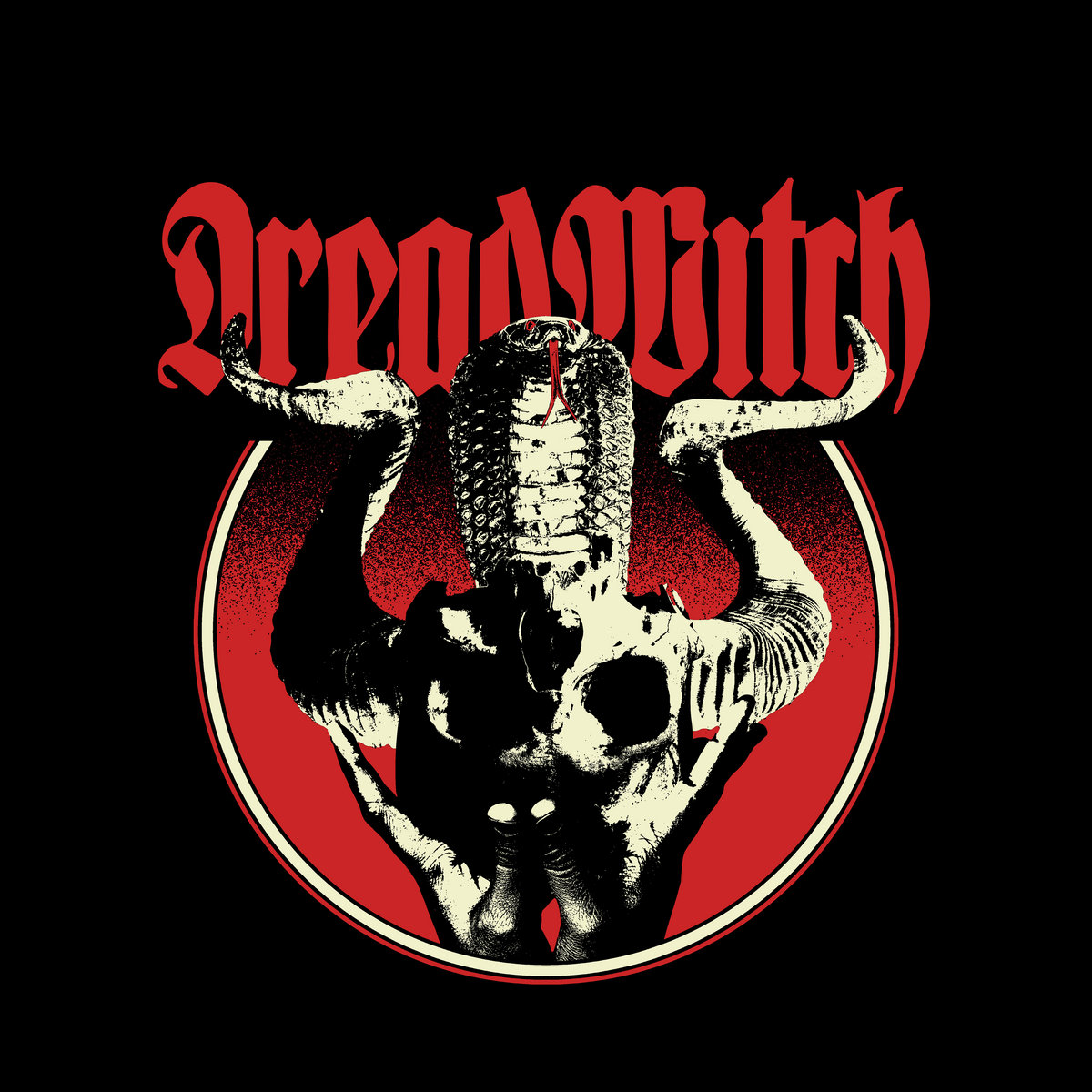 Follow the band at these links:
https://dreadwitch.lnk.to/Album
https://www.instagram.com/dreadwitch.official/
https://www.facebook.com/DreadWitch666
https://soundcloud.com/user-243442754-428995025
https://dreadwitch.bandcamp.com/album/tower-of-the-severed-serpent