ZABURON - Post fata resurgo - Reviewed By Bravewords ! Check it out here at this link: https://bravewords.com/reviews/zaburon-post-fata-resurgo
Italian death metal band Zaburon are listed as brutal death metal on Encyclopedia Metallum, but I'm not buying that, the songs on this debut full-length veering more into melodic DM territory, but with an undeniable technical flair. 
But it's not tech-death, it's more like brainy, thrashy death with a technical thrash element to it, opener "Voices From The Past" impressing pretty hard out of the gate, production a bit demo and clicky but actually sort of refreshing and cool in a way, definitely bringing a lot of life to the already energetic playing. It's a strong opener, although I'm not as sold on the groove on "Alone In The Shadow", even if it has a slight trickiness to it that I approve of. There's a Meshuggah influence in the lockstep and the guitar work here, and I love Meshuggah but generally don't like it when bands have a Meshuggah influence; they make up for it with the fast and thrashing "Instinct", which also showcases some good songwriting smarts, even if this band does need to learn to edit their songs down a bit. Then "Damnation" sounds like the local Pantera cover band, and, man, I'm tuning out. 
Truth be told, I'm tuning out all over the second half of this record, due to the songs all being a bit too long and the groove element being too pronounced for me. Still, there's talent here: with a stricter focus on the technical thrash/death, shorter songs, and less groove in there, Zaburon will be on the right path. - Bravewords

Release Date: 23 September 2022
FFO: Lamb of God, Dark Tranquillity, Kataklysm
Location: Bergamo - Italy
Short Bio: A death metal band from Italy, formed in 1999. After going through several lineup changes they recently signed a 2022 Deal with NewCo Management S.r.l. (Hokuto empire) and Sony Music Italy for digital distribution.
Check out the video!
Follow the band on Spotify and add them to your playlists!
Also available on Apple!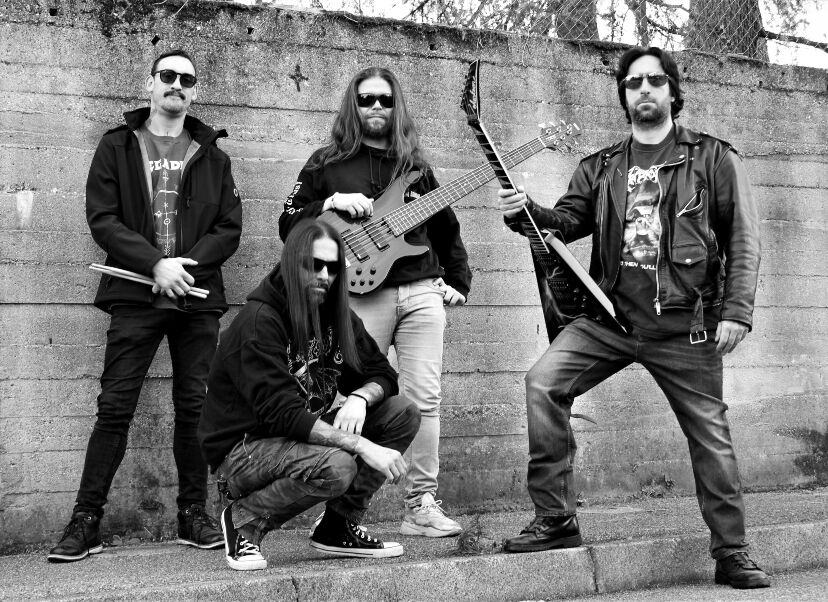 Line up:
    Davide Ricciuti – Vocals
    Luca Zanardi – Guitars
    Antonello D'Aguanno – Bass
    Christian Togni – Drum
Follow the band at these links
Website: https://zaburon.com/
Instagram: https://www.instagram.com/zaburonband/
Facebook: https://www.facebook.com/Zaburon
Bandbond: https://app.bandbond.com/band/4488
https://smi.lnk.to/POST_FATA_RESURGO