Release Date: February 14, 2023
FFO: Darkest Hour, In Flames, At The Gates
Location: Fairfax, Virginia
    Short Bio: Age of Ruin is an American metalcore band from the Washington DC suburb of Fairfax, Virginia. The group formed in 1998, releasing a demo in 1999 titled "The Opium Dead." Their first album, "Black Sands Of The Hourglass" was self-released in 2000 and re-released in 2004 with two bonus tracks on Tribunal Records. In 2002 the group released an EP entitled "Autumn Lanterns" for Tribunal Records.       
    Age of Ruin released "The Tides of Tragedy" via Eulogy Records in the spring of 2004, touring across the United States on Van's Warped Tour 2004. Subsequent tours with bands such as Shadows Fall, Darkest Hour, The Bled, Sworn Enemy, Good Clean Fun and Anterrabae continued to cause an already strong following to grow. In Winter 2006, Age of Ruin kicked off the year with their first European tour, a 25-day tour crossing 12 countries. Sharing the stage with other mainstream acts such as The Black Dahlia Murder, Bleeding Through, and Most Precious Blood.
    In 2008, the original lineup of Age of Ruin minus Patrick Owens (who was replaced by Aaron Sirott on drums) recorded and released "One Thousand Needles" on Eulogy Records.
    In 2019, the original lineup of Age of Ruin got back together and began working on "Thieves." In 2020-2021, the band brought in Brian Gant (vocals) and Jonathan Clay (guitars), both from the band Absolute Vengeance to record the EP at the Riff Dojo Studio with Mike Schleibaum of Darkest Hour and Be Well.
Follow the band on Spotify and add them to your playlists!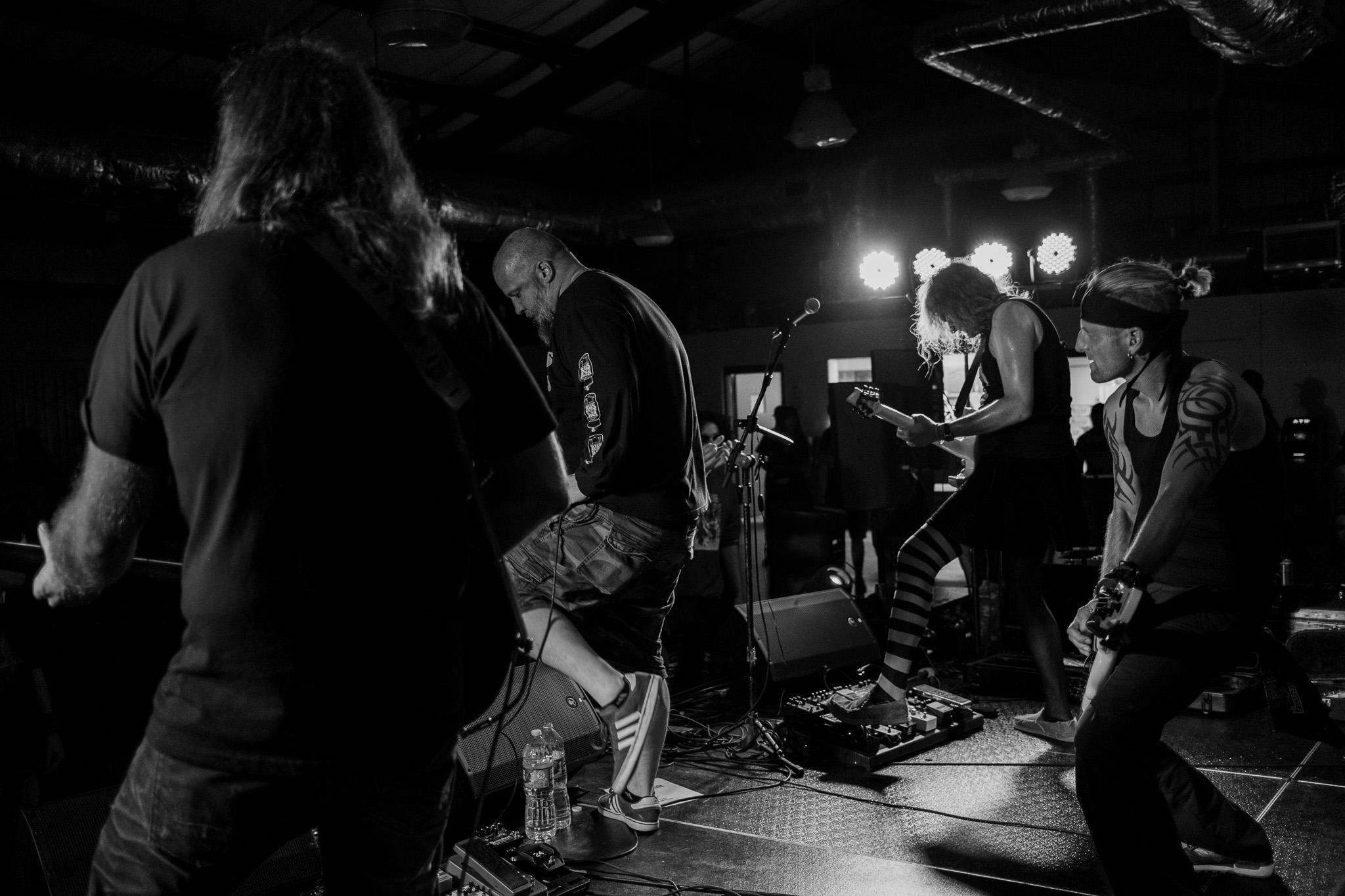 Age of Ruin is:
Brian Gant - Vocals
Daniel Fleming - Guitars
Jonathan Clay - Guitars
Christopher Fleming - Bass
Hendrik Osinga - Drums
Thieves was recorded 2020-2021 at the Riff Dojo
Produced by Mike Schleibaum
Drums on tracks 2-7 performed by Patrick Owens
Additional vocals on track 5 performed by Caitlin Schneiderman
All songs written by Age of Ruin
Follow the band at these links:
https://www.instagram.com/thisistheageofruin/ 
https://www.facebook.com/thisistheageofruin/ 
https://open.spotify.com/artist/5OlOc49L0IERvwqbuRost8
https://www.youtube.com/channel/UCPbz1Uy1jrz9LmyjnF05k-g  
https://music.apple.com/us/artist/age-of-ruin/6186899 
https://ageofruin.bandcamp.com/